4 Advantages of Convertible Furniture for a Tiny Living Space
Convertible furniture is a lifesaver if you're short on space. Whether it's furniture like chairs, desks, or beds, owners can use it to furnish a room with a pleasant feel and gain other benefits. Convertible furniture is frequently used in tiny places to minimize furniture that often takes up much too much space.
However, it goes beyond that. Depending on how you utilize them, space-saving furniture or foldable and transformable pieces are quite flexible.
We'll discuss the advantages of space-saving furniture in this article to give you a little more background on transformable furniture.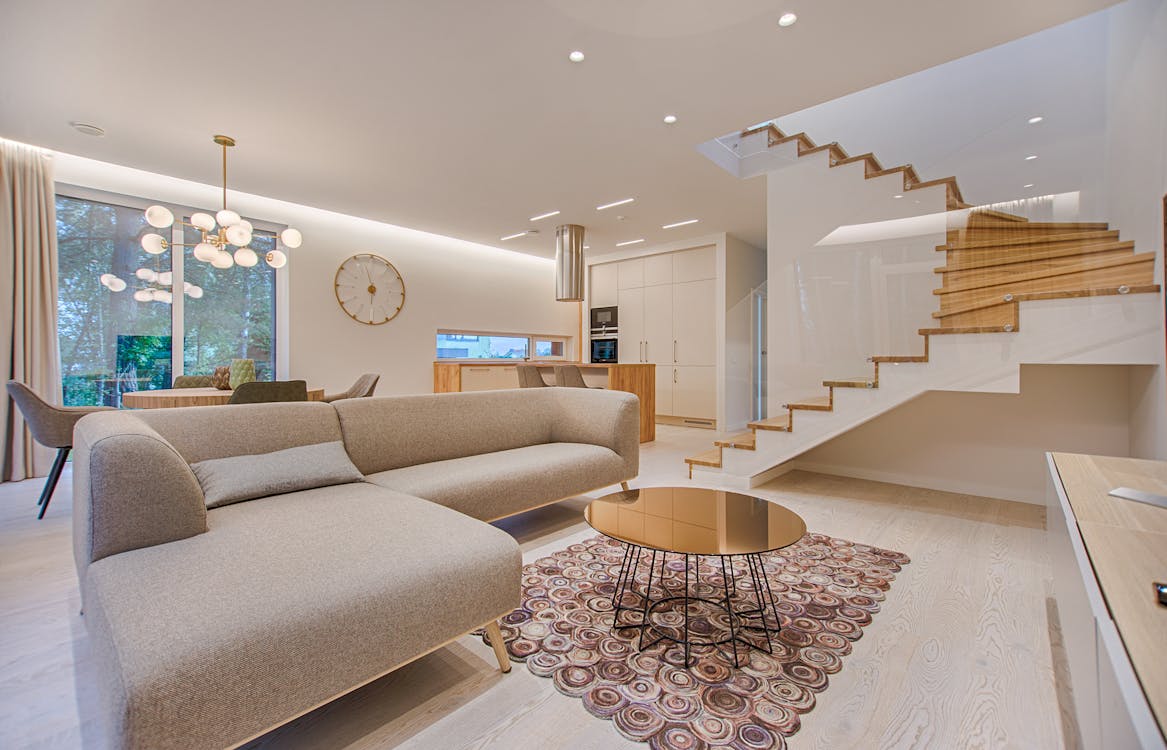 Economical
If you give it some thought, most space-saving furniture is affordable. Why is that, then? Some of the materials used to make these pieces are less expensive than those used to make standard furniture. You can see why transformable pieces are less expensive if you try to count all the bits and pieces or try to disassemble one. The quality is still excellent even though they are less expensive. Because, in the end, everything comes down to how well it was made and how well it was maintained.
Versatility
Your living or working area is more flexible with space-saving furniture. Imagine yourself in a room with enough room to comfortably work, interact with others, and sleep. It is conceivable with furniture that performs many functions and enhances the appearance of a space. Furniture with multiple uses is a design concept that helps conserve space. These multi-functional pieces are ideal for the proposed space since they incorporate the functions of several different conventional furniture kinds into a single piece.
Style
Most multi-functional furniture has changed its general appearance and substance due to the expanding trend toward furniture that takes up less room. We were always exposed to plastic and vinyl varieties, but solid wood transformable furniture is now more common, helping to improve its quality and sturdiness.
Less Clutter 
Using space-saving furniture is a great way to minimize clutter and make the most of your available space. Another technique for making a space appear smaller than it is clutter. Additionally, it removes the room's charm and elegance, making it less appealing.
Consider checking into some space-saving furniture if you want to maximize the space you have in your home. Since many of these items serve many functions, you can use every square inch of your home. This is especially helpful if you live in a tiny apartment or condominium with limited space, but because of its aesthetic appeal and utility, even those with larger homes can profit from this sort of furniture.
You can make better decisions about the furniture you should buy or have made for your home if you are aware of the advantages of space-saving furniture.
The Best Convertible Home Furnishings For Compact Areas
The demand for space-saving furniture solutions is greater than ever as the expense of living soars in cities like Lagos, Nigeria, and more. Having a little place in the city you live in is not unusual. Make sure you can be comfortable even in a studio or loft-size apartment by using furniture that gives you more floor space. Or you and your family need a bigger space because you're expecting a child or you need it for visitors. The multipurpose space-saving furniture we offer through our business is made to fit your space without taking up an excessive amount of floor space.
Everyone wants to be able to use their area as efficiently as possible. What else can those who reside in small areas expect?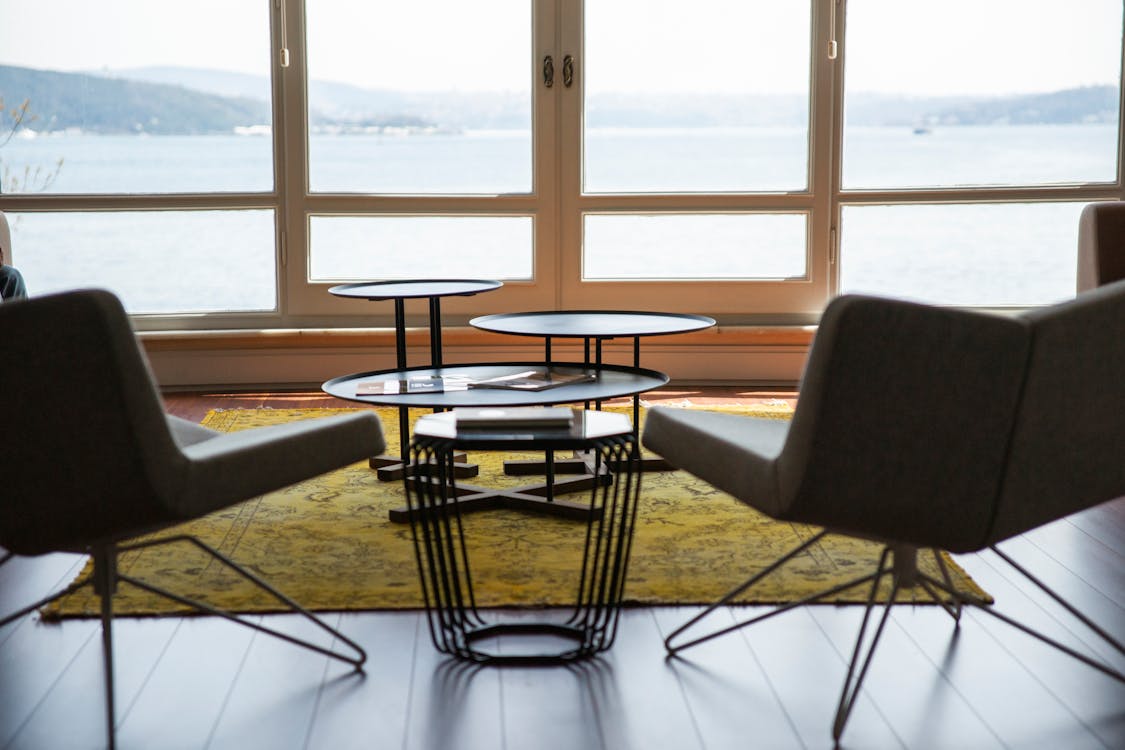 While it is true that living comfortably in small quarters can be challenging, there are wonderful design elements available that will help. They not only have a good appearance, but they also have additional features that help you make the most of every square inch. Therefore, it is feasible to locate furniture that enhances the area and serves an aesthetic purpose.
At the moment, convertible furniture is really popular. It's a fantastic method to better use your space while saving money. There are various ways to transform your furniture, whether you want to make a guest room, workplace, or playground. The best part is that it's simple to execute and doesn't cost a fortune. You may gain the necessary space with flexible furniture while maintaining design and functionality.
Let's say you wish to learn more. See below for examples of various convertible furniture designs that can function in small spaces without making them feel even smaller.
Sofa Bed Convert-a-Couch
Couches are nice, but they take up a lot of room and might be difficult to maneuver. The Convert-a-Couch can help with that.
The name "Convert-a-Couch" describes a couch bed exactly. It's a couch that can quickly be made into a bed if you need more space for sleeping.
Because it seems to be any other couch in your home when it isn't being used as a bed, it is also referred to as an "invisible" sofa bed.
The nicest thing about this convertible furniture is that, when not used as a bed, it doesn't take up any more space than your typical couch. It is, therefore, ideal for compact locations with limited room, such as apartments or condos.
It has a contemporary appeal and a sleek appearance that will add style to your home while giving you enough resting room when needed.
It also has a high-density foam mattress with a removable cover that makes it simple to clean and is composed of sturdy steel springs.
It also incorporates a storage basket under the seat cushion in your tiny living area.
The fact that this furniture is available in various colors to complement any decor and may be used as additional sleeping space when necessary is another fantastic quality.
The folding beds
For tiny rooms, the Murphy bed is the ideal option.
L.H. Murphy created it in 1912 to make the most of the space in his San Francisco home, and he was honored with the name Murphy.
He obtained a patent for his creation and started marketing kits that individuals could use to construct their own Murphy beds at home.
These beds are made of metal or wood and are available in various sizes and designs. Even leather and fabric are available.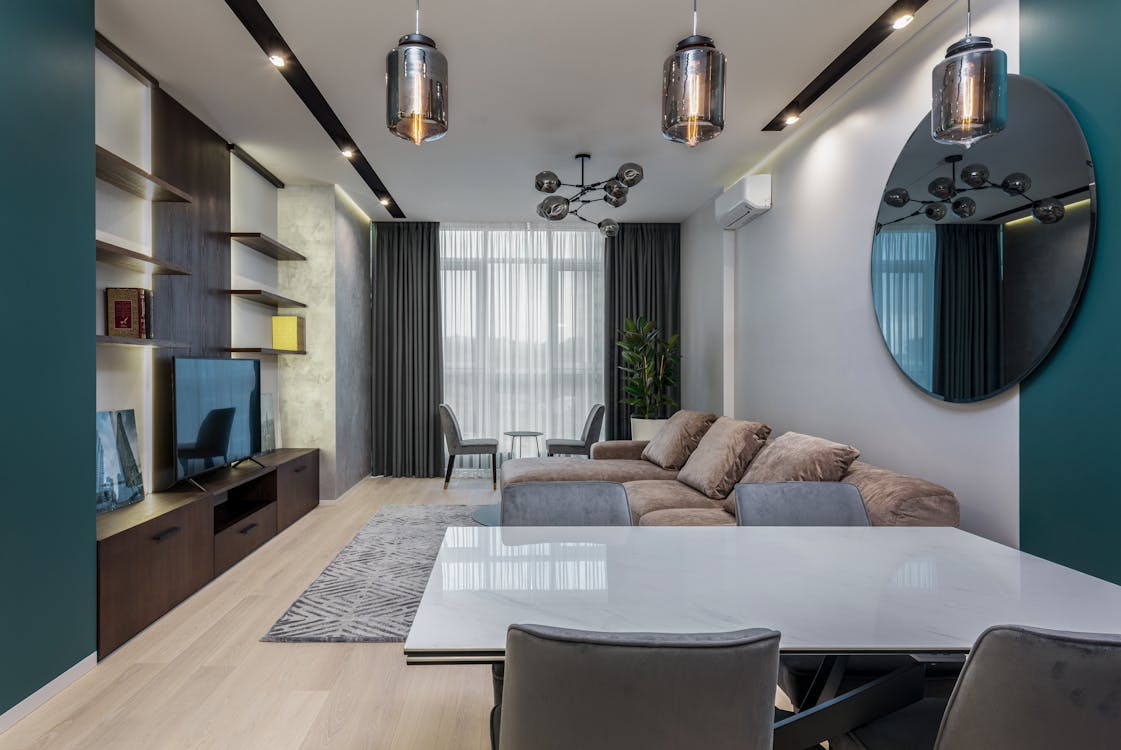 The nicest part about this choice is that, when guests are over, you can turn your bedroom into an office or a playground. This is a fantastic option if your children enjoy playing hide-and-seek in their bedrooms.
These days, you can purchase pre-made versions at any major retailer or on Amazon. If you're handy with tools and have a few hours to spare, you can easily install them.
Here is how they function:
During the day, the bed is folded against the wall, revealing a sizable area of unobstructed floor space. On your laptop or tablet computer, enjoy watching movies or playing video games with pals while having fun or just relaxing.
Dining and Coffee Tables
One of the most adaptable and underappreciated pieces of furniture is this one. If you have a tight area, these tables may be converted from dining to coffee tables in seconds.
The best aspect about them is how reasonably priced they are. Because you may locate some excellent tables for under $200, you don't need to spend much money on these tables.
Just make sure to get one with a sturdy surface, like metal or wood, so that it can survive many years.
Loft beds with desks or without Underneath
Because they can be used as beds, workspaces, and storage, loft beds are a great choice for limited rooms.
Typically, they are available in two designs: one with a desk under the bed and one without.
The former is wonderful if you don't have much space on the floor, but it cannot be easy to have enough area for clothes and other belongings. Although the latter is less bulky and can be used as a desk, it cannot be easy to find a place for anything else.
Additionally, they're a smart solution if you have kids who want to sleep in their rooms but require a desk for schoolwork and other activities. As a result, you may save even more space by having one child sleep above and another below by converting these beds into bunk beds.
Ottomans That Also Function as Seating
An ottoman is a terrific option to provide your small apartment with additional sitting.
Ottomans are perfect for compact areas because they normally only take up a little extra room and are low to the ground. They can also be utilized as extra seating or even tables if necessary.
If your living room or bedroom is compact, ottomans that double serve as seats might be very helpful.
They may serve as a coffee table in the center of the space. You can also push them up against a wall when not being used as seats.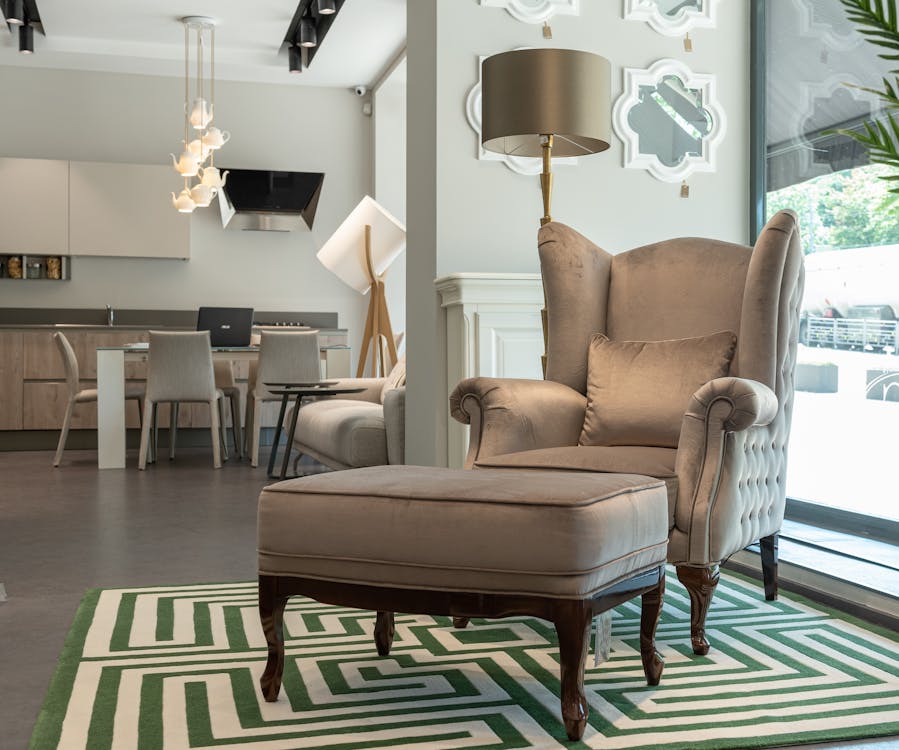 In a nutshell…
Living in a tiny place can be difficult, particularly concerning furnishing.
Even though you may have the whole room to yourself, it cannot be easy to find furniture that will fit due to the need for floor space.
For instance, a full-size bed might take up too much space in your bedroom, while an L-shaped sofa might not fit in your living room. However, these issues can be addressed using convertible furniture.
The flexibility of this form of furniture allows you to utilize it in various ways based on your needs and preferences at any given time.
Because they provide you versatility in using limited space, they are the ideal furniture for small spaces. By simply pulling out the extra piece of furniture, you may turn a couch into a bed or a small table into an extension of your kitchen countertop.
Alternatively, you can use it as a couch and a bed later when you need to spend the night at a friend's house or when you're hosting a party. It maximizes its use by enabling you to utilize your living space for various reasons.
If you need more seats at one point of the day and fewer at another, you can move the convertible furniture about, and the layout will adjust as needed.
Today, there are many various kinds of convertible furniture, making the decision difficult. However, selecting the ideal convertible item becomes much simpler if you know the traits to search for.
So, look at the list above to get some new convertible furniture for your small rooms, or book here.