Stay-at-Home-Trend: #Instagrammable Interior Design Ideas from Pinterest
Since quarantine and lockdowns first began, the popularity of stay-at-home trend videos has been steadily rising. Social media shows that many people showcase their interest in home improvements and renovations, particularly on sites like Pinterest and Instagram.
Despite how simple it may appear, changing how something looks inside requires a lot of thought, preparation, and work. Even simple changes like moving furniture around or changing the walls require careful examination and planning of the various areas of the house. The stress brought on by unforeseen catastrophes worldwide was reduced by makeovers, despite the enormous effort needed to pull it off.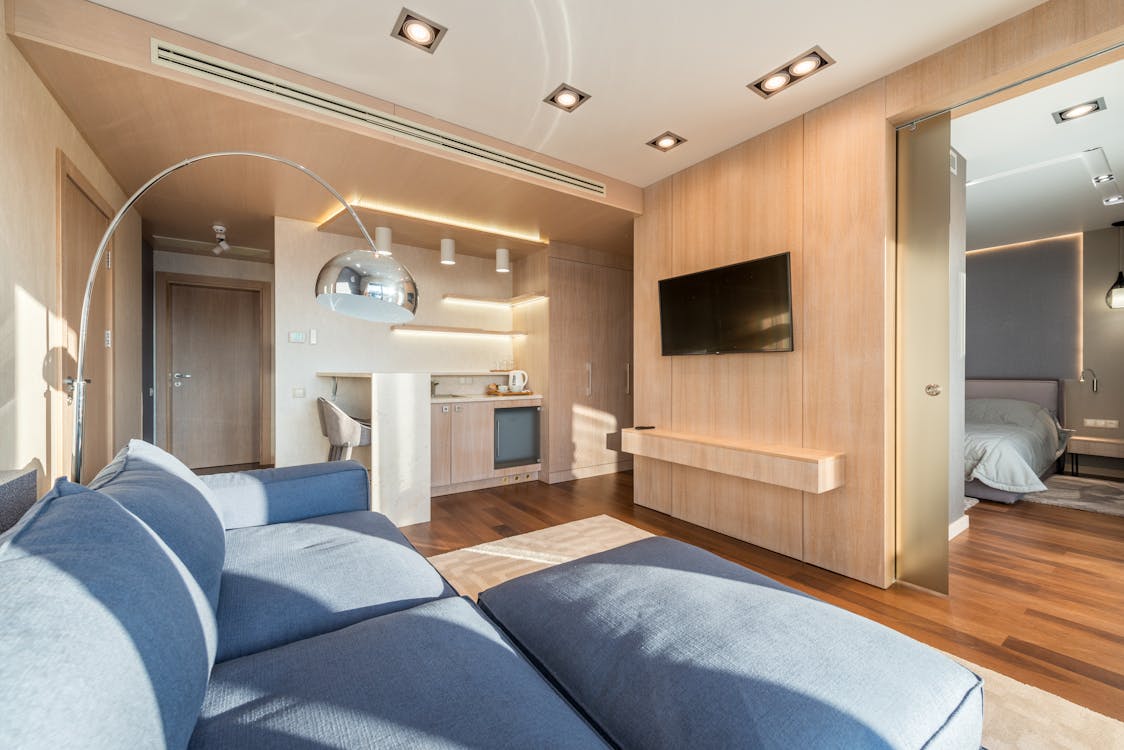 "The urge to transfer what was formerly an out-of-home experience into [the] actual living environment" emerged due to the unexpected transformation of the home into a center for various life activities. People got the opportunity to reconnect with their homes and carry out the renovations they needed thanks to the imposed limitations and stay-at-home order for most of 2020.
Stay-at-Home-Trend: Growing Interest in Home Renovations
Based on most user queries, Pinterest, a platform for various lifestyle suggestions and ideas, publishes annual trend and forecast reports. The 2020 research indicates that people are becoming more interested in designing personal environments. The increasing search popularity of "cloffice" (closet + office) ideas is one instance that shows good potential for becoming an interior trend.
The sudden urge for most individuals to renovate their homes results from various causes. Here are some of the reasons why people developed a liking for interior renovations:
Time Spent in the Residence
The increased time spent indoors prompted the need to create a more inviting and engaging atmosphere. Homeowners can support a variety of activities and interests thanks to renovations. Living is improved when components are transformed into useful corners that meet certain demands.
Owners can concentrate more on the features of their homes when they have more time. DIY also avoids the potentially enormous cost required for total renovations.
Affordable Ideas from the Internet
There are many free, budget-friendly ideas available on the internet, in addition to the potential cost savings by forgoing the services of outside laborers for the target makeover. Most people were undoubtedly encouraged to research different interior design trends by their cost. These budget-friendly suggestions are accompanied by "simple" solutions that help reduce the scary "large effort" needed when remodeling homes.
Modular Spaces
Renovations and updates are more frequently applied to flexible or open designs. Upgrades and alterations are quite appealing to homeowners because they allow them to make significant changes to the decor.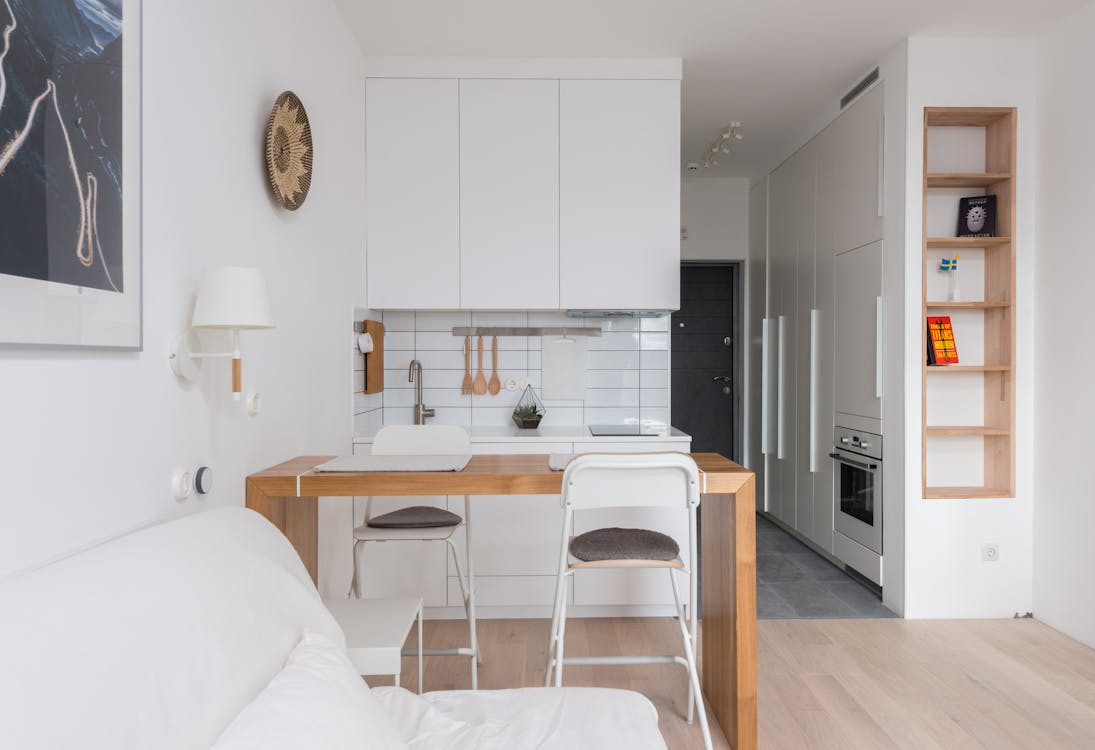 Given the new normal changes, redesigning flexible spaces meets the need for multifunctional rooms. One such instance is converting a space that is beneficial for the various needs of each resident of the home: from an empty corner, transform it into a work-from-home area, a study area, or an entertainment place for the family's stress-relieving breaks.
Living in a Bubble When #Creativity Kicks in
Many people dream of leading lives where comfort is at its highest level. Along with the advantages of living in a healthy environment, such as being close to nature, opportunities, and requirements, they also tremendously benefit from the high-quality and reasonably priced homes and lots. This reduces stress and increases the chances for a more varied daily experience.
These advantages help residents live more comfortably, especially when they spend most of the day in the security of their own homes. It is now easier to complete a pleasing upgrade and makeover.
A beautiful and pleasant environment significantly transfers the investment in the house and lot from one generation to the next, making it a lifetime investment. Life in Lagos stands out as one of the best investments to make during and after the pandemic due to its upgraded interiors that are more accessible for inhabitants.
Putting money into the interior decor entails more than just giving the building's appearance more attention. It also entails concentrating on the ease and fulfillment it offers. Choosing the most effective way to meet one's demands inside their own space is a key component of home improvement and renovation.
Advantages of the Home Upgrades During the COVID Era
Cleaner residences
We want to ensure that our homes are clean now that we are more concerned about sanitation. So, as opposed to earlier, we take additional care to ensure we leave our shoes outside or have a coat rack in the foyer. These are quick and easy techniques to make sure your home is clean.
Homier and Less Showy
We want to see entertaining décor since we spend more time at home. The crystal vases we're looking for aren't for dinner parties. Instead, we're looking for one that's brightly ornamented to improve our attitude. We desire a comfortable home that reflects some of our personalities.
FAQS
Which COVID-related home design upgrade is the best?
There is no best new home design because they are all so practical, clever, and inventive. Finding a property with at least one of these home designs is advised because it can enhance your quality of life. But if you are unsure about where to begin, you shouldn't worry. You can utilize PlistBooking.com to find the ideal house and lot for sale in Lagos that provide these. We may also locate a lot for sale for you in a desirable area if you wish to buy a blank canvas and create the home of your dreams.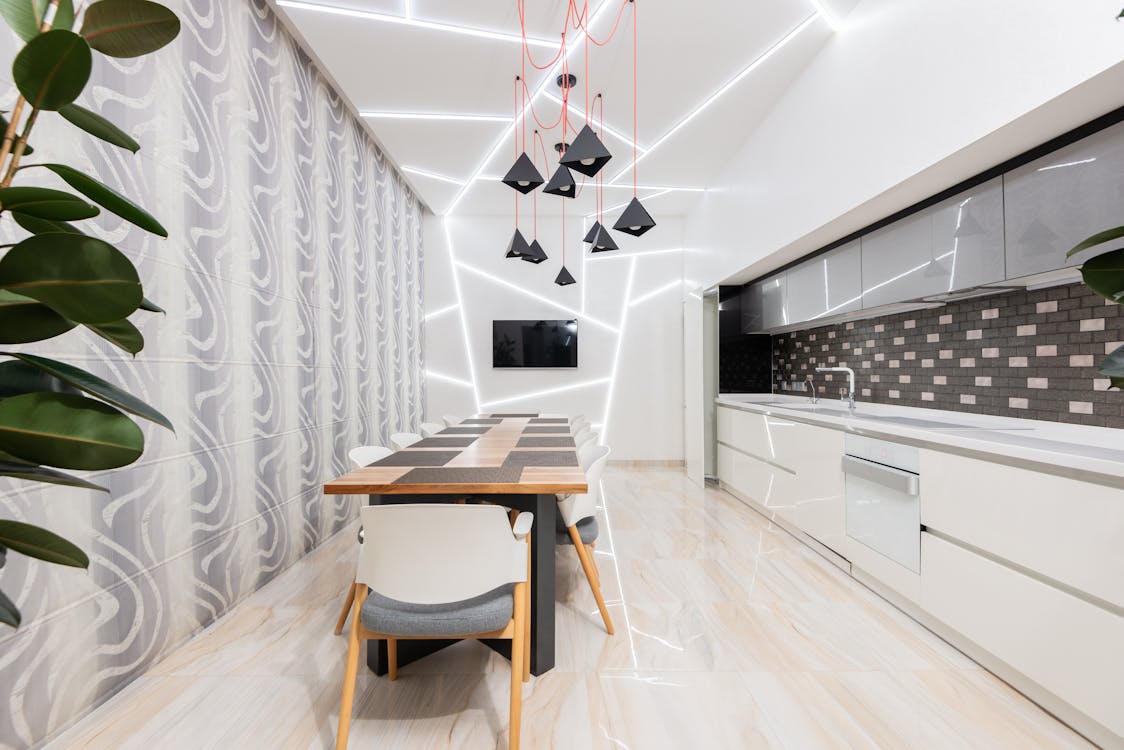 Where in Lagos can I locate homes for rent or homes and lots for sale that feature these updated designs?
To find a home, you must work with reputable organizations. With these updated designs, PlistBooking.com can assist you in finding a home for sale or rent. Our staff members are friendly and accommodating. They'll see to it that you locate your ideal residence. To start your house-hunting process, get in touch with a knowledgeable team member via our website or schedule an appointment.
Trendy and Comfy Short-let Apartments with PlistBooking.com
Among other things, COVID has affected architecture and design. You won't initially accept it because COVID is so unconnected to home design. However, this past year and this one have been full of surprises, and people have been working to adjust to them. As a result, we made some changes. People are using these innovative designs to get over lockdown and the monotony of staying at home. Home design and improvements are on the rise, and the designs are better than ever.