How to Book the Best Event Venues, Shortlets, and Hotels in Lagos
There are so many considerations to think about when you book event venues in Lagos. Basically, as an event professional as you are, you are after the smooth flow of the program—which will only be made possible when you book the best event venue in Lagos.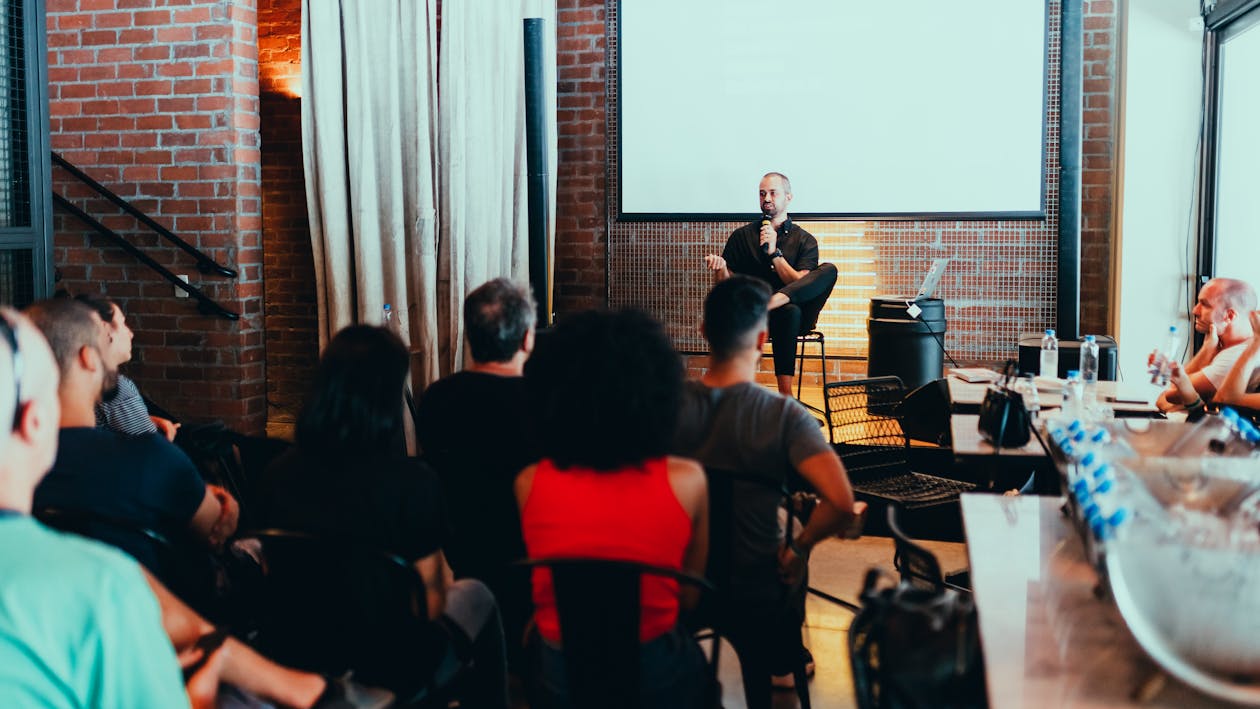 You want to ensure that from the overall event plan and schedule down to the tiniest details goes off seamlessly. Well, it is completely normal. While you wanted to satisfy your stakeholders and your delegates, you also wanted the event's team to be one of your team as well. Relax. Property List Booking Hub can help you plan your upcoming events. Here are some tips for finding and booking event venues in Lagos:
The more attendees the more difficult it becomes…
Booking the best event venue in Lagos is no easy task until we (Property List Booking Hub) have seen more than our fair share of event venues in Lagos. Here's the key question: what should you be looking for in choosing your event venue in Lagos. You don't have to read through a 10-pages article to realize the things to consider in finding and booking event centers in Lagos. Here are five or fewer tips for you:
Size Matters.  Unless asked, we will never tell you that we can read minds. Kidding aside, booking a bigger event venue in Lagos  will actually make your event feel under-attended. Ideally, you should know the exact number of people who are supposed to be turning up for your event. But if gone uncertain, find event centers in Lagos which are the ideal for your ideal attendee size. You might also want to book cheap hotels in Lagos, which is obviously near your event venue–instead of traveling back and forth. 
Will Size and Budget Match? Needless to say, but when your budget for booking an event center gone short, you can resort to adding a little cost to your attendees or just cut numbers their numbers. Another thing, it will never be a bad idea to book an event center in Lagos that is well within your budget. While you can always decorate a space to feel more "you", you cannot do that if you have completely low your budget on the venue itself.
Flexible Location. If you are an event planner, ask yourself these questions: Are my guests flying in? Does everyone already live in Lagos?  To find an event venue in Lagos that is central to as many guests as possible is a necessity. If ever you've got guests coming in from out of town, booking a venue within a hotel or close enough to book cheap hotels in Lagos  will be a wise and considerate choice. it is your time to endear yourself to your guests. You might hate to miss this good shot. 
Ask for a List of Amenities.   Whether you are booking an event center in Lagos or booking cheap hotels in Lagos,  always ask for an explicit list of what they provide and what they don't. Be wise. Surely, if you need a ballroom, you will not book an event center that can only provide you space alone. They have to provide you everything all you need and all you have to do is to turn up  
Your Theme. Simple, identify your desired theme and book event centers in Lagos. Whatever kind of theme is on your mind, we know you can fancy-it-up with your own decorations or you can always ask us. 
Bonus Step: Book Event Venues in Lagos
Once you are done reading our not-so-lengthy tips, we are certain that you are all packed to book an event center that will suit your preferences. Every great event needs an immediate booking on a great event center in Lagos. So don't delay–tell us more about your event and click book now immediately. Rest assured, we will send you a hand-picked list of our top- booked event centers in Lagos to suit your event, budget, size, and theme!
Book Event Venus in Lagos with Plistbooking
Finding and booking event centers, reception hall, event venues, conference rooms, hotels in Lagos is made easy by Property List Booking Hub. Regardless if you are dreaming of innovative events, nose to the grindstone in preparation, or trying to see a silver lining when things don't occur as planned—Property List Booking Hub hopes that the above-mentioned tips can ease your quest on finding the cost-efficient event centers in Lagos.Hold on. We're just getting started. We're about to give you tips and tricks on how to deal with moving away from your beloved families.
Admit it or not, but no one's ready to leave their family's nest until they find short lets in Lagos.  Say, moving away from home is considered a milestone in one's life–wherein it finally marks the beginning of self-reliant life. Oh! come on! To say that bidding farewell to you home sweet home and your loved ones is sad or hard is totally an understatement– it is one of the  LONELIEST experiences ever. Here's the thing, do not let your emotions rule over you. Set your emotions aside and read the following paragraphs.
If skipping lines did just crossed your mind, do not. While you are done packing up your things, it is already time for you to check how to book shortlets in Lagos. You can be picky as much as you want since there are hotel listings in Lagos.  Might as well, you are just planning a quick getaway with your loved ones, please note that vacation homes in Lagos could always accommodate you and your company.
Short term rentals in Lagos, on the other hand, comes with complete features and amenities. You won't need to barge in with a bulk of things.  Utilize your time wisely, there might be no perfect time to find short lets in Lagos, it is neither a bad idea. Do not forget to restore your inner peace. Sooner or later, you will feel at home in your short term rentals in Lagos and will thrive in your new environment.