The Perfect Haven for Family-Oriented Living: Family-Friendly Homes
Finding the perfect place to call home when you have a family is a unique and rewarding journey. Whether you're a new parent searching for your first family nest or a seasoned pro looking to upgrade to a more spacious and accommodating space, the quest for family-friendly apartments is an adventure filled with excitement and important decisions. Therefore, Plistbooking is here to help you and your family find the best home ever.
Family-Friendly Apartments with PlistBooking
Are you thinking of taking a family trip to Nigeria? Look no further! Nigeria has many attractions and activities perfect for people of all ages. Pick an accommodation that caters to your family's needs to make your trip more memorable. Here's what PlistBooking can offer for you and your family in Nigeria:
Modern and Comfortable Living Spaces
When traveling with family, having enough space is important. Family-friendly apartments in Nigeria provide large living areas, numerous bedrooms, and fully furnished kitchens, giving you all the comforts of a home. Whether you have a small or large family, these apartments are meant to meet your particular needs, giving everyone an area to relax and unwind after a day of travel.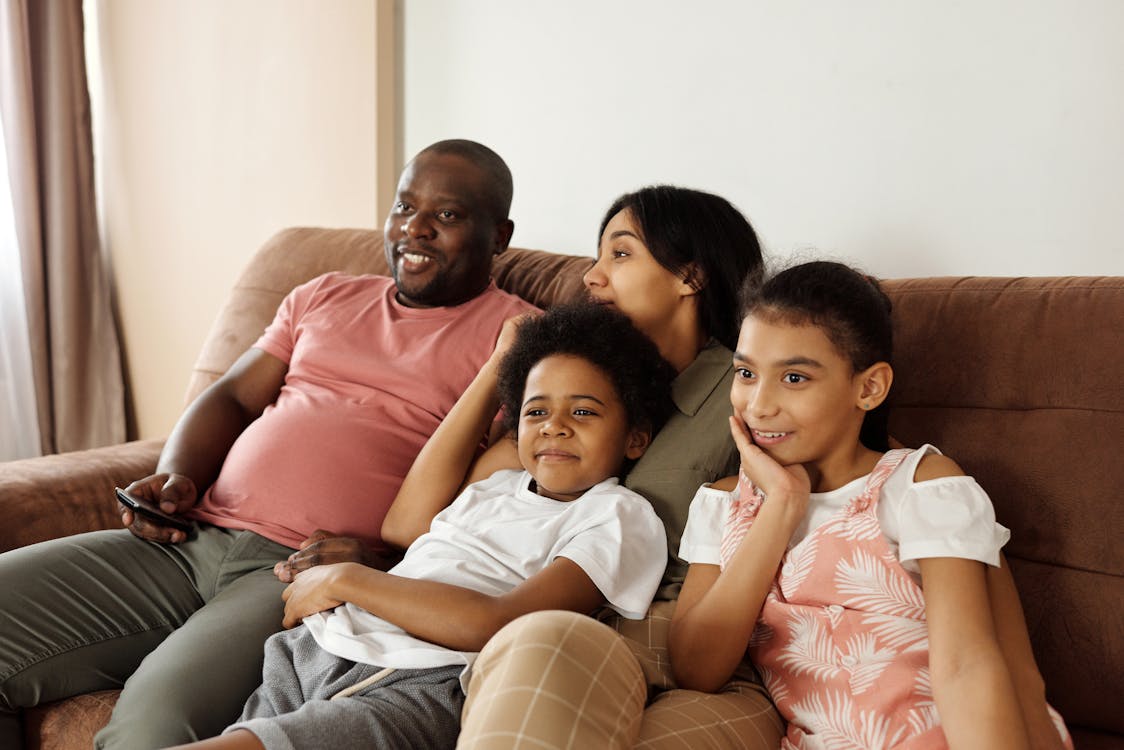 Child-Friendly Facilities
It is critical to keep kids entertained and engaged all through vacation. Many family-friendly apartments in Nigeria go beyond the ordinary to provide amenities that are expressly designed for children. These apartments offer dedicated play areas, children's pools, playgrounds, and gaming rooms to keep your children entertained and occupied during your visit. Such features are meant to encourage family connection and the creation of enduring memories.
Safe and Secured
Safety is an important concern when traveling with your family; the family-friendly apartments in Nigeria recognize that. With facilities including 24/7 security, secured gates, and CCTV surveillance, these apartments provide a safe and secure environment. You can relax knowing that your family is safe and that they may enjoy their holiday without worry.
Convenience
Family-friendly apartments are easily accessible near famous tourist destinations, shopping malls, and family-friendly activities. Whether you want to experience the hustle and bustle of urban life or enjoy the peaceful appeal of nature, there are plenty of possibilities near these apartments. Convenient transportation arrangements also mean you can easily navigate the city, ensuring your family's adventure in Nigeria runs smoothly.
Nearby Family-Friendly Attractions 
You'll want to explore the interesting sites and activities that await you and your family once you've settled into your cosy apartment. Nigeria has a diverse range of family-friendly destinations for people of all ages. Here are a few examples:
Zoos and Wildlife Parks: There are several zoos and wildlife parks in Nigeria where families can visit and learn about many different animals. The renowned Aso Rock Zoo in Abuja provides an opportunity to witness indigenous species, whereas the Lekki Conservation Centre in Lagos offers a one-of-a-kind opportunity to explore nature paths and encounter monkeys, crocodiles, and birds.
Museums and Cultural Centers:

Museums and cultural centres are the finest places to learn about Nigeria's rich cultural history. The National Museum in Lagos houses many items, including traditional Nigerian art and historical presentations. The Nigerian National Children's Museum in Abuja offers interactive displays and activities to engage children's minds.

Amusement Parks and Entertainment Centers:

Visit one of Nigeria's amusement parks for a day of fun and laughter. Tarkwa Bay Beach in Lagos offers a variety of water sports, while Apapa Amusement Park is recognized for its exciting rides and family-friendly attractions. Wonderland Amusement Park in Abuja is a local and tourist favourite, with roller coasters, bumper cars, and other attractions.

Nature Reserves and Gardens:

Nigeria has amazing scenery, and families can enjoy it by visiting nature reserves and gardens. Yankari National Park in Bauchi State is famous for its rich plants and animals, which include elephants, hippos, and baboons. The Olumo Rock in Abeokuta gives an exciting hiking experience with panoramic views, and the Millennium Park in Abuja provides an idyllic setting for picnics and leisurely hikes.
Conclusion
When arranging a family trip in Nigeria, finding the perfect place to stay is important for creating lasting memories. PListBooking's family-friendly apartments offer spacious and modern accommodations, child-friendly features, a safe atmosphere, and convenient locations. You can be confident that your family will have an amazing experience discovering Nigeria's unique culture and gorgeous scenery with these apartments. Start booking your family-friendly apartment immediately and prepare for an amazing trip to Nigeria!