To Living Room & Beyond: Spruce Up Your Home with Affordable Furniture in Nigeria
Have you ever entered someone's living room and wondered what they were contemplating as they chose the furniture? The sofa is excessively large for the living space, or the chairs are irritatingly out of place. Perhaps for some reason, the person struggled to decide on a theme for the living room? Or the one you frequently see when the furniture is so unsightly, you question if they paid for it or received it for nothing.
You may excuse their poor taste by saying that it is what he could afford or that the living room is too small. Any of those reasons could apply, or perhaps the person lacks the knowledge necessary to purchase high-quality furniture for their living room.
Let's see how we may help you so your visitors won't begin to think this when they visit. As the area in a home where guests are first welcomed, homeowners should ensure that the living room is well-designed and can provide comfort to all—not just for visitors but also for homeowners.
What Interior Design Do You Prefer?
The "best" furniture and decor for your living or family room can be done in various ways. You have an endless selection of couch, sectional, loveseat, chair, and table types.
You might like a rustic setting that invites you to cozy up with a good book. Or you can choose a more conventional "den" atmosphere that invites the crew to kick back, eat popcorn, and watch a football game or movie.
Read: Commercial Property Aesthetics: 4 Benefits of Aesthetics to the Value of a Rental Property
What Kind of Furniture Do You Need?
The size of your space will determine this. You'll need the essentials for an average-sized living room: a sofa, two accent chairs, a coffee table, and two end tables. If there is room, think about putting in a loveseat, a recliner, and an ottoman (some offer additional storage inside). A floor lamp for reading should be considered in addition to at least two table lamps (one on each end table). The room can feel cozier with an area rug.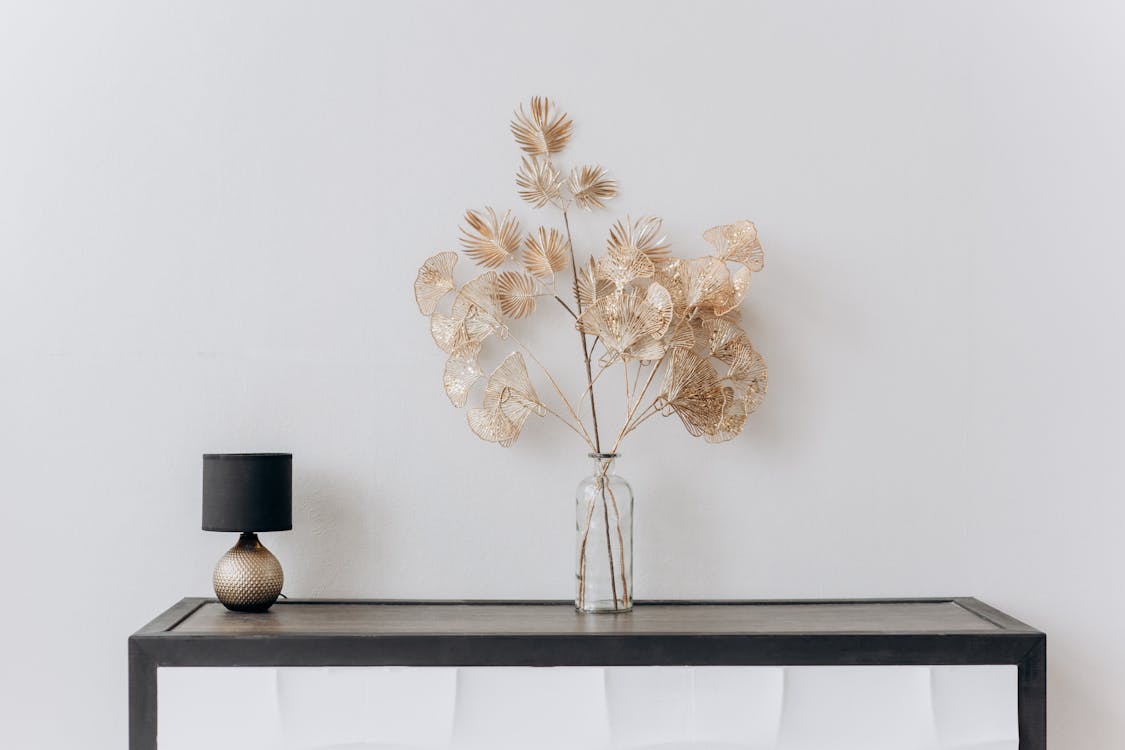 Others buy one or two pieces at a time, while others like to get all their living room furniture at once. Remember that mixing and matching styles, colors, and patterns is acceptable whichever approach you choose because it gives a room a hip, "curated" appearance, as if you have gathered your pieces gradually over time.
What Will You Do With Your Room?
Consider whether this room will serve more as a welcoming area with comfortable couches, broad seats, and large coffee tables that can contain books, periodicals, and trays of refreshments.
Alternatively, consider whether this room will serve as a formal living room for "company only." Knowing whether your living room will allow feet on the furniture can help determine whether you feel formal or casual.
It's all about convenience and comfort here. Ensure you have adequate seats and occasional tables to accommodate your family and friends during casual gatherings and TV marathons.
CHILD-FRIENDLY FAMILY SPACE 
You'll need resilient, simple-to-clean upholstery and cozy area rugs or carpeting if you have a young family to keep your kids happy and your furniture looking nice. Avoid anything that is extremely delicate or priceless. Instead, choose accessories that can withstand life with small children.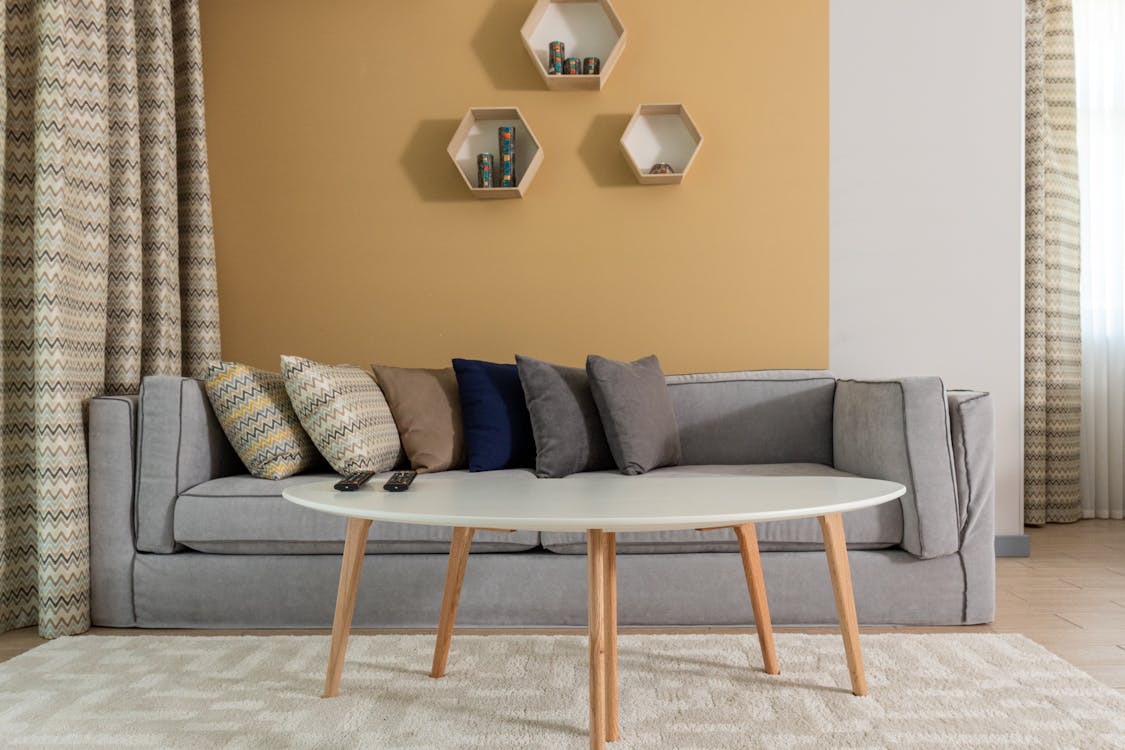 A genuinely formal meeting area won't be used as frequently or intensively as more informal ones so that you can furnish it with expensive and heirloom furniture. Can't conceal the TV? You may turn it from an eyesore into the main point with a fancy stand.
Read: Nigeria's Guide to Short Let Properties, Hotel Deals Events, and Rent
How to Buy Affordable Furniture in Lagos
Looking to add new furniture, such as a couch, loveseat, accent chairs, or tables, to your living room or family room? Check out these clever suggestions to choose the ideal components.
Begin with the essentials
Although love at first sight, sounds like a romantic comedy, it doesn't always pan out. You must adore the furniture in your living room, but you must also be certain that it is the appropriate fit for you. Choose typical furniture that fits your room, such as a sofa and coffee table. Size and functionality are quite crucial.
Perform math
No, not everyone enjoys arithmetic, especially if it requires bending over with a measuring tape to figure out the layout of your living room. But this is crucial because you can plan where each piece of furniture will go and build comfortable, accessible routes. Plan the activities that will take place in the area as well; this will give you a clear idea of where everything will go.
Construction
Yes, the sofa is lovely, but was it manufactured properly? When purchasing furniture for your living room, this is a crucial question. The furniture piece should feel substantial and hefty. Please refrain.
Solid wood construction is preferred since it will survive longer than particle board and light aluminum frames. The cost should also be reasonable given the furniture's state. Give something the sit test before buying it. No matter how lovely your new upholstery piece is, you won't enjoy it if it is uncomfortable.
The Shape
Being trendy is fun, but do you want your furniture to be trendy, or do you want it to last a long time? You must be cautious while thinking about the latest trends in your living room furniture because furniture isn't cheap. This does not imply that you should get anything boring or without flair because many modern or classic furniture styles are ideal for you.
Material and finishing
Consider the stain or finish color when purchasing furniture with exposed wood for your living room. You can alter the wood finish if you like the furniture otherwise. The final color has a significant impact on a lot of components. By switching a chair's cherry stain for black paint, you may transform it from classic to contemporary.
Similarly, a mahogany piece painted white will appear more feminine immediately. The next step is to choose a fabric that will be simple to maintain and in a color that complements your style. Lighter-colored fabrics are stylish but pick something a little bit darker if the furniture is used regularly.
Surprise, surprise
Your living room furniture should reflect your particular taste and personality, so look for a little surprising or out-of-the-ordinary pieces. Whatever the case, choose items that fit your style. Even just adding accent pieces like an ottoman will suffice.
Additionally, these can be used as seats, especially when you have visitors. In addition, these can enhance a room's aesthetic appeal. Throw pillows, and other accessories are also an option.
Matchy, matchy
Before considering coordination, you must first determine your topic because you'll be running a rat race if you don't. Think beyond your living room and ensure the furniture style compliments the living room and the entire house.
Take it easy
When choosing the furniture for your living room, please be careful not to overdo the design. If not, it will appear to have been created by a lunatic, and I'm sure you don't want that.
With the following advice, choosing the furniture for your living room will be enjoyable, and you'll have a pleasant, cozy environment.
Read: Decorating Rental Property for Tenants: The Dos and Don'ts to Consider
Where to Find Affordable Furniture Stores in Lagos
This list of furniture stores in Lagos was put together to provide you with a wide variety of excellent options for selecting your furniture store since we know that beautiful architecture and homes start with good furniture.
We have provided you with a list of some reputable stores in Lagos where you may purchase furniture.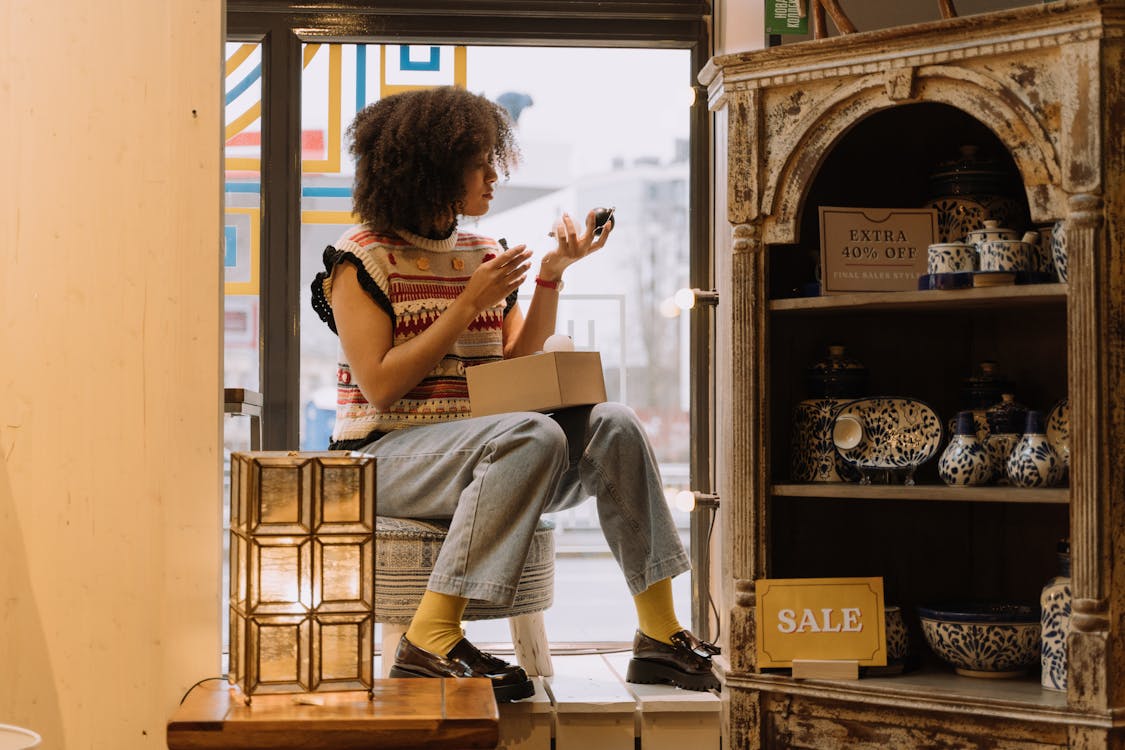 Location: A9 Chinwe Osiga House, Nosakhare Okhomina Street, Sangotedo Lagos, Nigeria
Phone number: 0905 767 6420
A large selection of home and office furniture, home goods, and products for interior decoration are available on the Lagos, Nigerian online marketplace Furnish. NG.
Location: Princess and Angel Mall, Lekki, Lagos, Nigeria 
Phone number: 0818 888 0992
In Cozy Concept Furniture, office furniture, bar furniture, living room and bedroom furniture, kitchen base and wall units, dining chairs, and tables are all offered at affordable prices. Seasoned business people in Nigeria founded Cozy Choice concept Limited in 2017.
The idea arises from the shortage of reasonably priced furniture and up to international standards in Nigeria. The furniture is also flat-packed (DIY) for ease of purchase, assembly, and transportation, lowering the cost for consumers. The plan will further reduce the need for imported furniture by producing all of it in Nigeria.
Location: Petgrave Street, Alagomeji-Yaba Lagos, Nigeria
Phone Number: 0908 631 6577 or 0803 338 9798. 
Craftsman Furniture offers substantial discounts on purchasing laptop tables, foldable bed trays, and Tantra chairs.
After being founded in 2006, Dreams Home Furnishings Sdn Bhd opened its first retail location at Plaza Idaman Gombak. Since then, they have developed into market leaders in Malaysia for textiles used in home décor. They currently operate in several locations in the Klang Valley this year and have expanded business online.
Location: Surulere, Lagos, Nigeria, at 33 Itire Road.  
Phone number: 0703 928 3618.
 Eunicon Furnitures Limited specializes in furniture and interior design and offers luxurious furniture and other essentials for interior decoration to homes, businesses, and educational institutions.
Interior Options Furniture
Location: 6/8 Industrial Street, Off Town Planning Way Lagos, Nigeria
Phone number: 0706 300 0500 or 0706 300 0600.
A furniture company in Lagos called Interior Options Furniture sells doors, kitchen, mantels, dining, office, couch, and bedroom furniture.
Quick Tips on Choosing the Colors of Modern Affordable Furniture in Nigeria
Go Neutral
When in doubt, keep your modern furniture neutral. You can use neutral colors for your other furniture if you have one piece of wall art or one piece of furniture that serves as a statement piece. Furniture in the shades of grey, beige, white, or cream can help to create a tranquil and relaxing atmosphere.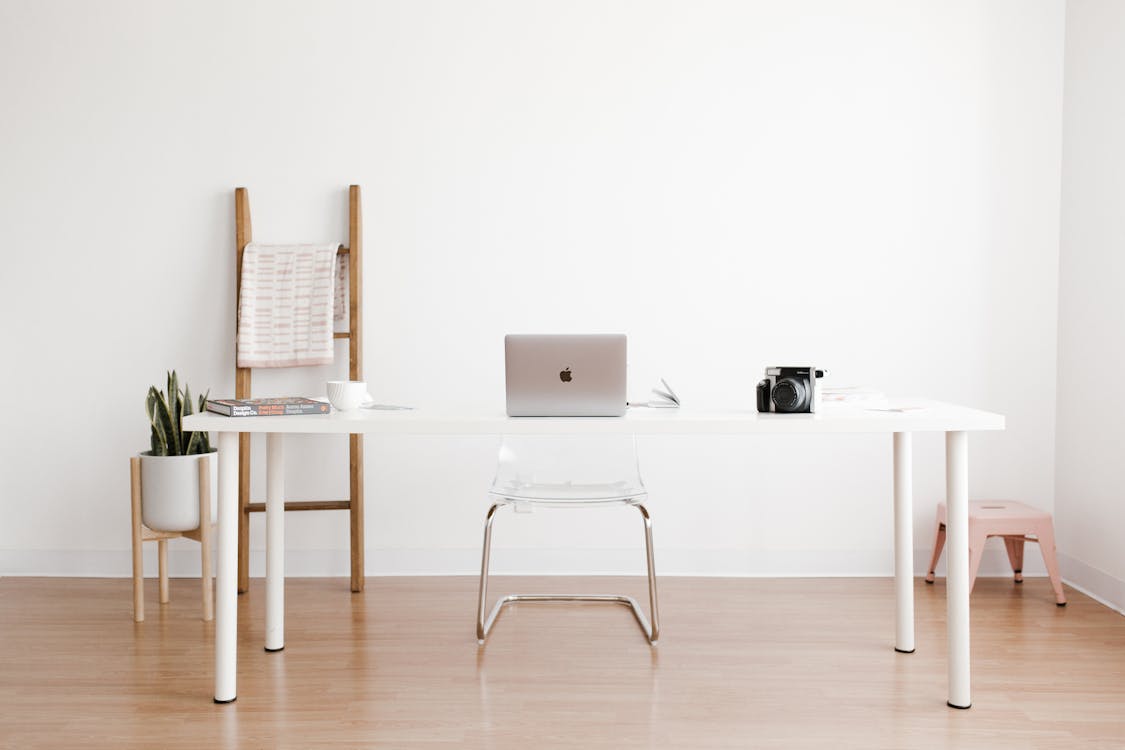 Sofa as a Statement
Sofas are frequently utilized as focal points in a living room, recreation room, lunchroom, or workplace lobby. A fantastic option to develop a distinctive look is to use a neutral color scheme, such as cream walls, light floors, and silver accents, with a vibrant sofa, purple loveseat, or occasional green chairs.
Add a Little Contrast or Black
A simple approach to making other colors stand out and create contrast is incorporating a small amount of black into each area. It produces a striking appearance that can enhance the brightness of other colors.
Black tables are a useful tool for accomplishing this. Black coffee tables or desks can be made to stand out with colored seats, decorations, and wall hangings.
Consistency
While each area in a house or workplace might have a different theme or décor, keeping the color scheme consistent is crucial. Avoid using primary colors in one room and pastels in another. It is crucial for consistency and especially for visitors and guests to your place to have a coherent color scheme.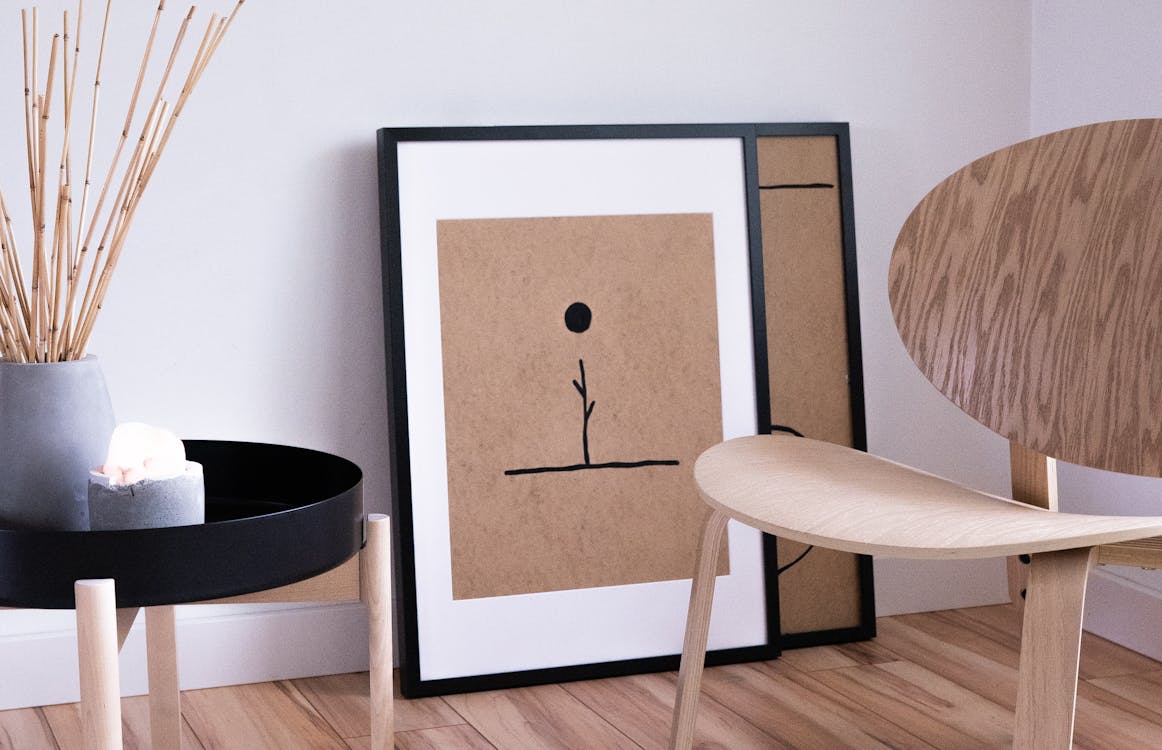 Seek Pro Help or PlistBooking.com
Contact a professional if you're stumped by the choices and need help choosing the perfect colors for your furnishings, or you can always view our short-let apartments at plistbooking.com.