User-Friendly Short-Term Rental: Get (MUCH) Longer Bookings For Your Vacation Rental Property
Managing a short-term rental can seem like a full-time job because of its complexity. So, it is a must to look for a vacation rentals website appears everywhere. But, when deciding to manage a short-term rental industry, keep in mind that it is a constantly evolving marketplace. Hence, there is a lot to consider. Before walking you through the complicated process of managing your short-term rental, let us first cover the essentials you need to get up and run smoothly.
Manage Your Vacation Rental Property(ies) Like A Pro with Vacation Rentals Website
Channel Distribution. First things first, you have to know your target audience. Then, listing on the top free listing sites can ensure that you will generate the most reservations in the future. Plistbooking's property owners have witnessed significant jumps in revenue for each room they list, thanks to a larger audience and the lifetime benefits that stem from it. For example, listing your property on the Facebook marketplace will drive bookings without channel fees. In addition, you now have a place to centralize your marketing efforts. Listing your property from one channel to another can become challenging as your vacation rental grows. At Plistbooking, our direct connections can connect you to each channel error-free without middleman channel managers.
When in doubt, visit our featured listings below from our vacation rentals website: 
Stunning 4 Bed Duplex for Short let in Chevron Lekki Lagos. This stunning vacation property flat is a fully furnished and serviced 4 Bedrooms Short Let Semi-Detached Duplex Short Let for rent located in Chevron Lekki Lagos. Some of the features and amenities available in this exclusive vacation property include 24 hours electricity, WIFI, Clean Water, Good Roads, Fitted Kitchen, and Security. Come and enjoy an exclusive stay in this beautifully serviced vacation property flat for short-term rental in Lekki, which is one of the best places to stay in Lagos.
2. Booking Calendar. When managing a short-term rental, double bookings are a big NO. Ensure that your booking calendar is synced with your direct channel and across each listing site you're on, or you're doomed. While you can do this manually, it is not recommended. Instead, list your property with us, and we will automate your booking calendar so that data errors and double bookings never occur.
Try booking this fantastic vacation rental property and see how our booking calendar works on our vacation rentals website. 
Amazing 4 Bed Apartment Short Let in Orchid Road Lekki Lagos. This fully furnished, serviced short-let apartment for rent located in Orchid Road Lekki Lagos is simply amazing. Some of the features and amenities available in this fantastic vacation flat property includes 24 hours electricity, WIFI, Clean Water, Good Roads, Fitted Kitchen, and Security. Come and enjoy an exclusive stay in this beautifully serviced flat vacation property for short-term rental in Lekki, which is one of the best places to stay in Lagos.
3. Guests check-in and check-out. It is not surprising to witness how travelers switch from hotels to short-term rentals. But, be mindful. Most of these guests are expecting a hotel-like experience. The first thing that bothers them the most is the check-in and check-out process. Thus, implementing seamless check-in and check-out procedures will make time feel at home. Part of our service is to send a series of emails for guests to give them instructions before they arrive and how they should leave your property before they leave.
Are you planning to book a short-term rental property? Fond of grilled chicken? See this apartment now (or never)
Superb Luxury Short Let Apartment for rent at Idado Estate Lekki Lagos. A superb luxury flat accommodation situated in a well-secured estate at Idado Estate in the hear of Lekki. The vacation rental property flat is easily accessible from the main Lekki Epe Expressway and a 3-minutes drive to the circle mall by Shoprite and is now available to rent. The flat is nearby of less than 5 minutes, a supermarket, chicken grill restaurant and a salon.
4. Guest Communication. Right after guests book your vacation rental property, you will notice that their preferences vary. The way they address their queries during their stay can be overwhelming. So, it would help if you tried to accommodate them as much as possible. For easier access, provide you or your host's phone number and be responsive to emails. You may also provide auto-replies that contain vital information like emergency contact numbers, specific about your property, and a notice that you will contact them as soon as possible if you aren't around your email all the time. 
5. Housekeeping and maintenance. Let's admit it. In managing a short-term rental industry, the most overlooked aspect is housekeeping and maintenance. With so much going on, you'll find it difficult to maintain the orderliness in each property before and after each stay. So, search for a housekeeper (or a team of housekeepers depending on your property count) to maintain your units' cleanliness. 
6. Securing your properties. Before the pandemic, most short-term rental industries know how possible an accident may happen during guests' stay. Do not be afraid. It's all part of managing a vacation rental business. Instead, consider these two ways to protect your property/ properties: security deposit or insurance. 
7. Getting positive guest reviews. In the world of the short-term rental industry, reviews serve as the currency. It is a brainer. Right after your beloved guest checks out, you should make it a priority to earn their review. Listing sites like Plistbooking typically request reviews for you. Yet, if you don't receive one, following up with a personal note is a real deal-breaker.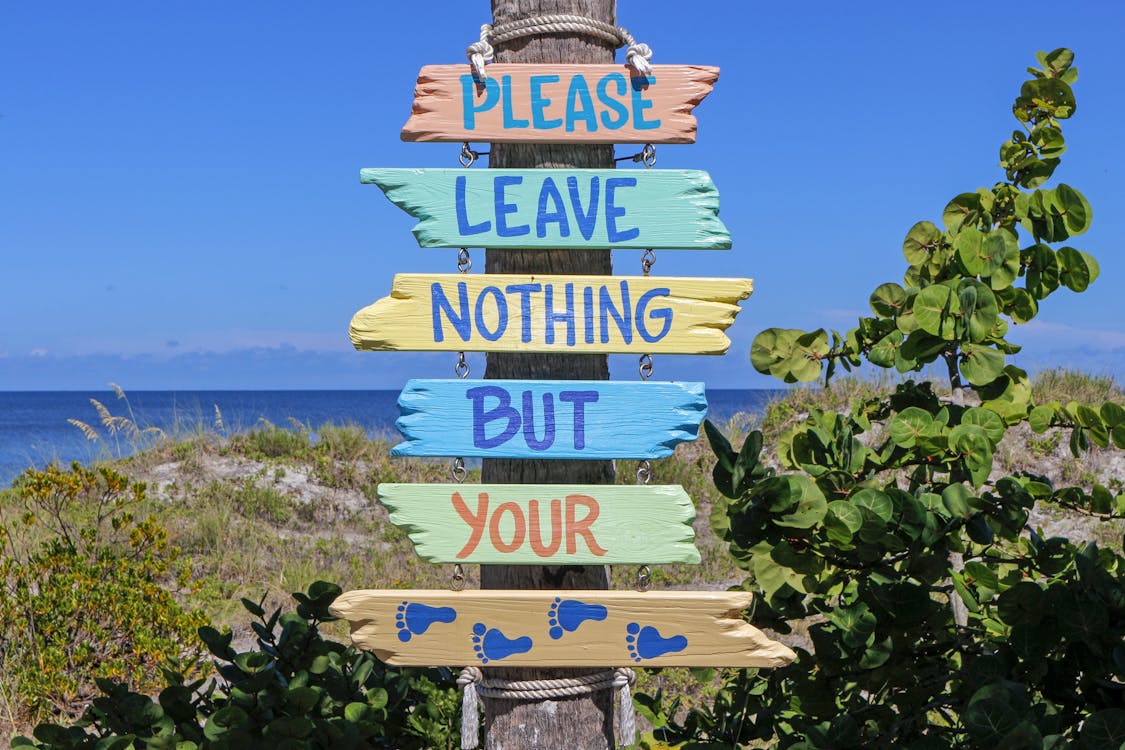 Managing Your Short-Term Rental Industry Alone with Vacation Rentals Website
Property owners who desire to self-manage their short-term rental industry are increasing exponentially. Why? Simple. It saves them on management fees (but tolls them an unreasonable headache). Being the manager of your vacation-rental properties means onboarding and maintaining your listings across every channel, keeping your booking calendar up-to-date, coordinating with cleaners – or cleaning the property yourself – communicating with incoming guests and inquirers, and more. With so much to juggle with self-management, you are bound to 15-20 hours per week of bandwidth to properly manage your operations. 
Perks For PlistBooking.com Users
If you are a type of owner who desires to benefit from a maximum ROI, it may be worth your time and sanity to partner with a dedicated property booking listing site. Not to mention, when netting the management fees, we can still offer your property maximum exposure through our featured listings, and you can start earning.
Unsatisfied? Let's put it this way. Assess the full ins and outs of managing your vacation rental property versus partnering with PlistBooking.com.
Vacation Rentals Website: Your Short-Term Rental Industry Success Is Our Success Too
Whichever option weighs heavier, it is a requirement for a vacation rental business to be automated. That way, you can focus your total energy on things that cannot be automated. Maybe (who knows) that will include lounging on your short-term rental while enjoying the results of your hard work.