15 Practical Travel Tips for First-Time Travelers in Nigeria
Whether you are a first-time traveler or a seasonal backpacker, adding Nigeria to your travel bucket list won't hurt your pockets. Nigeria, the continent's giant, is frequently left off travelers' bucket lists, but it's a fascinating place and will likely be the one you remember the most.
You may feel anxious while doing something for the first time, especially when visiting a new nation. One is left in awe after their first flight, which is an amazing experience. You feel worried since you are unsure what to anticipate when arriving. There are some suggestions to make your journey enjoyable.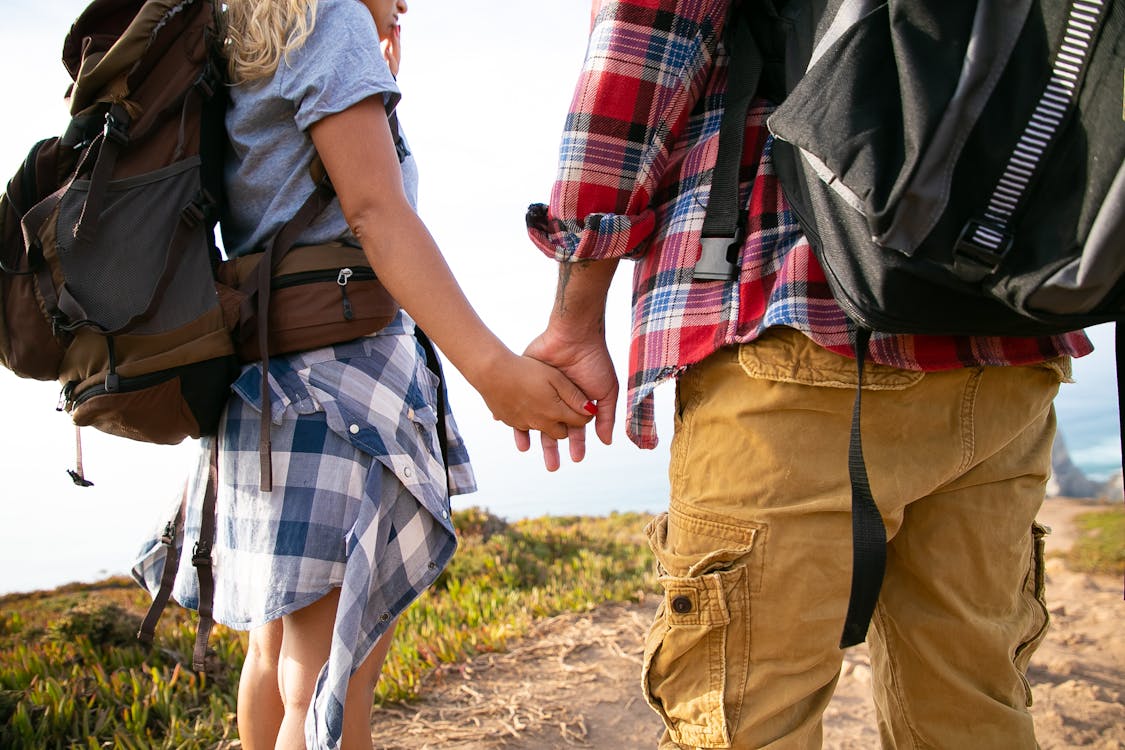 Beautiful Nigeria
The most populous nation in West Africa, Nigeria, offers any traveler a wide range of tourist attractions. Visit the Yankari Games Reserve in Bauchi, Olumo Rock in Abeokuta, Zuma Rock in Abuja, Lekki Conservation Centre in Lagos, and Agodi Gardens in Oyo when you travel to Nigeria. You'll notice:
Aso Rock in the nation's capital city

Kajuru Castle in Kaduna

Agbokim Waterfall in Cross river state

Nike Art Gallery in Lagos

Obudu Mountain Resort in Cross River state

Osun Sacred Grove in Osun state
There are many breathtaking natural areas available. There are beaches, mountains, lakes, rivers, streams, waterfalls, valleys, and more. Additionally, there are man-made structures that are popular with tourists. Most of these locations present the people's religious, cultural, and historical views. They are stunning works of art that can be found all around the nation and will astonish any visitor. There are many locations to visit, take pictures, and eat at.
Make sure you see Tarkwa Bay beach in Lagos, the Kano city walls, the Oniru beach resort, Oguta Lake, and the New Afrika shrine when you visit Nigeria. Visit Dream World Africana if you are bringing children if you want to have the most fun and relax. Most of the attractions are located in Lagos, the most populated city. You can also travel to other cities, including Abuja, Port Harcourt, Calabar, Kano, Imo, Akwa Ibom, Osun, Kaduna, and Oyo.
Travel tips to keep in mind for first-time travelers
Before leaving on your excursion, you should make sure you are well-prepared. Please ensure you abide by all the immigration laws of the nation you intend to visit by checking their website. Make reservations for cozy and secure lodging well in advance. This guarantees that you won't get lost when you get to Nigeria.
Purchase a ticket:

As a novice traveler, you should purchase a ticket for your flight from your nation to Nigeria. Since doing so frequently offers several benefits, purchasing your ticket in advance is advisable. If you purchase the ticket the day before you depart, you may not be able to fly on the desired day. If you make your reservation early, you can receive a discount or other benefits. Additionally, booking your flights on the airline's website and confirming them by phone an hour before departure is a good idea.

Prepare for the flight: After making your reservation, the next step is to get your flight documents prepared, gather all the necessary documentation, and arrive at the airport in plenty of time. Verify your luggage's weight to ensure it is within the permitted range. If not, you will incur some additional costs. Pack clothes that are suited for your trip. Bring clothing that will be comfortable for you and appropriate for the weather when you travel to Nigeria because there isn't a stringent dress code there.
Check-in:

On the day of your trip, you must present your identification at the airport (for instance, your passport, travel visa, health insurance, etc.). They will ask for your travel ticket and other documentation once you arrive at the airport. You will receive a boarding card and a receipt for your luggage once you have shown them. Remember to take extra snacks, especially if traveling a long way to Nigeria. You might feel hungry during the trip.

Learn English

: This indicates that most people you will encounter speak English. Therefore, if you are traveling to Nigeria from a place where English is not spoken, you should study it. Learn the fundamentals of interacting with the community and ask for directions. 

Boarding:

Before you board an airplane, you must go through security checks and some inspection at the departure lounge. Once you have received confirmation, you can board the aircraft if you follow all the security requirements given to you at the airport. Give no one your luggage, even if they offer to help you. Use a travel agency instead, as they will send you assistance at the airport, or only speak to the airport porters.

On Booking:

When packing for a flight, verify the airline's baggage policies to avoid overpacking. As long as you purchase a ticket for the seat of your choice, you are free to sit wherever you choose in an airplane. When you board the aircraft, your seat must correspond to the one on your ticket.

Therefore, when purchasing your tickets, you must specify whether you wish to sit by the window or the aisle. Once you have received the all-clear, you can board the aircraft and take your seat at the location designated by your seat number. The plane will land when it reaches its location, and you'll be transported to a terminal.

Arrival: If you made travel arrangements through a travel agency, they could assist now. But it's okay if you didn't. Locate a nearby telecom store to get a sim card that will enable you to contact your family and friends back home. To use the sim card for internet browsing, register it and add data. Use an internet-accessible hotel when making your reservation as well.
Travelers should always carry a power bank.

You should always have your phone while traveling to stay in touch with your loved ones. Always carry a power bank with you since, although some sections of Nigeria have consistent energy, other regions are less fortunate.

Check the weather and temperature

: Nigeria experiences pleasant weather, which changes depending on the season. Once more, Nigeria's northern region experiences primarily hot, dry weather, while the southern region occasionally experiences rain. So, depending on the region of Nigeria you visit, be sure to research the weather and pack appropriately.

Please bring extra cash: It is always a good idea for travelers to bring some extra cash with them. This is crucial if you're traveling alone or for the first time. Remember that you are visiting Nigeria, which has a distinct culture and tradition from your own. Therefore you might need to budget more for your vacation. Additionally, you can bring your credit cards with you to facilitate simple and quick purchases. MasterCard and Visa are generally accepted at Nigerian stores, so if you have one of these cards, you should be ready.
Health insurance:

Regardless of the nation you visit, have enough travel medical insurance. The adage "Your health is your wealth" is significant and accurate. Given that you are now traveling, it is even more crucial. Therefore, look after yourself and purchase health insurance.

Immunizations:

To travel to Nigeria, you must have the required immunizations. Vaccination against yellow fever is extremely important. Once you have malaria medications, ensure you adhere to all COVID-19 guidelines. You can also bring some painkillers and other first-aid medications with you. Every first-time traveler benefits from it.

Security: If this is your first time traveling, you should be cautious. Make sure to research risky areas and stay away from them. Learn how to quickly contact security personnel when you need them as well. Visitors and tourists typically steer clear of Nigeria's northeastern regions because there have been allegations of violence there. Travelers can generally move freely and safely across the rest of the nation.
Tourist Attractions:

Plan your itinerary to include tourist attractions while visiting the nation. Nigeria is a wonderful country with a wide variety of attractions. Get a tour guide to make your movement easier as you schedule your visits to these locations. Try the regional cuisine as well. When you visit Nigeria, you can eat and drink various things. Choose a reputable restaurant and place an order for a specialty in Nigeria. Since English is Nigeria's primary language, interacting with the natives won't be difficult.

Landmarks:

It is usually a good idea to mingle with the locals and visit landmarks when you travel to a new country. Doing so might discover more about the local way of life and acquire fascinating tales for your return home. Depending on where you go in Nigeria, there are a ton of wonderful landmarks to see. You can travel to Nigeria's major cities, including Abuja, Lagos, and Port Harcourt, and experience the wonderful sights and attractions.
Conclusion
These suggestions will be useful to you whether this is your first trip to Nigeria or you are an experienced traveler. If you travel frequently, there is always something you forget to do, so remember to go over these suggestions whenever you make travel plans, especially to Nigeria.