Go Digital: 10 Sustainable Green Hotel Practices to Save Nature
Green hotels have adopted environmentally friendly practices and goods through the years. Said eco-hotels engage in sustainable living by utilizing natural resources and clean energy.
An essential component of eco-tours is eco-hotels. Many of them are situated in scenic areas like mountains, forests, or even next to waterfalls.
Nowadays, due to the non-toxic atmosphere they provide, lodgings going by many names, such as eco-lodges, environmentally conscious hotels, and green hotels, have carved out a niche for themselves among travelers.
What benefits and drawbacks do sustainable hotel practices offer?
Although environmentally benign, sustainable hotel methods have their own set of issues. Let's examine the advantages and disadvantages of eco-friendly techniques in the hotel sector.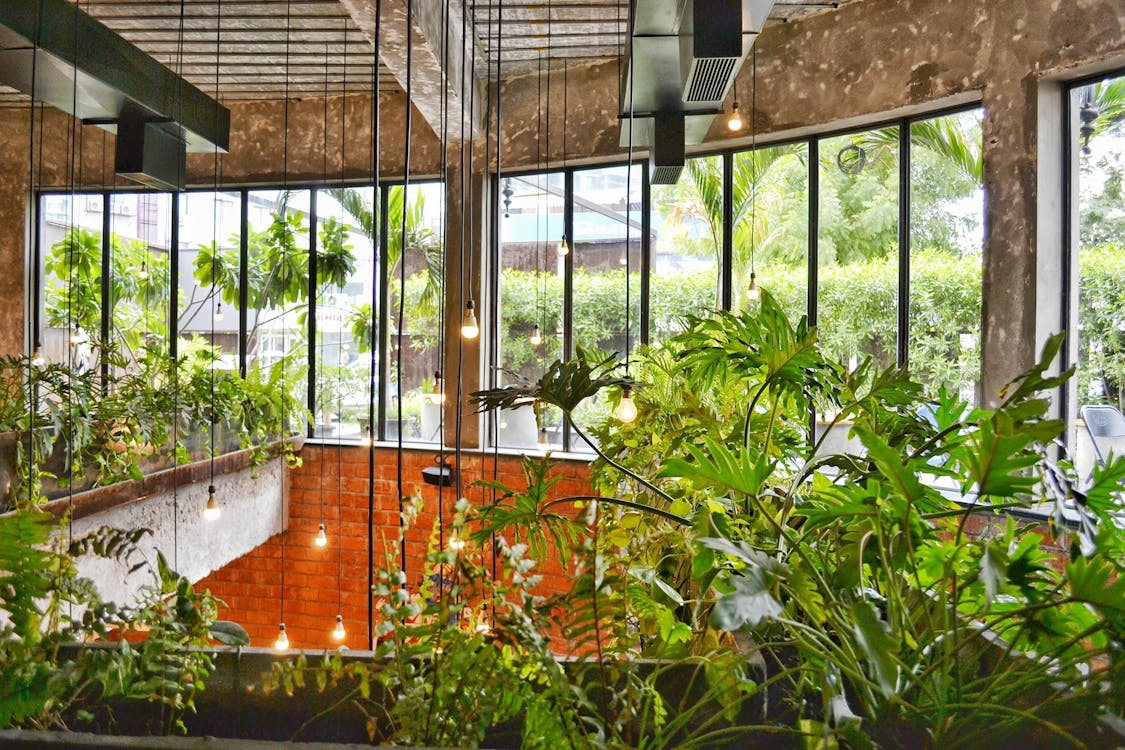 Pros and Cons: Environmentally friendly hotel practices
As the saying goes, every coin has two sides, and greenways are no exception. Consider these advantages and disadvantages before making any decisions.
How can a hotel be environmentally friendly?
Let's look at some eco-friendly hotel sector methods now that we are familiar with green hotels.
List the appropriate techniques and products.
The first step is choosing the items and applications you'll utilize on your property. This depends on several elements: location, price range, material accessibility, and usability. For instance, hotels require open space, access to farmlands, and a specific height to use wind energy as a substitute source of electricity. Without any of these variables, this procedure is a complete waste of time and money.
We'll give you one more illustration. Natural cleaning supplies, infrared saunas, and bamboo-fabric bed linens are expensive, hard-to-find organic products.
This makes choosing these organic items challenging for all hotels. Therefore, consider the above considerations when compiling a list of sustainable hotel practices.
Create a green team.
There is no doubt that expertise is necessary to implement sustainable hotel operations. You must assemble a team made up of a specialist and a few interested staff members from each area.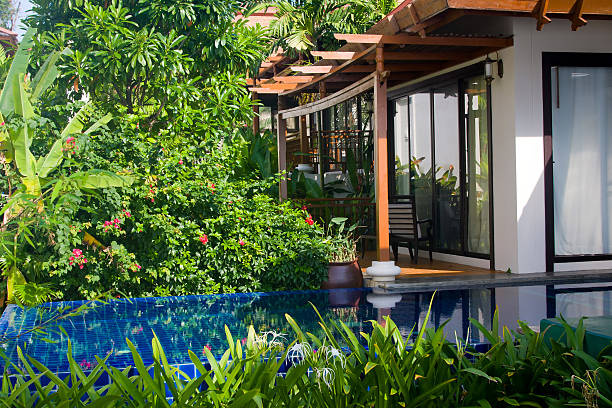 After receiving training, you can use them to mentor others and monitor how well the practices are being implemented. However, the team members must have a lot of motivation. I bring this up because, at first, everyone is enthusiastic about going green. The desire to continue these habits, nevertheless, eventually fades.
Don't use plastic
The effort to ban plastic has been around for a while. Only a small number of cities can eliminate all plastic from their environments. Plastic is a non-degradable substance, which makes it challenging to break down. You can either reuse, recycle, or altogether forgo utilizing it.
Plastic substitutes are an option. For instance, you can use terracotta containers for plastic boxes and cotton, jute, or jute bags for polythene. Plastic is a real hazard to the ecosystem and every living thing on the planet. Let's get rid of it right away.
Eliminate paper.
Did you know that hundreds of trees are cut down daily to make paper? Yes. According to the data provided by GFRA (Global Forest Resource Association), between 80,000 and 1,00,000 trees are felled every day to create paper.
Just consider how much deforestation occurs each year. It is also clear that it would significantly negatively influence the environment. In the digital age, any data can be kept on cloud servers. 
Additionally, it is practical because you can retrieve any information with only a click of a button and don't need a stack of documents. Similarly, you can spend money on a solid PMS for your hotel, aiding in quick check-ins, guest profiling, tracking requests, and maintaining guest data.
The motto for the hospitality sector should be "Go Digital."
Automation for energy and water conservation
The public restrooms in many malls, airports, and theaters of days have automatic faucets installed. These faucets have sensors that allow water to flow when a user's hands are nearby.
That is one of the simple ways to conserve water, especially if you frequently have visitors. You may save a lot of water by employing these motion-activated faucets at your hotel.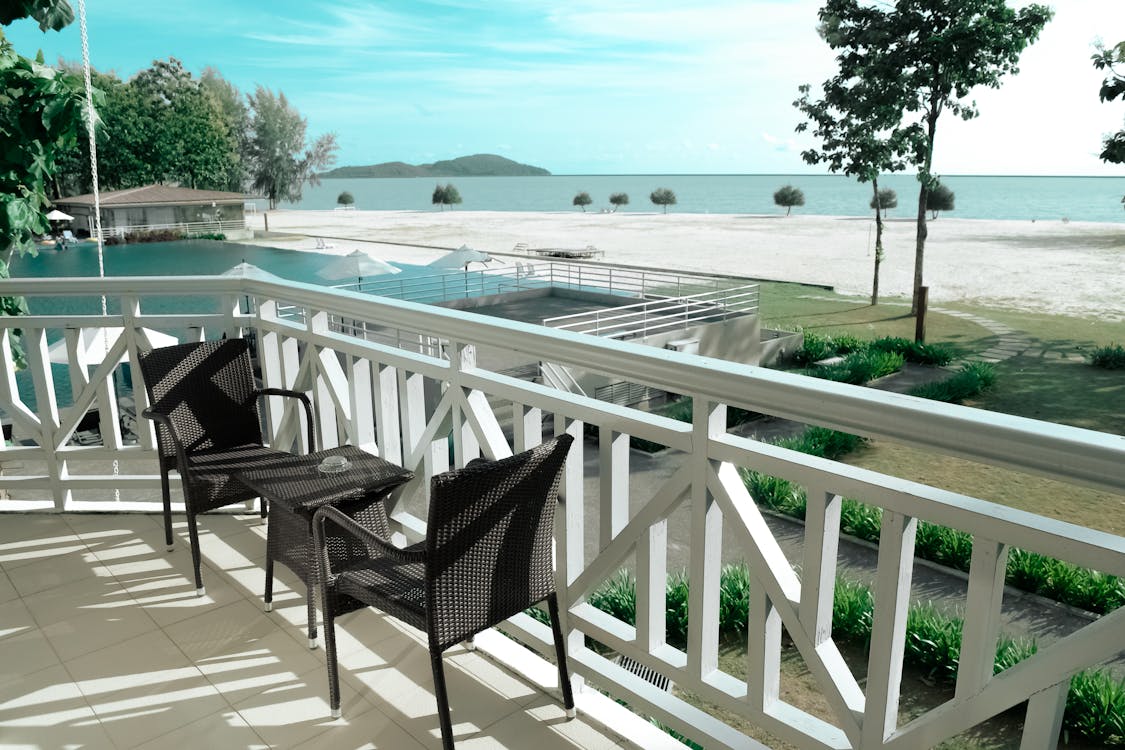 Although it is a little more expensive, this choice ultimately pays off. Installing these motion-sensor faucets in your hotel lobby's restroom is a good place to start. There are magnetic keycard facilities at many hotels. These keycards complete the circuit and permit power flow by serving as a connector. When these cards are removed from the slot, the circuit is disrupted, cutting off the power. It is a well-liked eco-friendly amenity that hotels utilize to conserve electricity.
Make an eco-friendly choice.
These days, organic products are popular. You have probably seen a lot of items with the claim "made from 100% natural or organic ingredients."
What exactly are these organic goods, then?
You must employ fertilizers and insecticides to grow any plant or crop if you want a high-quality result. However, a lot of these are produced using dangerous chemicals.
When these crops are harvested and turned into finished goods, preservatives or other chemicals are added to increase their shelf life. Organic products, in contrast, are produced using organic pesticides and fertilizers. Additionally, they are preserved naturally or with antioxidants, such as salt, vitamin E oil, rosemary oil, and sun drying.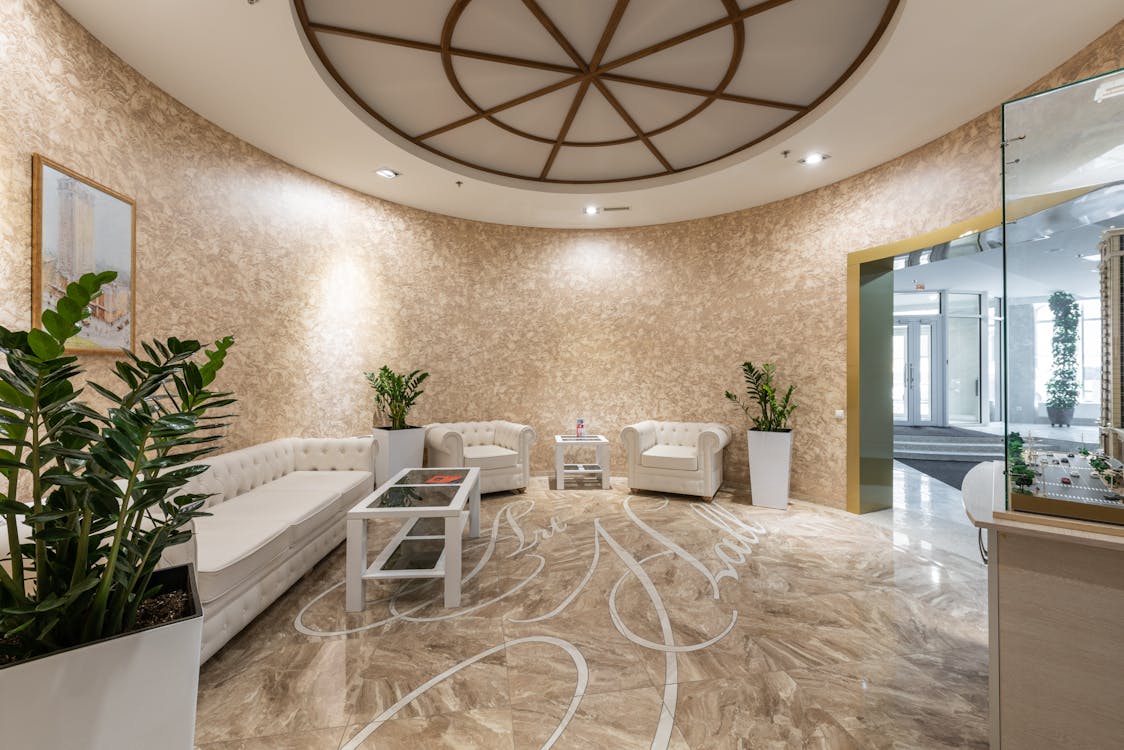 It is undoubtedly a terrific sustainable concept for hotels to use these organic products to preserve the environment free of dangerous chemicals. But watch out for greenwashing.
"Greenwashing" refers to businesses or products that claim to be environmentally beneficial but don't follow through.
Check if the manufacturer has ever engaged in greenwashing before investing in natural alternatives.
Spend money on green energy
Have you heard the phrase "Green energy, clean energy" before?
Nowadays, enterprises are switching from fossil fuels to renewable energy sources.
Major companies already use nuclear, hydro, solar, wind, and other forms of energy. The governments of many nations assist the organizations that work to promote the use of clean energy. Clean energy is now being used by the hospitality sector as well. Many hotels have invested in geothermal energy, wind farms, combined heating and power (CHP), solar heaters, and biofuels.
Due to their geographic limitations, wind and geothermal energy are scarce. Solar power is one of the best methods for capturing and storing energy for use as a backup power source.
Rainwater collection is effective.
Nature has provided everything needed for human survival. Our ability to use these resources sustainably depends on us. Due to a lack of rainfall, several countries experience drought and starvation throughout the summer yearly. In addition, the situation has gotten worse as a result of deforestation.
To address this issue, rainwater harvesting is a great way to conserve and store water for later use. The process is easy to use and efficient. To route the water gathered on your hotel's terrace into the tank, you must construct an underground chamber to collect rainwater directly during monsoons.
The water can be filtered and utilized for things other than drinking, such as laundry, cleaning kitchenware, gardening tools, bathrooms, and other things.
Use the 3 R's (Reduce, reuse, recycle)
Utilizing the three R's – Reduce, Reuse, and Recycle – is one of the crucial techniques to develop an eco-friendly atmosphere. Let's quickly review them.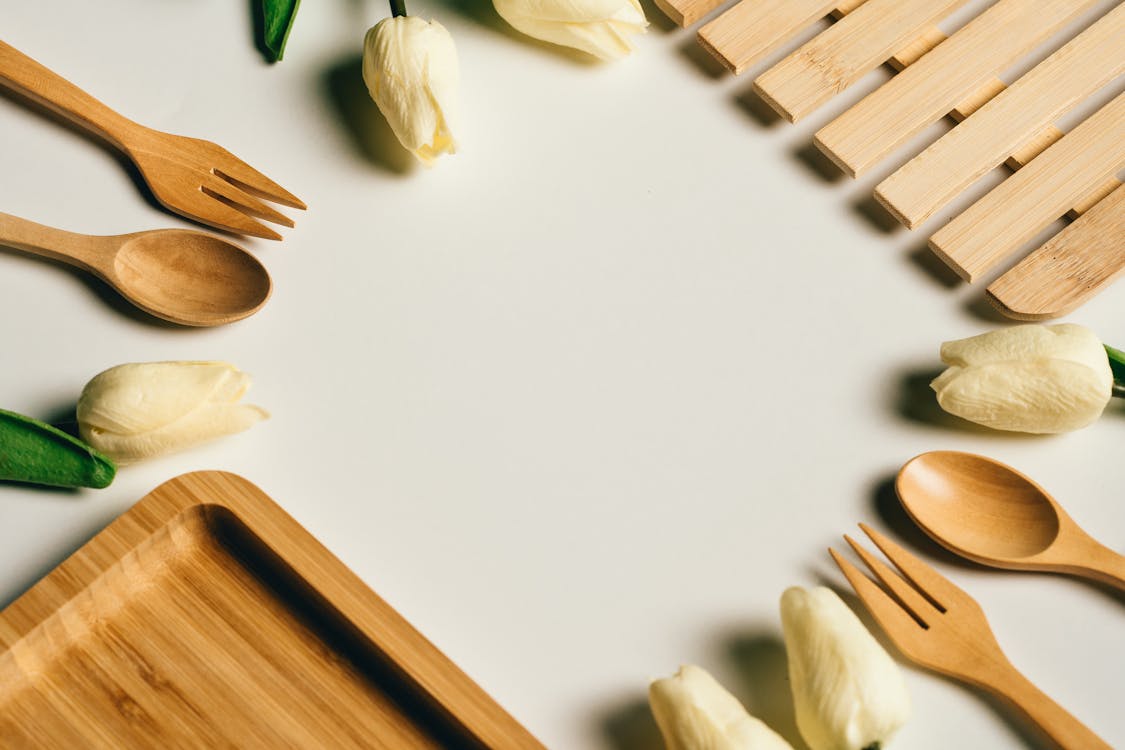 Reduce – As the name suggests, you need to reduce the waste your hotel produces. Avoiding utilizing environmentally harmful products is preferable. Additionally, you can prepare food in an adequate quantity to ensure little wastage.
Recycle – When we say recycle, we don't only mean glass or plastic. Cans, cartons, cartridges, fused bulbs, and other items can all be recycled. Another option for materials that cannot be recycled is waste treatment.
Reuse is the easiest of the three R's because everyone does it. For instance, every home is equipped with polythenes for keeping goods, discarding the trash, and other uses. Similarly, you can recycle paper, toner, or linen (if the room has the same guests staying for a few days).
Environmental assessment is required

.
You must spend money on environmental audits once you begin employing sustainable hotel practices to be environmentally friendly. Every hotel must take this action.
The hotel receives LEED (Leadership in Energy and Environmental Design) accreditation if it completes every audit point. It demonstrates that the specific hotel employs environmental-friendly techniques to some extent.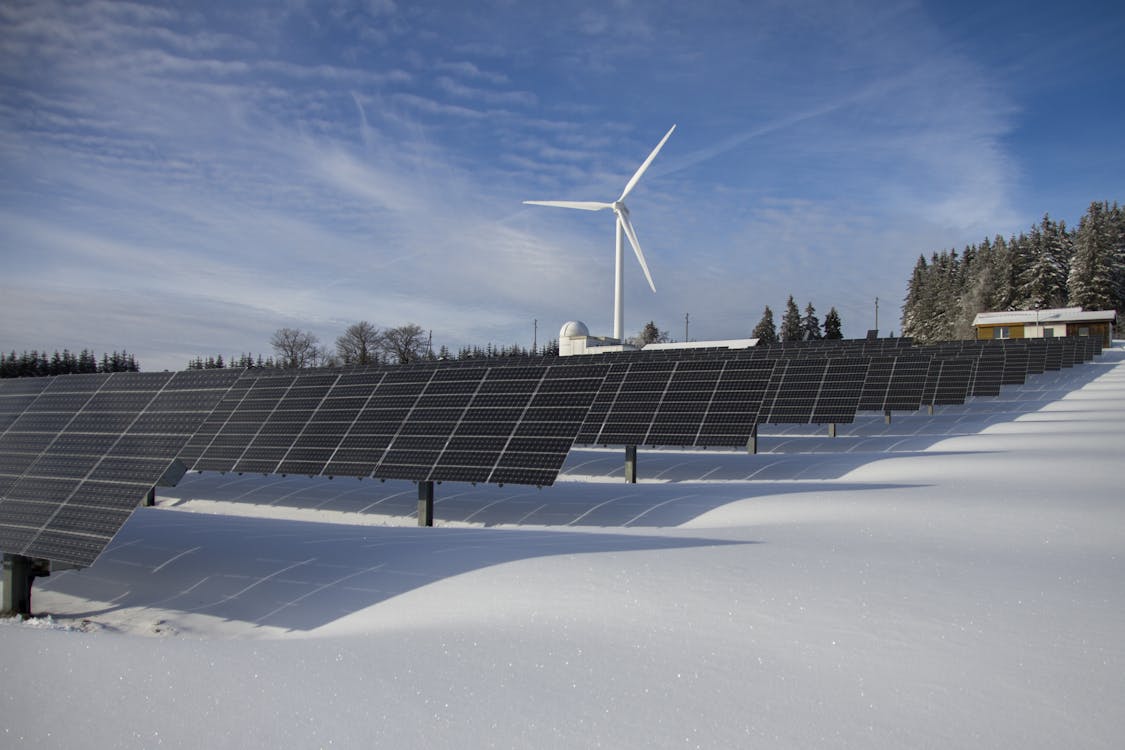 However, as outside parties do this audit, you should be cautious while selecting them since you could potentially run into dishonest ones. 
Time to take action
The Earth needs saving. Climate change and global warming have raised concerns over the past ten years. We must implement sustainable hotel practices to make our planet cleaner, greener, and free of hazardous substances.
Because the world's end is imminent if we don't take action immediately, we've provided several suggestions for making your hotel eco-friendly; it's time for you to practice them immediately.