Suite Etiquette: What Should You Not Take From Hotel Rooms | Plistbooking.com
We are aware that some individuals believe that light bulbs are fair game… Here is a list of items typically allowed in a hotel suite, no questions asked.
You've certainly heard the phrase "anything that isn't bolted down" when bringing items from hotel rooms home. But we're here to tell you that it should not work that way. Technically, it would also be considered theft if the hotel didn't have the option of deducting it from your security deposit.
Here are some facts: The rule of thumb is that you can take anything that is intended to be eaten or that will be discarded following your visit. The bathrobe, then? Off-limits (in most cases).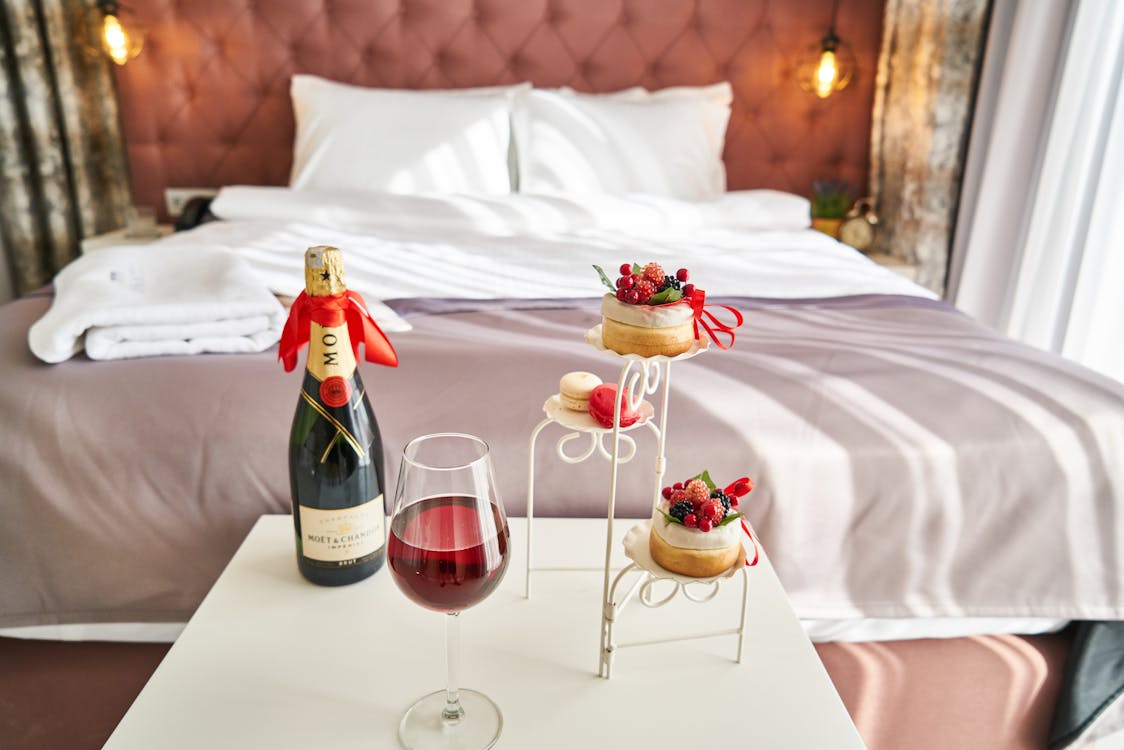 The obvious freebies include toiletries like soap, shampoo, conditioner, moisturizer, toothbrushes, toothpaste, mouthwash, shaving cream, and deodorant. The second set of supplies, which include stationery, pens, notepads, postcards, and envelopes, follow. The creamer and sugar packets, as well as the coffee, are all free.

The disposable slippers are the first item in the less-than-obvious list of freebies. Even though everything that comes after is bizarre, you could still tuck the magnetic key cards and "Do Not Disturb" door signs away in your suitcase if you wanted to. If, and only if, the bathrobe has been personalized with your name or initials, you might even be able to swipe it if you're staying at a high-end hotel.

Bed linens, pillows, blankets, alarm clocks, garbage cans, lightbulbs, lights, and appliances are among the hotel amenities you cannot bring home. Glassware, shower curtains, hangers, and hair dryers are hotel property in the bathroom.
Additional Items Often Taken From Hotels
The hotel's guests frequently "finish their coffee" in their rooms by taking the cups provided with breakfast. Despite being offered in the gift store, these mugs are so in demand that they sell out daily.
The iconic "S" crest white pillows and robes from the Sheraton Chicago Hotel and Towers frequently vanish along with the new coffee makers, according to a cleaning manager there. The pillows and robes are not intended to be taken because they are hotel property.
(Why) Do you steal items from hotel rooms?
The majority of people feel no guilt about bringing shampoo bottles home. According to a recent survey of over 1,000 hoteliers, visitors have stolen everything from artwork to mattresses to tablets, coffee makers, televisions, and even coffee makers.
Most hotels aim to make you feel comfortable in your space. They will fill it with nice things to make your stay even more comfortable, from free pens to soaps and shampoos.
Some of these items might persuade you to bring them home. You receive some products, like the complimentary shampoo, and you are completely permitted to pack them in your carry-on. Other things are hotel property, and if caught taking them, you might be fined.
Therefore, take some time to study what you can and cannot take from your hotel room before you start packing your bag with goods.
What Can You Take From Hotel Suites?
Everything that is given away for free is yours to keep. This includes travel-sized bottles of body lotion, coffee, creamer, sugar, and other bathroom essentials. It's OK to stow the slippers away for subsequent use because they will be disposed of once you depart. You will also receive stationery, pens, notepaper, postcards, and envelopes as gifts; hotels view these as free advertising because they have their logo.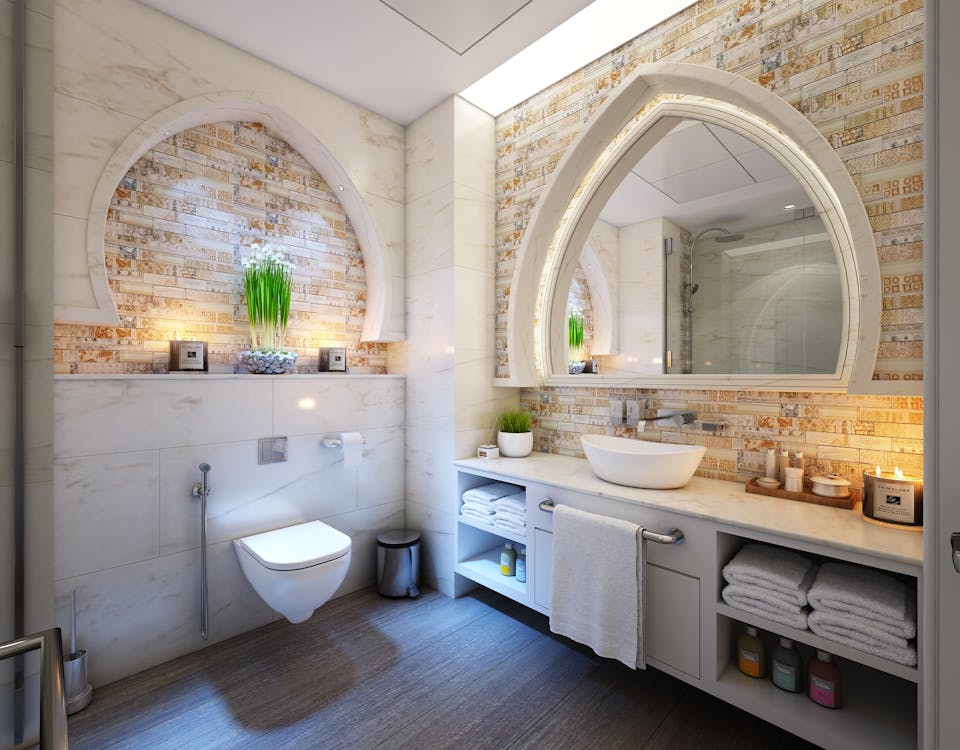 Visitors frequently take towels, irons, hair dryers, pillows, and blankets. The Bible is frequently taken, as well as cable boxes, clock radios, artwork, ashtrays, light bulbs, and TV remote controllers. Nevertheless, all these things are hotel property and intended to be used in the room.

Generally speaking, bathrobes should be abandoned as well. However, in certain more upscale hotels, a guest can be given a monogrammed robe as a present instead of having them laundered for the following guest.
Side note: If you're unsure, you can phone the front desk to confirm whether something is complimentary (and hence OK to pack).
The Consequences of Stealing Hotel Property
You should anticipate an additional fee on your bill if you steal something from your hotel room. Since robes and towels are frequently stolen, many hotels now prominently display the charge on the hanger and immediately charge the credit card on file for the additional cost of replacing these goods.
Hotel visitors have been sentenced to prison in some nations, such as Nigeria, for stealing things like towels. Again, it's advisable to exercise caution and confirm with reception if something is complimentary, especially if you're visiting a foreign nation and aren't familiar with the legal system.
10 Things Suite's Guests Should Do (To Be Good Guests)
While being on vacation may be a time for unwinding, it doesn't mean you should forget your etiquette while checking into the hotel!
There are many subpar hotels, but we're prepared to guess that there are many more subpar hotel visitors. And regrettably, you cannot warn others by reviewing guests how you can review hotels.
Being a considerate suite guest is not very difficult, but many tourists still struggle with it. While you have the right to the finest experience during your hotel stay, it's equally crucial to remember that other guests are also there.
Check out these ten suggestions for responsible suite etiquette.
10/10 Try To Avoid Making Extra Noise
You should constantly remember that you won't be the only person staying at a hotel if you want to be a good guest. Always consider other guests, which frequently entails keeping as quiet as possible.
There will undoubtedly be times when you have no control over the sounds you create. For instance, there may not always be much you can do to stop a wailing baby. However, some noises are under your control, such as loud music or shouting.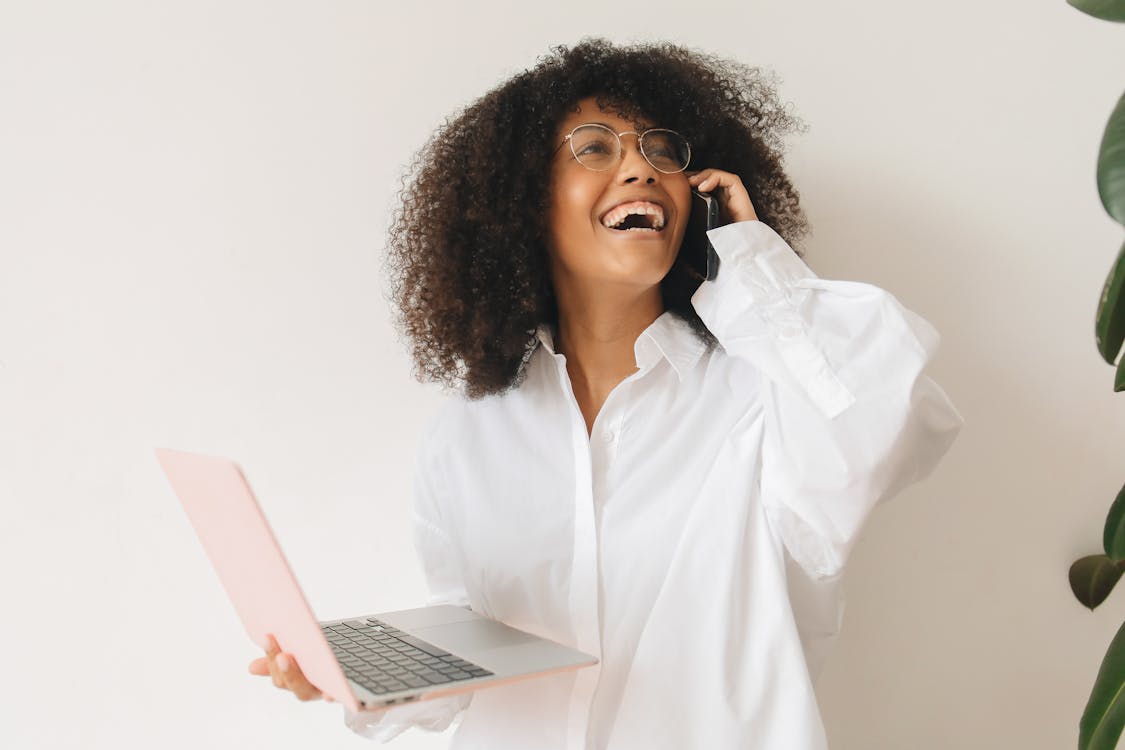 9/10. Show Courtesy to the Staff
Being kind to the hotel personnel is essential if you want to be a nice visit. You don't want to be that person who talks down to hotel workers since it speaks more about the guest than it does about the staff member.
If the hotel makes a mistake, it might be very frustrating, but you should think hard before venting your annoyance to the personnel. If you have a complaint, try to express it adequately. If you continue to be courteous and respectful, you might find that your issue gets resolved much more quickly.
8/10. Always complete the survey following your stay.
The majority of hotels will email you a brief survey to complete following your stay. Filling these out is crucial since you will ultimately be assisting future visitors. The survey is the place to express dissatisfaction if anything wasn't to your taste. By providing this information, you are giving the hotel a chance to improve in areas that require attention.
There may occasionally be a prize for completing the survey. By providing comments, you might discover that you're eligible to win a future stay at the hotel for free.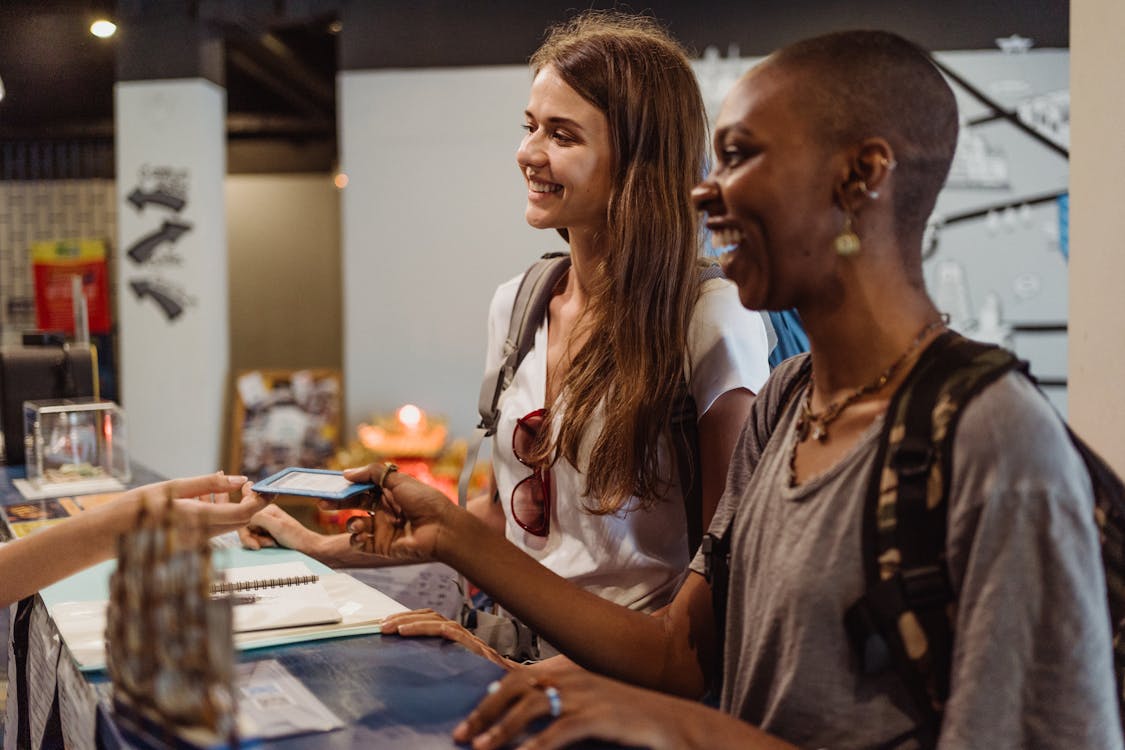 7/10. Be Mindful Of Hotel Property It would help if you behaved as though the property at a hotel belonged to you even though it doesn't. This calls for constant courtesy and caution when using hotel facilities. The worst visitors are those who purposefully or accidentally damage hotel furnishings and equipment. There are frequent consequences for this kind of activity. If you do enough damage to a hotel room, you could lose your bail, be required to pay a fee, or possibly be charged with further offenses. But even if there weren't, tampering with someone else's property is a grave breach of respect.
6/10. Hang Up Old Towels Before Replacing Them
Yes, a hotel will have plenty of fresh towels to provide you with plenty daily. However, that does not make it any less wasteful. By leaving your towels on the floor, you're making it more difficult for the staff to do their jobs and indirectly wasting the resources needed to wash and transport the towels to you. Instead, bear in mind to hang your towels up if you don't need new ones, so housekeeping is aware. Additionally, it will make your bathroom appear much less cluttered!
5/10. Don't take too much food from breakfast. 
We've all engaged in it. It can be difficult to resist collecting a few extra bread rolls or croissants and putting them in your bag for later when such overflowing displays of delectable cuisine surround you. The only problem with this is that taking too much can leave the other hotel guests without enough. Of course, the size of the hotel and the breakfast provided will determine this. Take one or two items with you as you go, but avoid leaving breakfast with a large bag of food in your arms.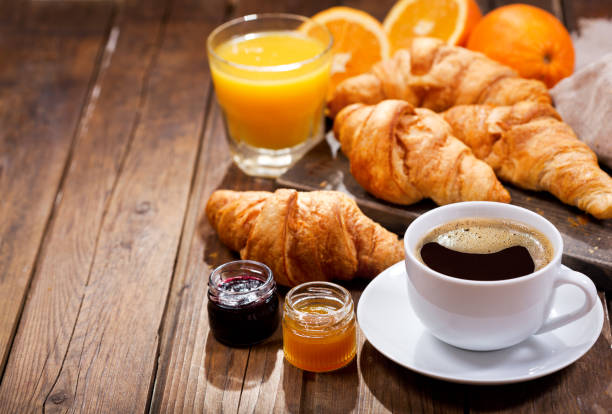 4/10  Make housekeeper's duty easier
A considerate hotel visitor will always try to make the housekeeper's job as simple as possible. This implies that you shouldn't leave your possessions strewn around the floor or even on the bed, making it difficult for someone else to make the bed or navigate the room.
Put the Do Not Disturb sign in your room if you don't want it cleaned. Remember that doing this makes anyone outside believe you are always in the room, which is a terrific theft deterrent.
3/10. Arrive and depart on time
Some hotels enable guests to check in and leave early. You may occasionally need to extend the hotel-provided timings due to the nature of travel. However, you should always call ahead to let them know if you'll be early or late. They will only be able to plan better how to manage the hotel as a result. It's usually a good idea to let the hotel know where you're placed because, in some circumstances, you can incur additional fees for failing to comply with the deadlines.
2/10. Give tips
Although it differs from nation to nation, there are some hotel staff employees you should tip. If you leave a tip for the hotel staff's services, they will be grateful, unless you're visiting a place where it's not customary. The cleaning crew, the doorman, and the parking valet are all included. In some cultures, leaving a tip for the waitstaff and concierge at a hotel is also common. You can give tips to the wait staff in cash or with a credit card payment.
1/10. Elevator Etiquette: Show Respect
Many individuals forget about elevator etiquette when staying at a hotel suite. It is always courteous (and basic sense) to wait for those inside the elevator to exit before entering. Rushing to board will always come across negatively. Similar to this, it's best to wait for the next elevator if there are too many people on the current one rather than cramming in. If it's just a short ride, it will make everyone even more uncomfortable than necessary.
PlistBooking.com: Creating a Hotel Suite Out of Your Room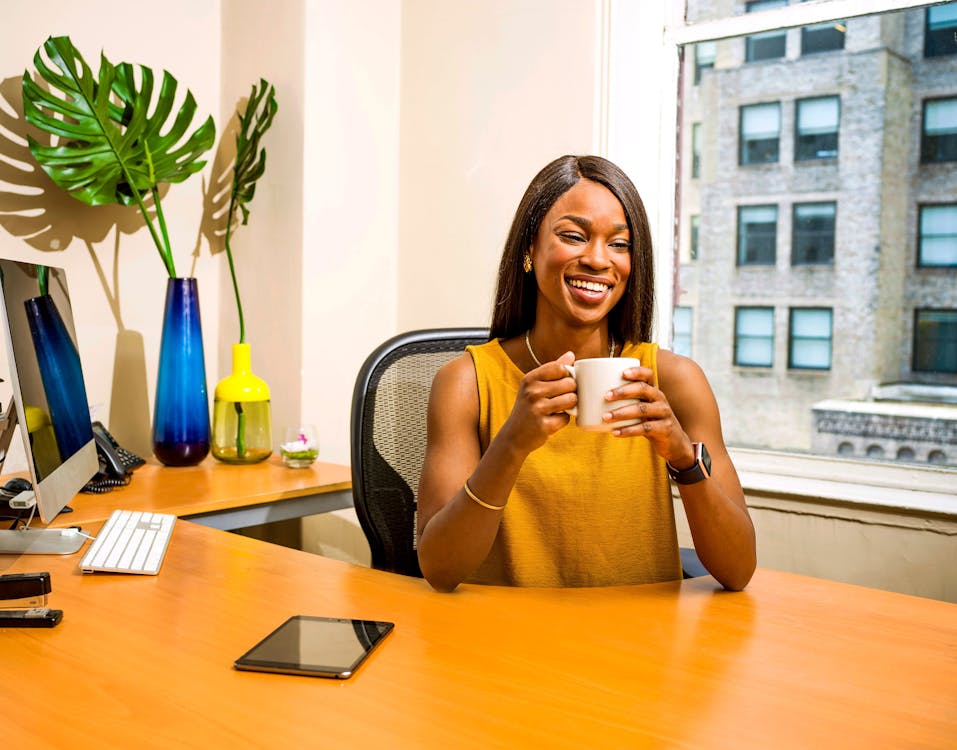 Many hotels have internet shops, which are perfect for anyone who has fantasized about turning their bedroom retreat into a hotel suite if they want to take something home with them. All of your favorite hotel amenities, like their soft towels and 700-thread-count sheets, as well as their lamps, shower heads, and mattresses, are available for purchase on these websites. Whether you enjoy tranquility beds, canvas art, or scented diffusers, returning home doesn't mean giving up your life of luxury.
You don't have to worry about fitting everything in your suitcase because everything is brand new.