9 Tips for Staying Healthy Before and While Traveling
Staying healthy while traveling is critical– with so much temptation during the holidays, it is easy to fall into harmful habits.
Nothing is more frustrating than becoming sick while traveling. You've put money aside and waited a long time for this trip. The big day approaches, and you arrive at your destination, but you become ill the next day! While you heal, the fun continues without you. Being unwell is never enjoyable. However, if you become ill during your travel, you are squandering your money on a trip that you will not be able to enjoy. As a result, 
As a result, we've prepared a list of the top 9 strategies to stay healthy while traveling. Some of these are self-evident, but it never hurts to be reminded.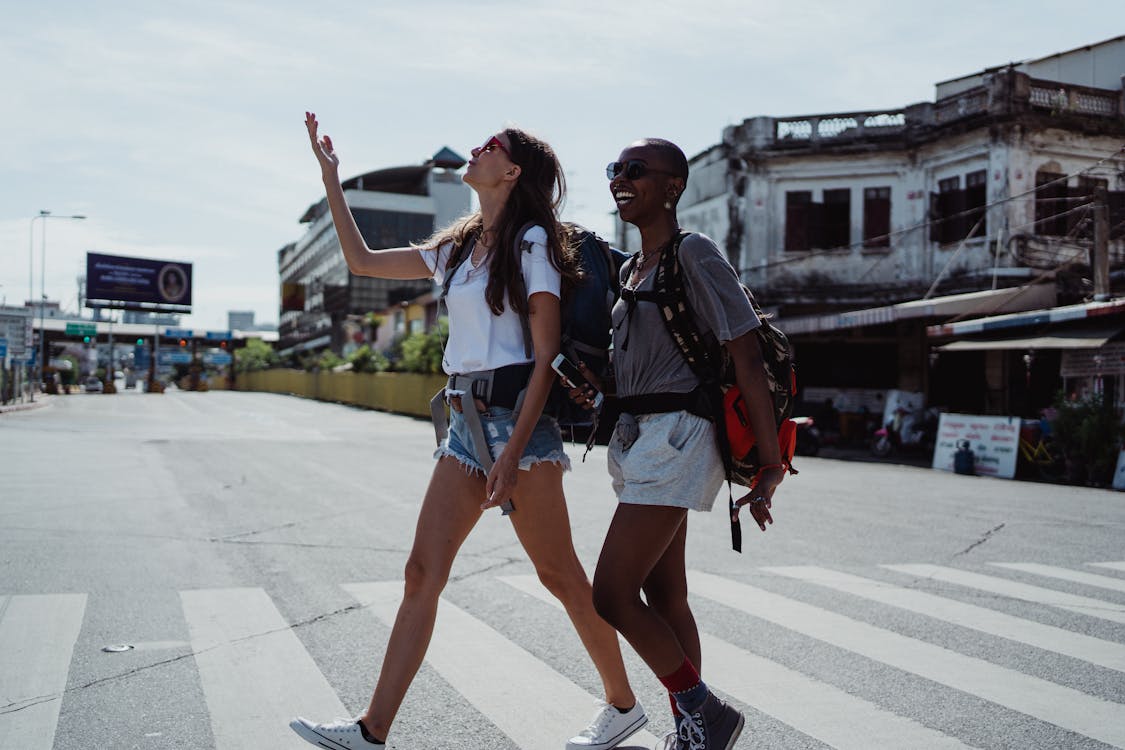 9 Travel Tips to Stay Healthy While Traveling
Prevention and Optimal Health
Staying healthy while on vacation begins before you leave. Make an appointment with your doctor to ensure that you are in good health. Discuss the recommended immunizations for the country you'll be visiting.
One of the ways we keep our health is by traveling with vitamins. Bring multivitamins, magnesium, and vitamin C with you on your trips and take them regularly. Keep zinc and echinacea on hand if you start to feel a flu-like condition.
We recommend that you start taking vitamins and eating well a few weeks before your vacation, getting plenty of sleep, and drinking plenty of water. Consider going on a detox. On your vacation, you'll have many opportunities to sample delicious cocktails and wines.
Get Enough Sleep!
Make sure you get plenty of relaxation and sleep to enjoy your vacation to the fullest. Do this both before and throughout your vacation. Many people tell us that they are trying to accomplish all of their work before going on vacation. Late evenings are spent working to make up for the time they have been away. As a result, they begin their vacation fatigued.
Don't get too tired. It's impossible to do everything all of the time. Before your vacation, get enough rest and sleep. Also, make sure you follow the same rules during the holiday season. After a flight, your body needs physical rest. It also requires rest after a lot of walking, which is common in sightseeing. You'll have a better day sightseeing the next day after a good night's sleep.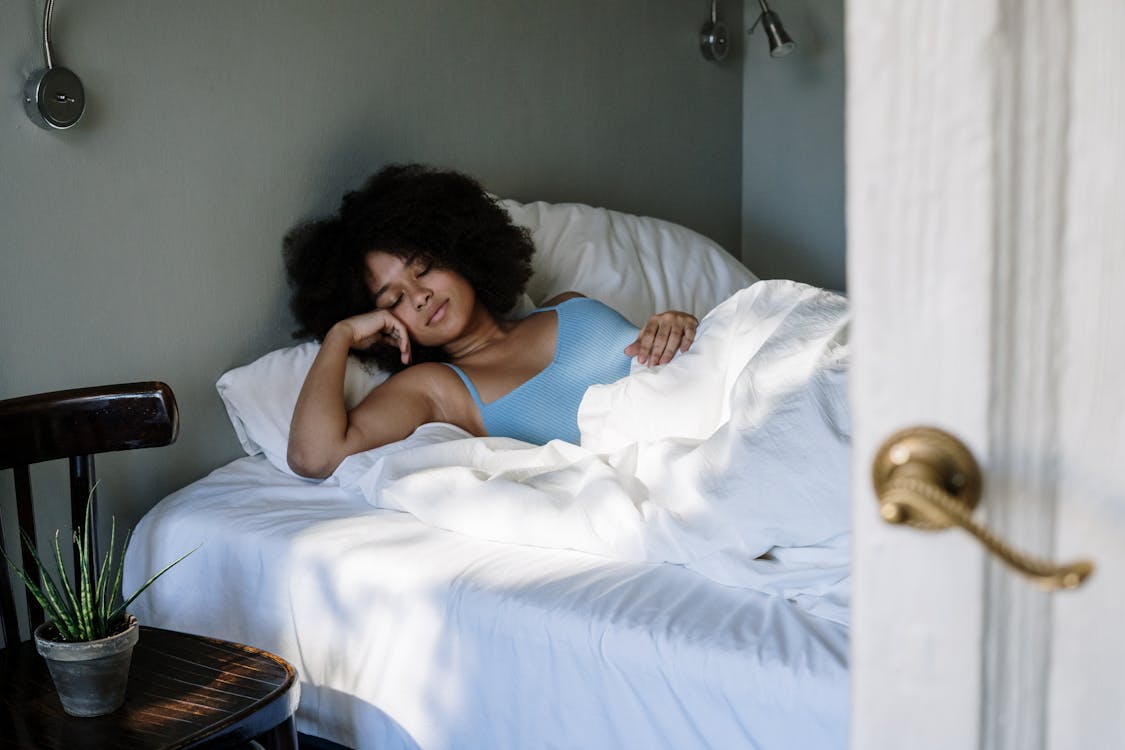 Prevent Flu
So far, you've had a great start and feel healthy and rested. Traveling by plane, rail, or bus exposes you to infections and illnesses. Always bring a scarf with you on trips and wrap yourselves in it. It will keep you warm when it's freezing outside. It provides sun protection when it is sunny.
Furthermore, everything you touch on an aircraft, bus, or train has been touched by countless others. You've heard it a million times: wash your hands! These words are especially important when traveling. Make it a habit to do it as often as possible and always before meals. Carry wet wipes and hand sanitizer in your bag as well.
During flights and tours, use them liberally, especially if you're touching objects like railings and there's no soap or water accessible. Also, keep your hands away from your face. If someone is coughing near you, take a step back and leave at least 1.5 meters between you. The most important thing to remember while traveling is to keep healthy.
Also, if traveling from one season to the next, be prepared for temperature variations. If you're traveling in the winter, dress warmly and bring layers and warm hats, gloves, socks, and waterproof clothing.
Get Plenty of Water
Water is life, and being hydrated is vital to your overall health. When you travel, you put your body in a dehydrated condition. The plane's air conditioning is dehydrating. Long plane flights combined with drinking dehydrate the body greatly. So get off to a good start by avoiding alcohol and drinking plenty of water on the journey. It has a significant impact on maintaining one's health when traveling.
Don't forget to take walks and stretch before and after long flights to avoid blood clots. Make sure you know about the water situation in the country you're visiting. Because tap water in some nations is unsafe to drink, you must purchase bottled water. Salads and fruits should be avoided where the water is unsafe to drink. Always wash your fruits with bottled water or peel them. Also, avoid adding ice to your drinks because it is frequently tapped water.
Food – Should I Eat It or Shouldn't I Eat It?
Food is the most crucial aspect of staying healthy when traveling and keeping your finances in check. When visiting a new nation, you want to try the local cuisine. The cheapest food is frequently junk food. Follow the advice of always eating breakfast first thing in the morning. Breakfast will provide you with energy for the rest of the day. However, avoid the hotel's greasy bacon, eggs, and pastries and instead focus on eating properly. 
Muesli with milk and fruit is a simple breakfast to prepare. When you reach your destination, go to a nearby grocery and fill up on snacks and breakfast items. Salads and other healthful prepared meals are frequently available. As budget travelers, this saves you money by allowing you to eat healthily rather than out. Also, buy a lot of fruit to avoid snacking on bad foods while traveling.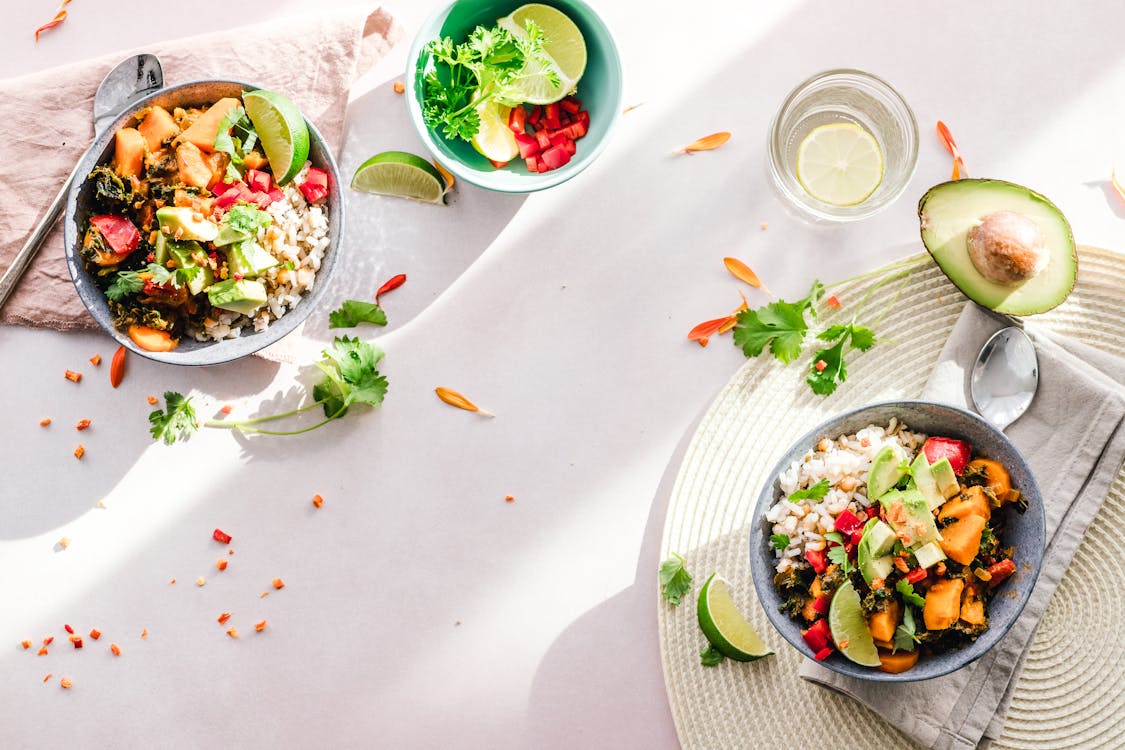 If you got much time, cook your own meals. Going grocery shopping at the local markets is also enjoyable as living like a native. Sometimes preparing dinner and then going for a peaceful picnic is therapeutic too.
Also, be selective about where you eat. Make it a rule to avoid fatty fast-food selections and instead look for restaurants that provide healthier alternatives. When traveling, eating healthily involves discipline, but you will feel and look better.
Most essential, be mindful about where you dine, even if you are not afraid to test the meal. You might be eating meat that has been sitting in their fridge for a few weeks if there aren't many people in a restaurant or food stand. We ensure that the environment is clean and that the food is freshly prepared rather than pre-cooked and reheated. Also, we adore street food and consume it regularly.
We rarely get sick because we are cautious. We recommend you ask other travelers where they ate and what they liked before making your decision. If you haven't traveled much in third-world countries, you may become sick from the food, while others may not. You can also take extra safeguards by eating a vegetarian diet and ordering cooked veggies rather than meat.
Stay Healthy While Traveling by Exercising
It's simple to stick to a routine at home. You might not have access to a gym while on vacation. Put your backpack on and march the 1-2 miles to your accommodation. You'll see more, save money by not taking a cab or bus, and stay in better shape. Walking around a city is more enjoyable than going through it in a vehicle because you can experience it up close. Everywhere you go, walk! It's a fantastic method to keep in shape.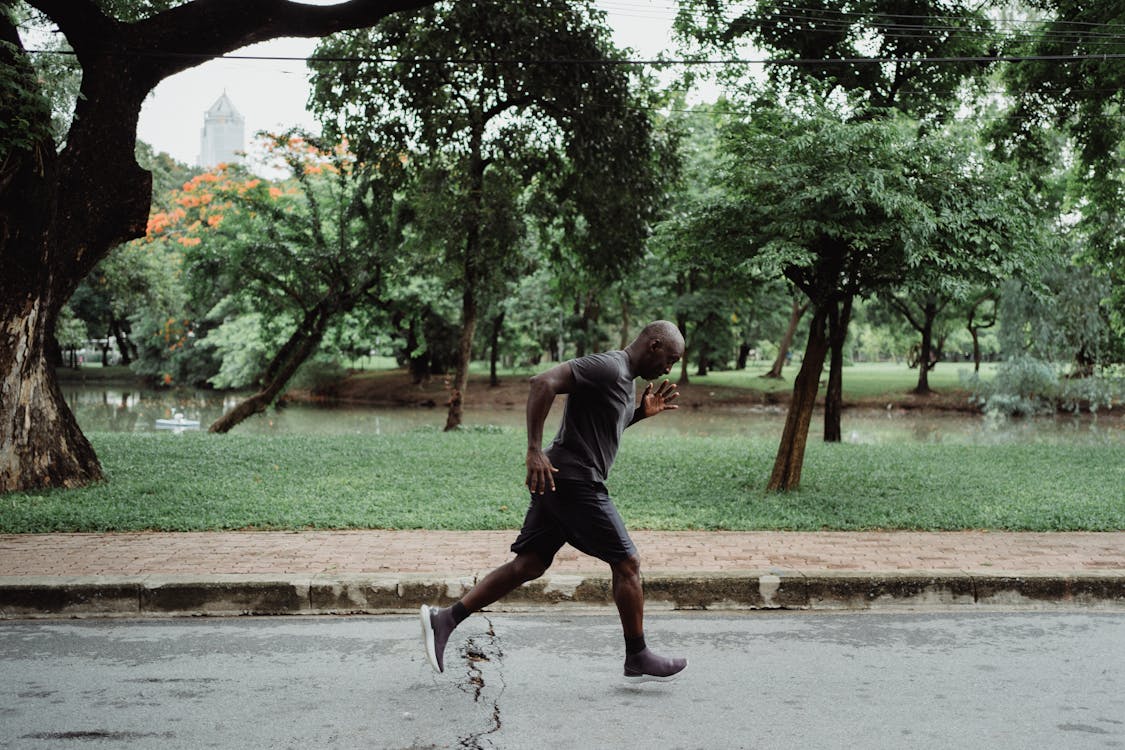 If you want to take it up a notch:
Climb the stairs instead of the elevator at your hotel.

Check to see if your hotel has a gym.

Watch for yoga sessions, swimming pools, or even a morning stroll.
Plus, much like at home, you can do yoga or morning stretches and stick to a regimen. We bring resistance bands and snorkeling equipment with us on our trip. A jump rope is also a terrific workout and lightweight.
Take a moment to care for your emotional well-being.
Touring is frequently strenuous. It's hard to stand in line among throngs of people vying for a good photo shot. It's also important to look after your mental well-being.
Let time for jet lag, culture shock, and sensory overload subside. Take a break from the stress of touring and spend some time alone, practicing slow breathing or meditation. Take a break and sit in the park for a few hours.
Read a book in your hotel room, relax on your balcony, or take advantage of the resort/hotel services. Day spas are found in many larger hotels, including gyms, massage treatments, and steam rooms.
Hiking is another excellent well-being exercise. It is beneficial to both your physical and mental well-being. Plus, you'll frequently come across breathtaking views!
Most importantly, do it slowly and don't put too much pressure on yourself or others.
Reduce the amount of alcohol you consume
This is a difficult one for us because we are terrible lushes. And we've been happily eating and drinking our way around the world for the past five years. We have gradually learned, however, that everything must be done in proportion. If you drink too much, you can have a hangover, and your wonderful day of touring is ended. Also, keep in mind that drinking promotes weight gain. Furthermore, excessive drinking has long-term health consequences.
Yes, we are aware! You're on vacation and want to drink and have a good time. Just drink in moderation and take a few days off from alcohol.
Use Sunscreen and Insect Repellent
Wear sunscreen with an SPF of at least 30 to protect your skin from the sun. Also, reapply as directed, especially if you're sweating or swimming. Don't forget to bring a hat and sunglasses.
Aside from that, don't forget to bring insect repellent, especially if you're heading to a mosquito-infested location. Always bring your bug spray from home and also, during the most active hours of nightfall to morning, take extra measures, such as wearing long-sleeved clothing.
Bonus: Be Proactive
Bring a basic first-aid kit with you. Include the following:
Paracetamol or ibuprofen for headaches, pain, hangovers, fevers, or other injuries.

Antibiotics for treating colds and Flu (if you usually take them).

Anti-nausea medications

Medicine for diarrhea.

Bandages with different sizes of adhesive.

A medicated ointment that contains antibiotics.

Sunscreen and bug repellent
Finally, before any trip, make sure you have travel insurance and carry the details. We have only lately begun purchasing travel insurance. And it's a good thing we did because we recently had to run to the hospital due to an accident.
It may appear to be a waste of money, but in an emergency, expenditures are the last thing you want to be concerned about. We've heard of a few bad accidents that have resulted in large expenditures.
What are your travel plans? Book now!