Smart Hotel Technologies 2023: Simplifying Life For Guests and Hotel Owners
The hotel sector is evolving, and new trends emerge every year. Several smart hotel technologies are currently having a significant impact on hotels all around the world.
Technology is increasingly important in everything from optimizing hotel operations to enhancing the guest experience. It is crucial to stay current on the most recent trends in hotels that wish to remain successful in this cutthroat sector.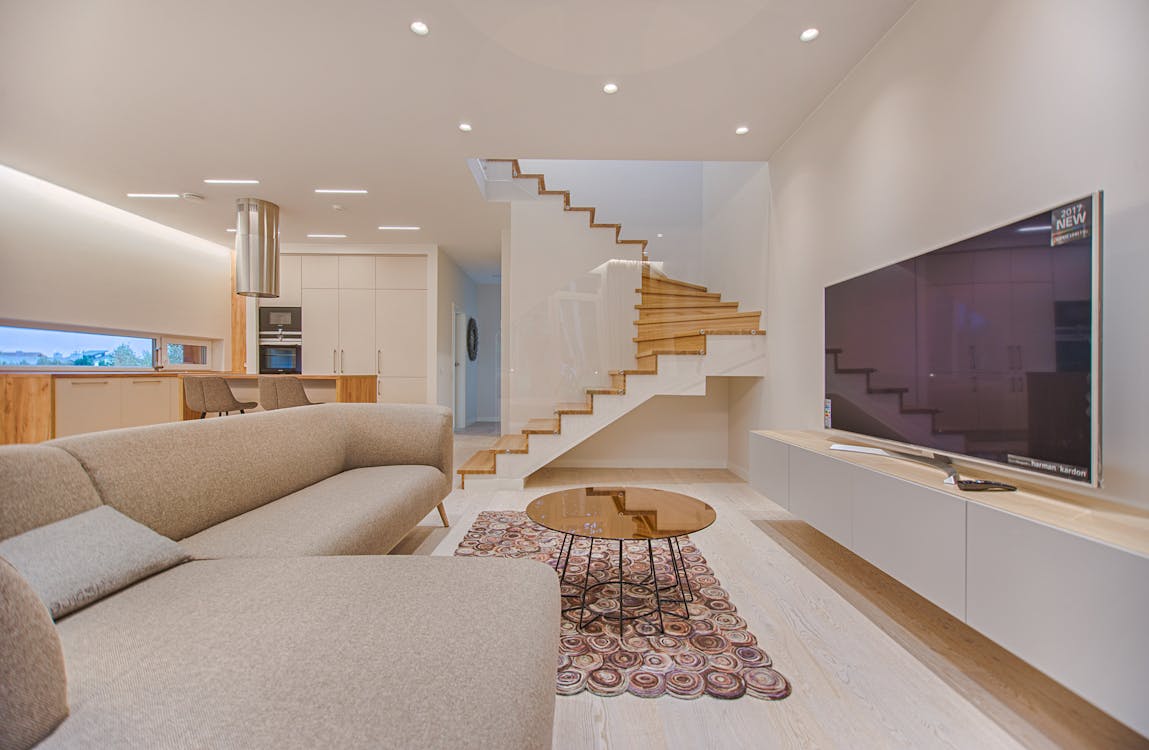 The year 2023 will be quite exciting for the hotel industry, much like the year 2022 was. And in this post, we've compiled some of the best hotel technology innovations geared toward strengthening operations, boosting reservations, and improving the guest experience.
Newest Smart Hotel Technologies to Enhance the Guest Experience
One of your main priorities as professionals in the hotel industry is undoubtedly the visitor experience. Because of this, it should come as no surprise that many technological advancements in the hotel sector put a strong emphasis on the visitor experience.
Ingenious hotel rooms
Guests staying in modern hotels can customize their rooms to suit their preferences. With technology, hotel guests can control the lighting and temperature and stream their preferred television programs using a remote control or smartphone. These spaces can also be set to use less energy automatically during specific times of the day. 
Additionally, visitors can turn off everything while not in the room.
While these rooms significantly positively impact the visitor experience, hotels can save money on operating expenses by using less energy as a result of these rooms.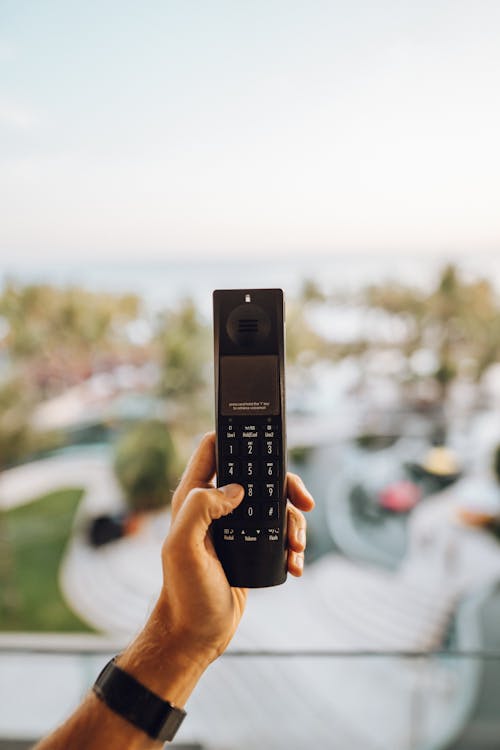 IoT
One of the top emerging technology trends in the hospitality sector is IoT (Internet of Things). It enables numerous devices to connect to the internet and be managed by a single controlling device, like a phone or tablet. Applications for the Internet of Things (IoT) include voice-activated customer assistance, digital key cards, and everything in a smart hotel room.
Visitors can effortlessly control and customize every aspect of their accommodations with IoT. Because IoT functions as a smart hotel technology that can use data to identify and address issues before they become bigger problems, they are also helpful in operations.
Big data 
One of the most useful advances in hotel technology is big data. Big data is a broad range of information companies can gather from customers. After then, it is used to examine consumer behavior and help businesses decide more wisely and strategically.
Utilizing the information, you may customize your offering to your visitors' requirements and interests and give them a memorable experience.
Mobile check-in service
Interactions at the front desk should be kept to a minimum during COVID-19. Because there is less interaction between visitors and staff when using a mobile check-in service, it may increase guests' sense of security.
Mobile service is unquestionably a confirmed future hotel technology trend.
In addition to this advantage, a mobile check-in service can expedite the arrival procedure and let visitors reach their rooms more quickly. Digital registration cards that let visitors complete all relevant information from their phones before checking into a hotel are one method to put this into practice. In other words, you minimize any risk associated with proximity.
Contactless transactions
Contactless payment is another emerging technology trend in the hospitality sector that every hotelier needs to be aware of. It conducts business using wireless technologies. Customers swiftly complete purchases by placing their card or mobile device next to the reader. The hotel industry has widely adopted this practice due to its advantages in the current climate.
Additionally, because contactless purchases take less time, visitors may check in more quickly and unwind after traveling.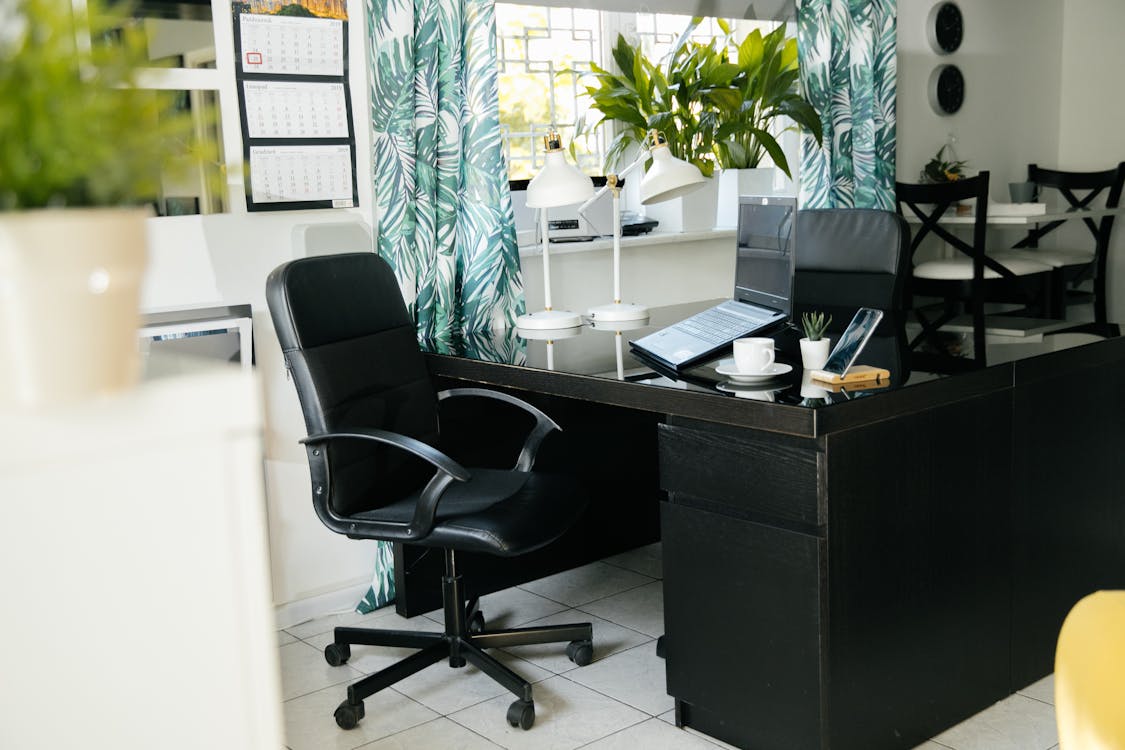 Beyond the conventional understanding, contactless payments can also refer to internet transactions. In other words, visitors send money to a certain account using mobile devices. 
Translation tools
Especially if your hotel is located in a well-known tourist area, you may host foreign visitors who speak different languages in today's globalized world. Effective communication is crucial to providing excellent customer service and a wonderful visitor experience. Therefore hoteliers must adapt their procedures to get around language difficulties.
Fortunately, translation tools may be incorporated into guest services so you can speak with everyone in their language. One of the major trends in hospitality technology is a requirement.
Enhanced internet bandwidth
More people than ever bring electronics on their trips, and they use those devices to stream videos, browse social media, play games, participate in video conferences while traveling, and other things.
Hotels should obtain as much broadband as possible to support this behavior because streaming higher-quality media takes more bandwidth. Today, offering this service is especially crucial because some people are trying to work from hotels to leave their homes during the pandemic (staycations).
Cybersecurity
Even some of the biggest hotel chains have experienced security lapses, and stories of cyberattacks on individual hotels and hotel chains are not unusual. Stronger cybersecurity procedures are required as the hotel business uses technology more frequently.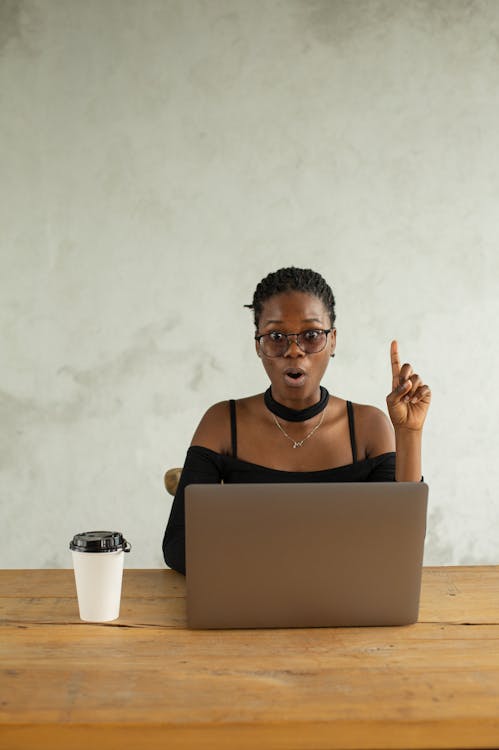 Customers want to feel that their information is always secure from an experience perspective. Your network must be secure enough to handle sensitive business data, given the increased working from hotels. From a different perspective, spending money on more robust security measures is worthwhile to prevent negative effects on your business operations and brand reputation.
Robots
Robots can be used for a variety of purposes, including contactless services. When visitors arrive, they can be utilized to welcome them and give them important information. Some hotels have become inventive with this, like this robot-staffed hotel in Japan.
Robots can also provide room service and housekeeping services. Robots can help provide contactless service that puts customers at ease in a society where social distance is still a major factor.
Air filtering devices
In the world, 90% of people breathe dirty air, according to World Health Organization research. Unpleasant air results from urban pollution, wildfire smoke, poor air quality, and pollen during allergy season. Air filtration systems may remove allergies and pollutants and can be particularly effective in removing germs, mildew, and viruses from hotel rooms. The visitors will appreciate the fresh air.
Trends in Hotel Technology to Boost Revenue and Efficiency
One of its main advantages is that technology greatly streamlines everyday activities in the hotel industry.
A few of these developments are also strongly related to the guest experience because more productive personnel can serve customers more quickly and devote more time to truly personalize their experience.
Artificial intelligence
Many businesses, including the hotel sector, have seen changes in how business is conducted because of artificial intelligence. It can expedite processes by taking over monotonous duties like responding to frequently asked questions. These advancements in hotel technology can free up your staff members' time so they can concentrate on providing the most attentive and individualized service.
Face recognition software
A sort of biometric technology called face recognition can identify persons based on the characteristics of their appearance. Especially if you have an Apple or Android phone that is more recent, you're already familiar with it.
Security and better customer service are two applications in the hospitality sector. Properties can use facial recognition technology to allow visitors access to their rooms, but it can also block entry to anyone who has previously created issues.
Occupancy-based sensors
When discussing the newest technological advances in the hotel sector, occupancy-based sensors are an absolute must.
These sensors are excellent at cutting down on energy costs. These sensors can take the shape of, among others, heat sensors or motion detectors.
These sensors can automatically turn off the power in certain rooms when they discover that nobody is present. Preventing you from paying for wasted energy and its expenditures.
Energy-saver equipment
Hotels may save a lot of money by simply updating existing lighting and introducing water-saving equipment, in addition to other energy-saving technologies like smart rooms and occupancy-based sensors.
Your hotel can save a lot of money by upgrading to LED lighting because it consumes between 25 and 40 percent less energy than conventional lighting.
Trends in Hotel Technology to Support Hotel Marketing
Technology is a significant factor in hotel marketing. However, only some people know the precise tech stack required to complete their hotel marketing activities.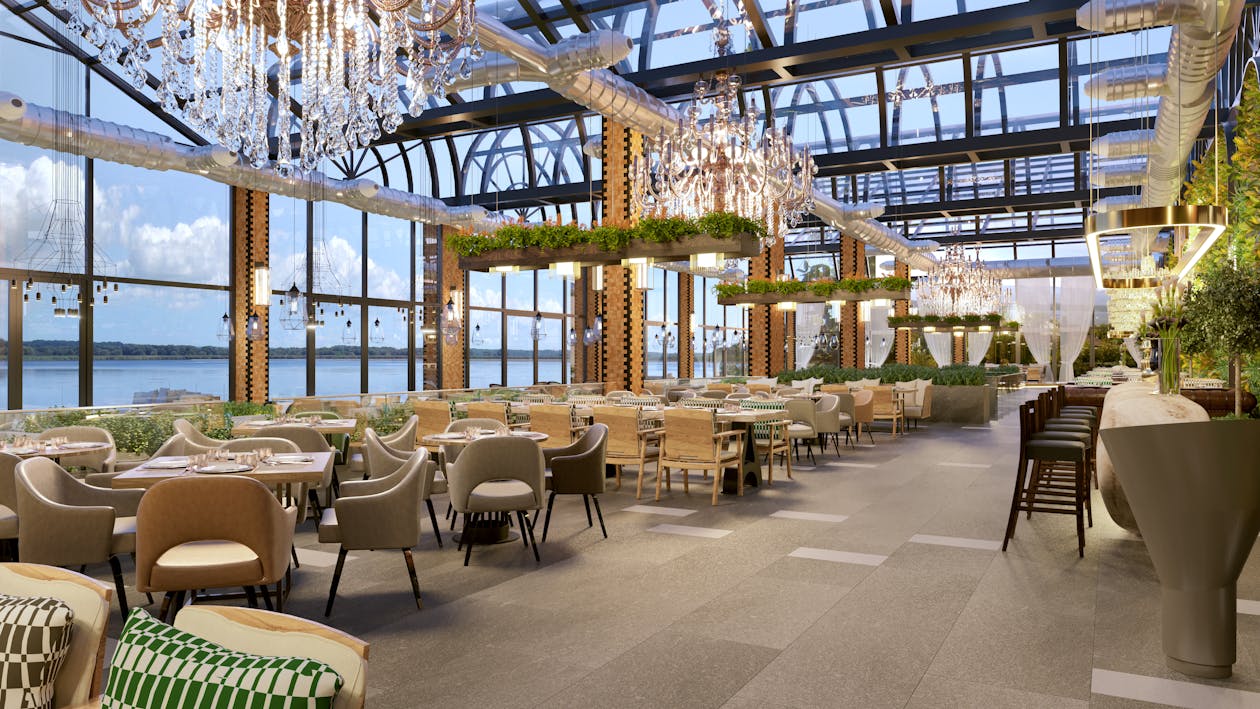 Following are a few strategies you can use to implement new hotel technology trends and boost your marketing:
Text message marketing
Phone calls aren't as popular as they once were. This shift could be quite significant for the hotel sector. Many visitors will value texting you instead of calling the front desk. Additionally, you can strengthen your interactions with visitors by using their favorite method of communication.
There are yet more advantages to texting. Texting qualified leads can raise conversion rates by more than 100%. Through text messaging incentives, hotels can directly attract more repeat visitors.
Mobile device reservations
Would you be able to survive if you were in a strange and foreign country without your smartphone? What if you need to book a hotel at the last minute?
Smartphones have significantly influenced how individuals connect with the outside world, and in many situations, their popularity surpasses desktop computers due to their simplicity and convenience.
In conclusion…
Today's guests have different preferences, and hotels must stay on top of the most recent technological developments to better serve their customers while also making long-term financial savings.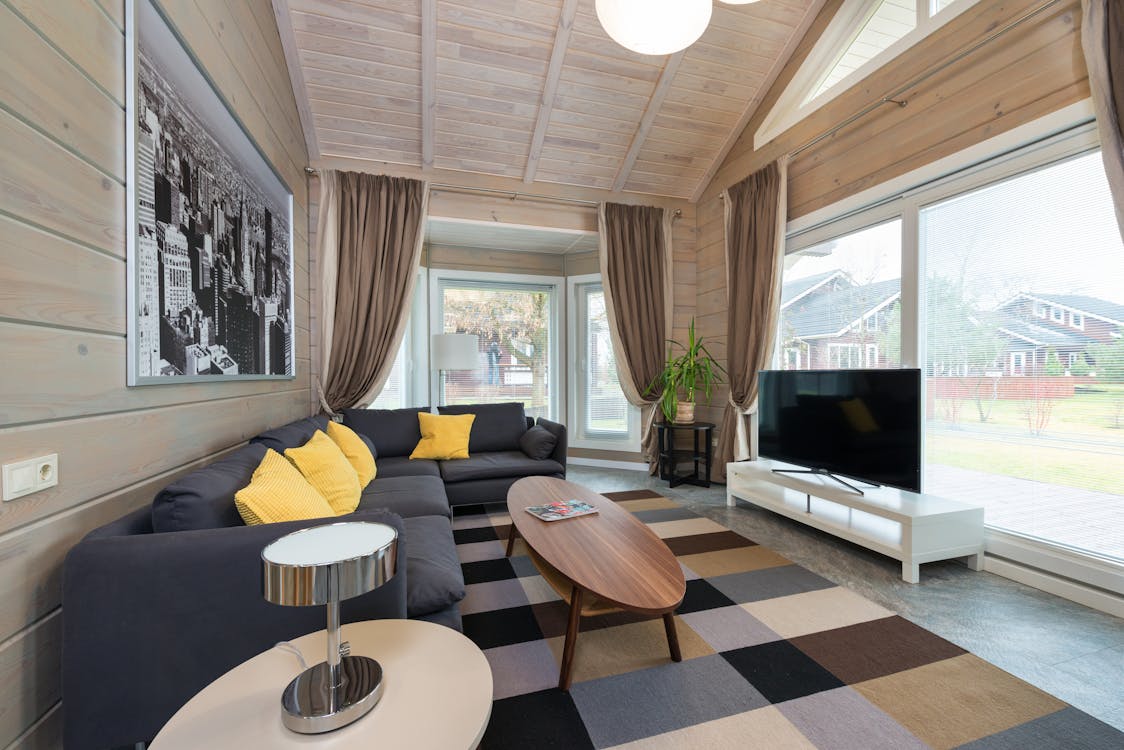 We tried to include as many hospitality tech developments as possible in this article. But that doesn't imply you have to attack them all at once. Select the pertinent technologies first and then go on to others afterward.  Not to mention, keep tabs on how the most recent adoptions are assisting your motel. If anything isn't functioning, think about making the necessary adjustments.
Trial and error is ultimately the only way to go. So begin today's technology updates for your property.
Please share your opinions on the potential for technology in the hospitality sector. They are deserving of a spot on our list.