Holiday Break: How to Plan a Much Needed Vacation Without Going Into Debt
Have you heard about the guy who hasn't taken a holiday break since 1987? What about the woman who merely took a day off to give birth and returned to work the following day?
Unfortunately, these boasts at the water cooler appear to be worn like badges of honor. There is a common misperception that vacations are only for underachievers and that there is no time for rest. For some, time off has become a luxury they cannot afford, and taking their foot off the accelerator, even for a little while, will put everything to a standstill.
We are not robots. However, we must occasionally unplug, replenish our batteries, and switch them off.
There are methods to make life a little easier on yourself mentally and financially, as frightening as that may sound. What you should know is as follows.
Signs that you're suffering from work burnout and need to take a holiday break
It happens to even the most capable individuals. Work burnout occurs regardless of how much you enjoy your job. It's critical to understand the indications of burnout so you can take a break from work when it's needed, whether you're overworked, don't like your job, or are being exploited.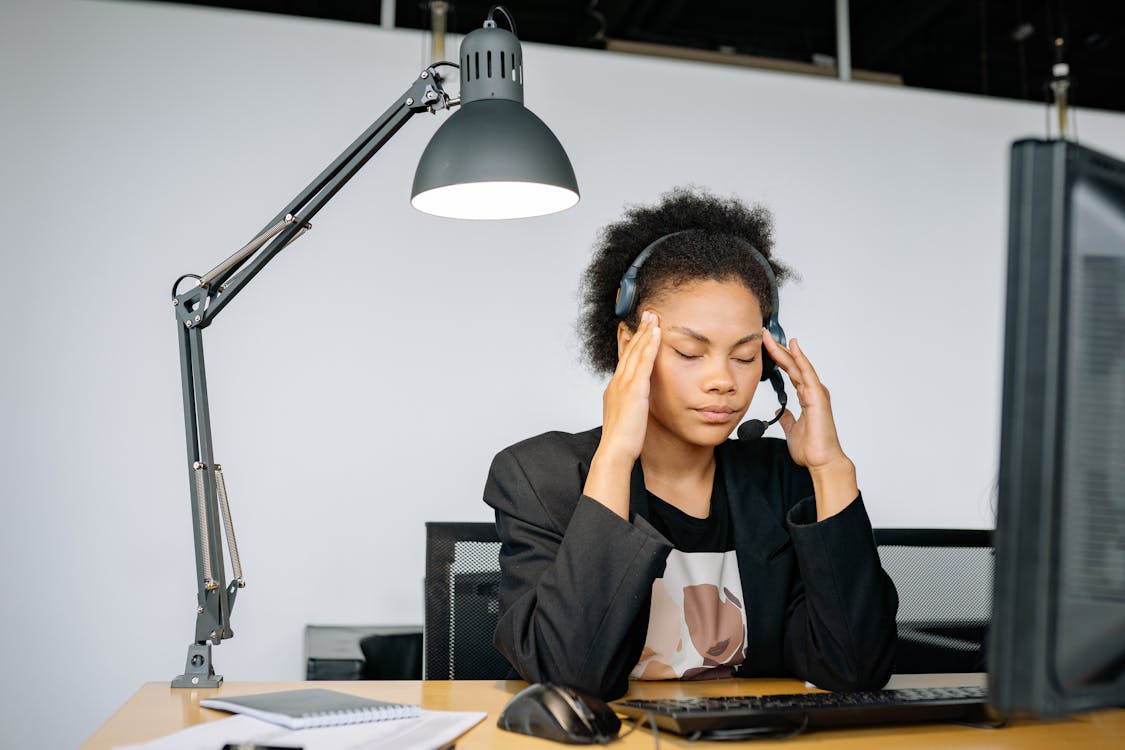 You're always in a terrible mood before and after work.
In reality, the inverse is true. Taking time off is critical to our existence and the survival of the company in which we work.
You may be burned out if you wake up dreading the day ahead of you and then come home and blame your awful day on everyone else. Not everyone enjoys every minute of their job, but you shouldn't dread going to work or bringing it home every day.
You're never caught up.
Do you ever feel like the stack on your desk is growing? Do you think that you're ascending Mount Everest although you're just standing still? It could indicate burnout. You may lack the energy to complete the chores assigned to you, causing you to fall behind.
You can't concentrate on your work.
It isn't easy to concentrate if you wish you were doing something other than what you're supposed to be doing. The more you daydream or divert your attention to something else, the more work accumulates, and you fall further behind.
You've given up on assisting others.
You may be burned out if you used to stroll around the office asking others how you might help them but no longer have the energy to do so. Helping others may feel more like a chore than a method to help others if you're overworked, can't take the stress, or have just lost interest in your profession.
You have ceased doing things that you enjoy.
It may be time to take a break from work if you're so tired when you get home from work that you've ceased doing the things you enjoy doing in your spare time.
Self-care is one of the most crucial aspects of being well, and if you don't schedule time for it, everything else in your life will suffer.
You're constantly exhausted
If you don't have any energy left, your job may be draining you. You will feel fatigued if you repeatedly push yourself and ignore your body's demands. You may think you're sleeping more, but your body isn't getting the rest it needs if it's not quality sleep.
If you're experiencing any of these symptoms, it might be time to take a break from work. But first, consider the benefits and drawbacks of taking time off.
When you take a sabbatical from work, there are benefits and drawbacks.
Taking time off from work has both positive and negative aspects. Understanding both sides of a problem can help you figure out how to fix it.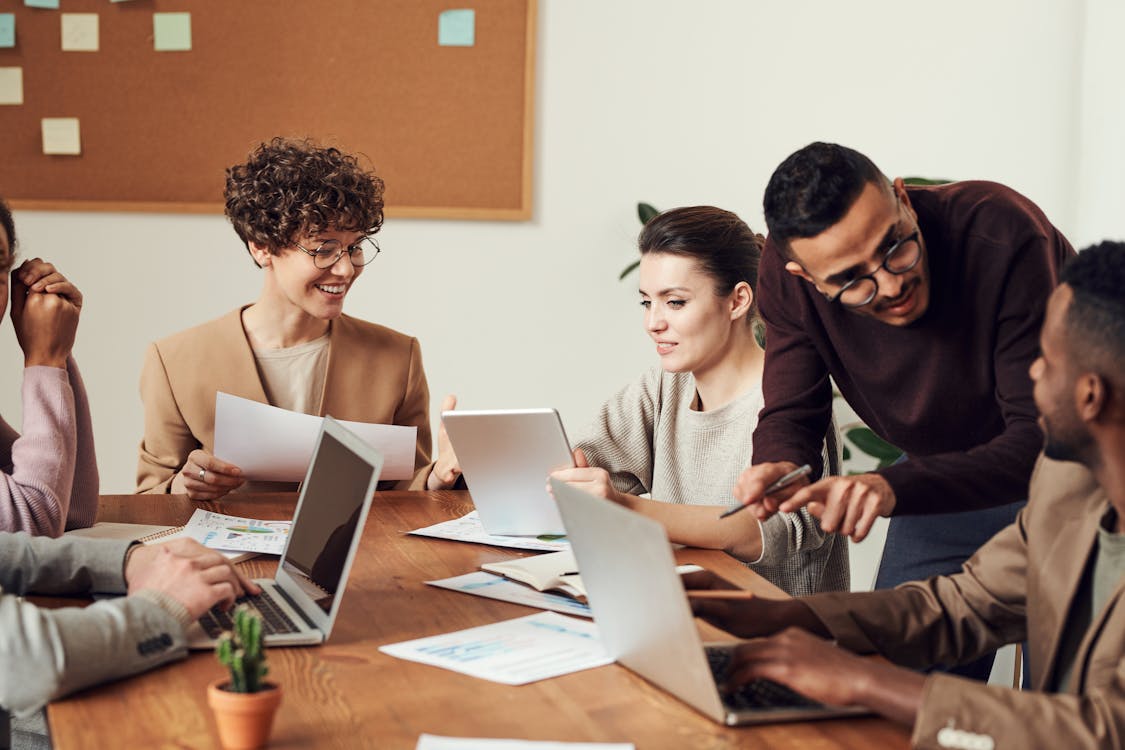 Benefits of Taking a Work Break
You'll have plenty of opportunities to refocus.

If you're taking a break from work because you've been overworked, the time off will allow you to relax. If you want to start a new career, start your own business, or be a stay-at-home parent, you may refocus your efforts on taking care of yourself and figuring out what you want.

You'll have plenty of time to pick up new skills.

Taking a sabbatical from work frees up your time if you've determined your previous job isn't for you. You can return to school, take online training, or attend seminars to obtain the necessary training to pursue a new job path.

You'll have more time to spend with your family.

Use your time off to reconnect with your family if your relationship faltered while working. Use the time to spend with your family, do interesting things (even if they're free), and enjoy yourself. Life is brief. Take advantage of the time to reorganize and get your family back on track.
Cons of taking a holiday break
You won't be able to support yourself.

It can be financially damaging unless you have saved up for this time off. Make sure you have enough money in your savings account or other liquid investments to last you the duration of your vacation.

You can lose faith in yourself.

A break may feel amazing at first, but it may make you feel inferior. You may believe you've failed your work and now your family. Even if you didn't enjoy your employment, it most likely contributed to your self-esteem.

When your sabbatical is ended, it may not be easy to find another job.

It may be difficult to explain why you took time off unless it was to be a stay-at-home mom or return to school when you're ready to return to work. Employers want stable employment, and big gaps in employment are generally red flags, so be prepared to explain yourself.
Here are five methods to take a break from work if you've determined you need one.
Take a break. A vacation helps you refocus and clears your mind. It's often compensated time off from work, a terrific way to relax. You won't lose any money, and the break might be what you need. Consider taking all of your vacation time at once if you have a few weeks of vacation time saved up.
Consider a staycation. You can use your vacation time at work even if you don't travel. There is no requirement that you travel there. A staycation allows you to get away from the office and refocus, whether you stay at home and relax or visit your homeland as a tourist. If you choose a staycation, make sure you treat yourself well. Include plenty of self-care as well as some enjoyment.
Make use of your sick days. Consider using a day or two of your sick time if you've had enough but aren't ready to quit your work. You'll get compensated for your time off while taking care of yourself and planning your next moves.
Take a stress-relieving break. If you don't have any vacation time, request a stress break. While you won't be paid, speak with your boss about it if you need time to care for yourself, refocus, and plan your future moves. It would be best if you were permitted to take up to 12 weeks off without pay.
Give up your work. If your employment affects your mental health, physical health, or family life, you may want to consider leaving and planning out your next steps while you wait. It's tough to plan your future moves if you're so stressed at work that you can't think straight even when you get home, and resigning might be the answer.
Take a holiday break from work: 6 helpful tips
Consider these financial preparation suggestions before taking a vacation.
Make a financial plan. Create a budget and evaluate how realistic it is to take a work break if you don't already have one. If you don't get paid, make sure you have enough money in your budget to cover the loss. Examine your income and expenses to see where you might save money or make changes so you may quit your job.
Do you have a cash reserve? This is why you should have an emergency fund. If you did everything correctly, you should have 6 to 12 months' worth of spending in a liquid account. It's not a problem if you've already paid your bills for the following year. You may concentrate on yourself, knowing that your bills have been paid.
Put aside more money than just an emergency reserve. Life is unpredictably unpredictable, and anything can occur at any time. Your emergency fund should cover your usual expenses, but what happens if something unexpected happens? What would you do if your air conditioner or water heater broke down? Consider rainy day money and your emergency reserve for those occasions when the unexpected happens.
Assume you only have one source of income. Though you have two household incomes and are considering reducing to one, act as if you only have one. Remove your earnings from the equation and place them in a separate account. While you figure out what you're going to do, this can be the start or addition to your emergency fund. While doing it, make sure you can live off the other spouse's earnings without relying on your own.
Avoid using credit cards. Avoid using credit cards and live within your means. You should not buy something if you cannot pay cash for it. If you don't pay off your credit card debt in full, the interest will compound, resulting in a larger balance.
Begin a side hustle. Even if you aren't doing your regular job, you can still generate money on the side. Take up a pleasant side hustle and save your money. You might feel better knowing you're earning something, even if it's not as much as before. Even if you aren't doing your regular job, you can still generate money on the side. Take up a pleasant side hustle and save your money. You might feel better knowing you're earning something, even if it's not as much as before.
With a proper plan, you can take a break from work.
It may be time to take a break from work if your job is getting the best of you. You must first consider it, make a financial strategy, and consider your future moves. Whether you take a temporary break from work or leave your job entirely, talk it over with your family and make sure you've planned ahead of time to look after yourself and your finances.