Why Event Centers in Lagos, Nigeria Does Better than Anyone Else?
With its colorful culture, sense of humor, and adaptability, Lagos Nigeria has become the "Giant of Africa" in more ways than just population size (i.e. event centers ). Find the best event centers in Lagos today!
Event center hunting in Lagos, Nigeria can be an overwhelming task. Wherever you'll organize an occasion, being an event coordinator is not a piece of cake. Whether it be your first time or your hundredth, it is constantly overwhelming. According to Forbes in their 2017 study, being an events coordinator is the most stressful and exhausting career. Every day is a new day where an events coordinator is faced with a decision-making situation. One of the essentials and the first thing to decide on is what event centers in Lagos, Nigeria, you're going to hold your event. 
No days have passed where there is no single event in Lagos. It is a city known for its vibrant and vigorous nightlife. Prestigious events attended by big personalities were held here and there. Because of its nature, there are lots of classy event centers in Lagos. Indeed, it will be a tough choice to make when picking the proper event hall in Lagos. 
There are lots of event halls for rent in Lagos, and that could be overwhelming. Below are the tips that may help you search for the right event center in Lagos, Nigeria, more accessible to save you some time.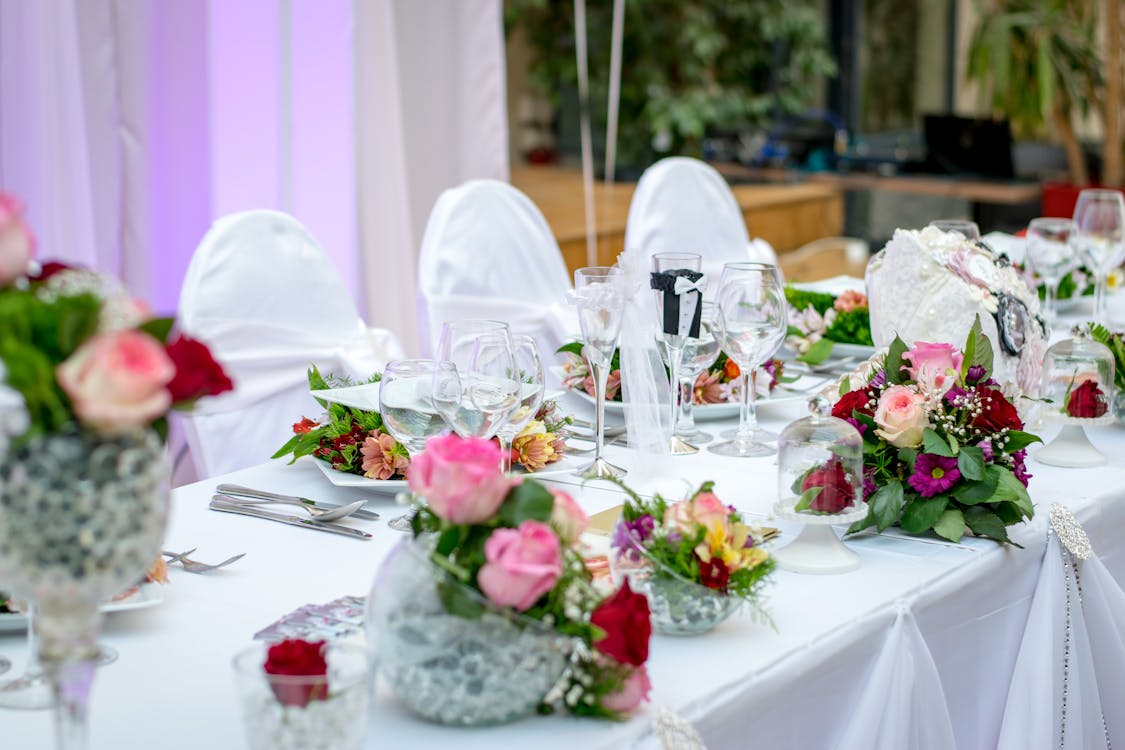 Great Finds: Best Event Centers in Lagos
TIP #1- Proximity and Accessibility
As an event planner, you have to consider the location your attendees are coming from. Are most of them coming from an out of town? Or are they living in neighboring cities? Figure it out first, and then look for the location that will best fit them. It is essential to reduce or, if possible, prevent your guests from coming late. 
Virtually sharing an invitation with a shared GPS location of the venue would also be helpful, especially for visitors unfamiliar with the nook and cranny of Lagos. 
See:  Meeting Room 2
TIP #2- Budget, Cost, and Date Flexibility
As mentioned earlier, it is scarce to have a night without a celebration in event centers in Lagos, Nigeria. With this in mind, inquiring as early as possible about potential event halls in Lagos where you can hold your event is a must. Check their price range and date availability. Event centers may have open dates they want to fill in, provide at least two or three date options, and see their response. 
There is an easy way of checking the availability of event halls for rent in Lagos through checking online booking sites. You may check booking.propertylisthub.com and find the right venue for you. 
See: Meeting room 3
TIP#3 Minimum and Maximum Capacity
One of the essential tips you should not forget is asking the minimum and maximum capacity of event halls for rent in Lagos. You must know the number of people that can fit in every room and event hall. More so, do not forget that physical size does matter. Although this may sound nitty-gritty, you must still ask how tight the seating will be or if the place is cozy and comfortable. You have to check the size of the place and the room layout. 
It is significant to ensure that the venue you choose is enough to cater to all your guests. Also, to make sure that all the guests are enjoying the event without any hindrances. 
See: Ray Lounge 
TIP#4 Enough Parking Slots
Indeed, classy event centers in Lagos are made of extravagant layouts and decorations. But more than the inside, one factor that matters is the parking space. Are there parking slots enough for all your guests? Do they have valet parking? 
Hence, if there is no parking space offered, you have to check a parking slot nearby. The nearer, the better. If there is none, then it would not be ideal for your guests. 
See: Seed Conference Room 
TIP#5 Extra Amenities Offered
"Do you offer extra services?" Perhaps, event halls in Lagos that you have been shortlisted may offer extra amenities. Those extras can be helpful in your event. They may offer kitchen, catering services, accredited caterers or food servicing partners, bathrooms, etc. Once you have confirmed those factors, it might help you weigh the right event center to choose from. 
Traditional Weddings in Lagos, Nigeria Calls for Classy Event Centers
If you are a Nigerian but haven't experienced a traditional wedding, you haven't experienced Nigeria at all. Weddings are a sacred part of cultural life. Today, people use this opportunity to show off cuisine, fabulous clothing, music, and dance moves in one life-affirming, chromatic bonanza. Whether you are from the city of Lagos or somewhere in Nigeria, the ceremonies come in a variety of styles, depending on your region. Hence, search for event halls for rent that best suit your style.
We are no more in the 80s, where we have to ocular every event center in Lagos, Nigeria, before choosing the right venue for your needs. You can now check and book online the facilities that you need. There are tons of property listing sites like Plistbooking.com, where you can browse and look for event halls for rent in Lagos without a sweat. 
Now that you know the basics when choosing the right venue for your event, booking can now be more straightforward! Check out plenty of choices of classy event centers in Lagos at Plistbooking.com and hold your event without fault.