Cheap Travel Hacks For Your Next Vacay Trip
Spoiler alert: This cheap travel hacks guide will explain exactly how you can afford travel, even if you're broke right now.
Want to travel the world for a while? Or just take an epic vacation? You don't need to be rich, but you'll need to get creative about saving money for travel. Cheap travel hacks, anyone?
Certainly, people who travel a lot must have rich parents, lucrative lottery winnings, or work high-paying jobs… right?
Many people love to travel. It is because traveling is indeed an exciting and fulfilling activity. It may be tiring but can bring pleasure to every traveler. It is also the best way to unwind. Travelling also serves as bonding and creating happy memories with your loved ones. Some are traveling with their family, partner, and friends, and some are traveling alone. People nowadays prefer to have a budget trip because they want to save money while traveling. Some are calling them the DIY travelers, which means "do it on your own". They don't need to find a travel agent to book all their needs for their trip.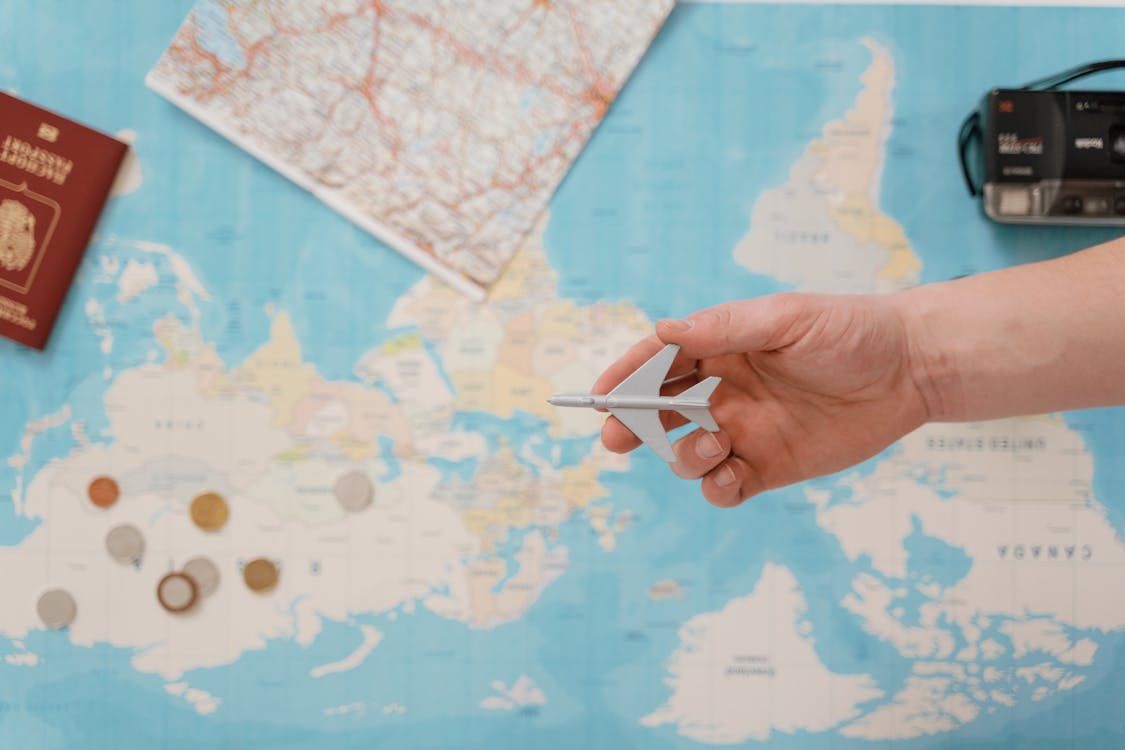 Moreover, they are knowledgeable in booking their tickets and accommodation. They are also mindful of their expenses and can manage their time. Additionally, they are planning their travel budget carefully. Budget travelers can also do their own itinerary and are flexible. Furthermore, they prefer to book budget accommodation and promo tickets. It is also fine for them to have a joiner tour to minimize the cost of the whole trip to their destination.
Cheap Travel Hacks: Save Money Even While Traveling
Book plane tickets ahead of time
This is one of the best cheap travel hacks to note. It is better to book plane tickets ahead of time because it is cheaper than a rush booking. You can always check the airline's website regularly to find promo tickets. Ticket prices are always changing from time to time. Just be patient in looking for a promo rate; this is one of the ultimate travel hacks for cheap flights. 
Look for promos or discounts
Airlines often offer promo tickets. They sometimes offer "sale fare". It is the time that the budget travelers are waiting for because they can book their tickets at a very cheap price. Besides the plane ticket, some hotels are also offering room discounts. Try to search for hotels that have a promo on your travel dates. 
Book a budget accommodation
Avoid booking a luxury hotel is one of the golden cheap travel hacks. It will cost you a huge amount of money. Many reasonable budget accommodations also offer good service and amenities. Travelers can always save money when staying in budget accommodation. 
Avoid private tours
Travelers can save money when they join a joiner tour rather than a private one. They can also find new friends on a joiner tour. It is also more fun than private trips. Perhaps, this is one of the most underrated cheap travel hacks.
Do not book in a travel agency
It is true that you can have hassle-free travel with the help of travel agencies. They can book all your needs and assist you during your whole trip. But if you want to save money, try to avoid seeking the help of a travel agent. Most budget travelers are knowledgeable on how to book a plane ticket and hotel. They don't need the help of a travel agency to assist them. They can contact the hotel and make a reservation on their own. There are websites that will help you book your accommodation. Just click the link.
Find accommodation with a kitchen
Eating in restaurants at all times during the tour is costly. It is ideal for eating in a restaurant once a day during the tour. You can cook easy meals for breakfast and dinner at your accommodation. It can help minimize your budget for food. 
Travel in the lean season
Traveling during the lean season is a better idea for those who want a budget trip. Most of the tickets and hotels during this time are way cheaper than during peak season. These seventh cheap travel hacks will help you avoid overcrowding in a destination during this time. 
Cheap Travel Hacks: Leverage Your Local Contacts or PlistBooking.com for a Place to Stay
The ultimate cheap place to stay is with friends or friends of friends— definitely the best cheap travel hacks. If you're on a tight budget, this is the best solution. Barring a free place to stay, many hostels now offer private or semi-private rooms so you don't have to find yourself in a dorm room.
At PlistBooking.com we offer family rooms in many hostels. You may not have an en suite bathroom, but you'll almost always get breakfast included and a diverse, convivial crowd of folks with which to dine.
One more thing you should know. When you book an apartment with PlistBooking.com — the best booking website, rest assured, you can purchase with peace of mind. (No matter the reason always check it out because you never know what you will find.) Happy travels with cheap travel hacks and Plistbooking!