Shell-abrate Good times Through Affordable Boat Cruise in Lagos, Nigeria this 2022
Here's how to find a cheap boat cruise in Lagos, Nigeria, if you want to have fun with your pals but don't want to spend a fortune. Learn about the well-known jetties in Lagos to understand where to find inexpensive boats.
How to Take Advantage of the Boat Cruise in Lagos, Nigeria
In terms of Nigerian tourism, boat cruises are nothing new. At first, it was only used for speed boat transportation to isolated beach locations like Tarkwa Bay or Ilashe beach in Lagos. Nevertheless, it is developing to become far more. Jazz cruises, themed party cruises, river cruises, lunch and dinner cruises, and even photo shoots on canoes are now available! The worry of falling off and drowning is one phobia that deters many individuals from going on boat tours. A few brave individuals have dispelled that dread by posting images on social media wearing life jackets. A boat tour is worthwhile to try as long as you exercise enough prudence. Here are three suggestions for maximizing your boat cruise:
Take In The View
Soak time to take in the scenery, whether on a speedboat, ferry, or yacht. Watch the town's skyline if the cruise is a 3-hour excursion, feel the breeze rush through your hair, and watch the waves as the boat travels quickly through the water. As you cruise through different areas of the town via the waterways, take individual or group selfies while wearing your life jacket and learn about the town's history from the tour guide. Set aside time to "smell the roses"—you'll be pleased you did.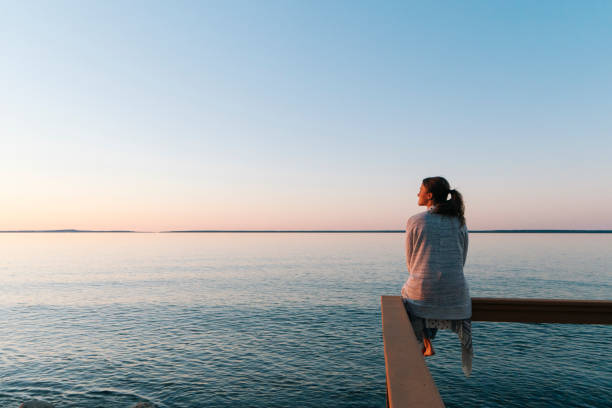 Savor the Unli Buffet
Some cruises provide three-course meals and wine tastings, while others include an unlimited buffet. Enjoy yourselves, please. Unless otherwise specified, feel free to eat as much as you like. After the boat tour, you might not be allowed to take the food home with you because it is a buffet similar to those hosted by hotels. So, indulge as much as you like while also consuming enough fruits and vegetables. Try them; they might have coleslaw and salad options you haven't had before. Don't limit yourself to the cuisine you are accustomed to. Biko, have fun; you paid for the trip, after all.
Participate In The Activities Offboard
There will undoubtedly be a DJ and maybe onboard games if your trip lasts longer than an hour, not just a quick stop at the nearby private beach where the lunch or the main groove is. Relax and enjoy the rhythm, whether deep-sea fishing or competing in a dancing contest. Before boarding, make new friends and feel free to play games with them. In Nigeria, boat cruises are quickly gaining popularity. 
TheLagosParty is one of many boat clubs or rental businesses in Lagos, while Jabi Boat Club is one of a handful in Abuja. You can connect with certain tour operators who can arrange it for you if you want someone else to take care of the booking details for a boat trip. Examples are Halta Travels and Tours Ltd in Abuja, Skyteam's Travels and Tours Ltd/Maruvi Tours and Services in Lagos, etc. You may also sign up with organizations like Barnes the Wakawaka, Tours by Locals, or Tour Birth when they host such events. 
Side note: Not every boat cruise includes full perks such as finger foods, wine, and soda drinks. The cost of a boat trip in Lagos is determined by the number of passengers, the level of luxury, the number of hours, and the level of service.
The cost for a cruise with one to ten passengers (1–10) is 60,000 Naira per hour.
Meanwhile, a yacht cruise for fifteen to twenty people (20) costs 150,000 Naira per hour, while a cruise for eleven to fifteen people (11-15) costs 130,000 Naira per hour. 
Benefits of Boat Rides for Overall Health and Well-Being
With a healthy serving of Mother Nature and vitamin sea, you may escape the troubles of a fast-paced world and focus on the present.
Boaters who have been on the water for a while can attest that boating is healthy. A boat ride is a perfect way to unwind with little to no interruptions, thanks to the sun warming your skin, the sea breeze rustling through your hair and the sound of water beneath you.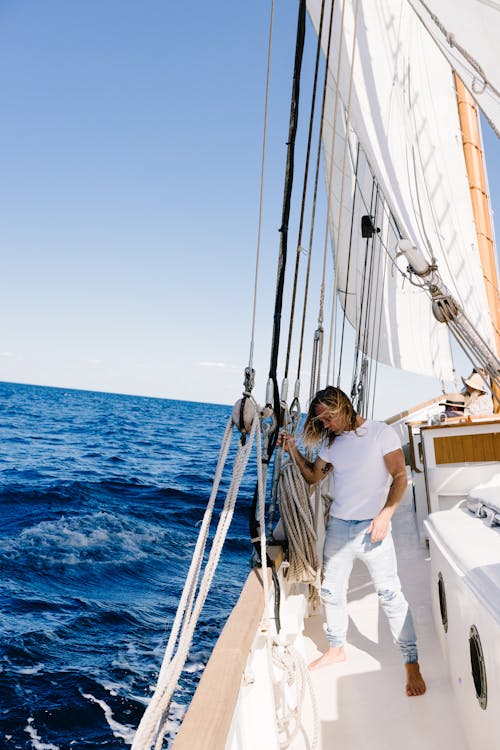 The best part about sailing is that it's enjoyable to do with loved ones. Regardless of the boat you are riding, using a boat rental service can unquestionably enhance your general health and wellbeing.
Plan your next weekend getaway while taking advantage of these fantastic boating perks for stress relief.
Boating Encourages "Blue Mind" Activity.
According to recent studies, spending time near water and partaking in activities like boating have favorable effects on a person's emotions, psychology, and conduct.
Wallace J. Nichols, a marine biologist and the author of "Blue Mind," provides scientific justifications for why being near water and underwater might improve people's health and happiness. It investigates the overall health advantages of taking a boat cruise.
Dr. Nichols defines having a "blue mind" as having an overall feeling of enjoyment and calmness when your pressures subside. This frequently occurs while sailing. Sailors view the exercise as contemplative since it allows you to relax and reset your brain. According to Nichols, the "blue mind" occurs when people log off of their accounts and leave their screens to give their brains a pause while they go out on the water.
Boating Provides A Beneficial Amount Of Vitamin D.
Vitamin D is provided by sunlight and is crucial for maintaining strong bones, elevating mood, and supporting healthy bodily functions. It is also thought that exposure to sunlight increases serotonin production in the brain, improving mood and mental health.
The health benefits of sunshine and fresh air are necessary because so many people spend their time indoors and in offices. Just keep in mind to wear sunscreen.
Going out on a boat is a fun way to stay active.
You may greatly enhance your physical, emotional, and mental health by staying active. A boat ride is one of the best pursuits that provides the ideal combination of enjoyment and workout.
Boaters are aware that taking up boating as a hobby promotes a contented lifestyle. You can learn about marine life and experience independence while engaging in this peaceful pastime. Additionally, it enables you to pursue new interests in aquatic activities and marine creatures.
Boating instantly improves your mood and boosts your self-assurance. Your strength, flexibility, and endurance all improve as a result. The best part is that using a boat rental service opens up new possibilities for exploring and having enjoyable adventures.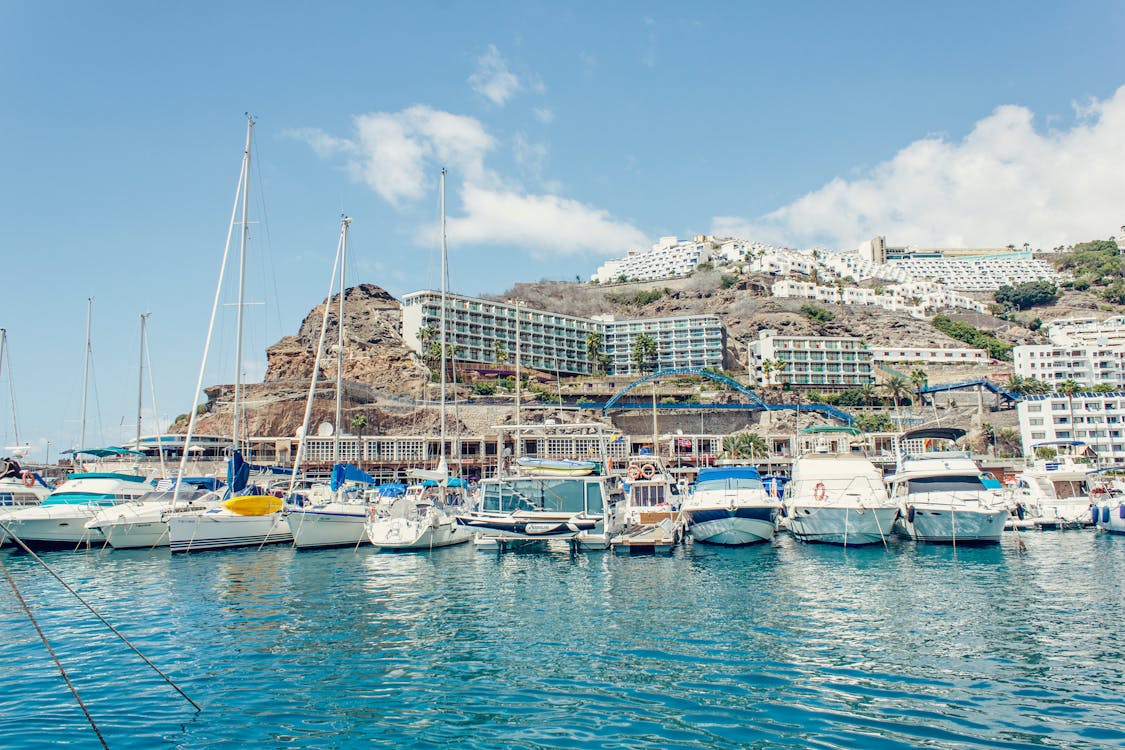 Boating Is An Antidote To Stress.
There are various advantages to spending time on the water. It has been demonstrated that the sound of water alone can promote calm and boost brain blood flow. Stress relief has never been so simple due to your mind's clearing and lower cortisol levels.
A boat excursion also promotes relaxation by removing you from technology and allowing you to practice stress-reduction mindfulness meditation. Additionally, sailing is a good way to exercise and release tension.
Boating Provides Opportunities For Quality Time With Friends And Family.
According to studies, improving your social relationships will result in a better appetite, reduced stress levels, and enhanced empathy, behavior, and teamwork.
Your general happiness and wellbeing benefit from your social life. The experience of taking a boat cruise with your loved ones will offer a memorable adventure where you may make happy memories and strengthen your relationships. Additionally, the shared excitement of a weekend getaway promotes the growth of strong bonds with everyone participating.
Jetties in Lagos, Nigeria
In essence, jetties are patches of land used to store, dock, and launch boats into bodies of water. Although there are likely more than 100 jetties in Lagos, they are dispersed along the Lagos Lagoon from Epe to Badagry. The jetties that are most frequently visited are listed below.
5 Cowry Terminal in Falomo

Victoria Island's Fiki Jetty

CMS Jetty and CMS

The Ikoyi Jetty

Liverpool Jetty

Just a few examples include Coconut Jetty and Ajegunle
Where to find cheap  boat cruise in Lagos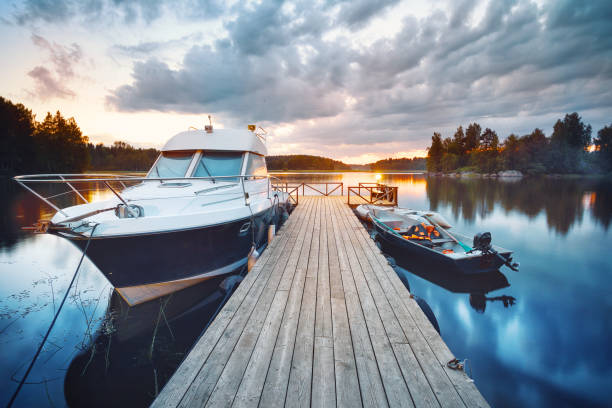 The best way to find inexpensive boats is to visit each jetty or contact a salesperson and haggle over rates. You can check what they have and how it fits into your budget by visiting each one to see what they have. The drawback is that it is extremely stressful and costs money to travel to these locations and airtime to phone every representative. Due to information overload, you could become confused and choose the less desirable course of action.
The alternative method is to choose just two of these jetties and contact one of the representatives, who will then send you images of several boat alternatives based on your request and the various costs.  The next step would be to choose your potential option and, if necessary, to set a date for an inspection.
The third method is always to have a plug that can assist you in finding the finest bargains. Lagos's top boat cruise
Signs of Good Boat Tours in Lagos, Nigeria
The following must be included in the top boat cruise in Lagos.
A tidy boat

A competent skipper and crew

Sound quality and functional speakers

Make parking available for vehicles

Offer value-added services like drinks and small bites for an additional fee
The Cost of Boat Cruise in Tarkwa Bay
Tarkwa Bay Beach is a tranquil beach that can only be reached by boat and is well known to all. This means that to travel to this well-known Lagos beach, you must take a boat excursion that is both safe and entertaining. If you're also curious, the prices for traveling to Tarkwa Bay are shown below. For ten (1–10) individuals, the cost to and from Tarkwa Bay is 70,000 Naira. The cost to and from Tarkwa Bay beach for fifteen people (ages 11 to 15) is 100,000 Naira. A 15-seater yacht costs 150,000 Naira. Check out how to get a cheap boat ride in Lagos.
Discover Boating Today!
Whatever your plans, whether they involve a night out or a leisurely cruise during the day, you'll get to take in the stunning scenery and benefit from boat trips along with distinctive coasts' stress-relieving properties.
Enjoy a one-of-a-kind experience, unwind, and have fun.