Save Space with these 5 Cool Convertible Furniture Designs
Have you gone online shopping and browsed through space-saving convertible furniture?
Yes, we all know there's no greater joy than to have to fit all of our Earthly possessions into a small space. You want furniture that can serve all of your needs and be functional. Something that does not only makes sure your house stays stylish but also roomy.  Any piece of furniture that can change from one style to another is considered convertible. These pieces of furniture are hidden home superheroes, from a sofa that converts into a bed to a storage container that serves as a stool and a coffee table that extends into a dining table. Learn about the benefits they can provide, regardless of how big or small your home is.
The era of formal sitting and dining rooms utilized only once a year is over. Every square foot of your house must accommodate your family's needs, given today's hectic lifestyle. Learn how to design a space that can satisfy several needs rather than just giving it a specific function.
How can we design an adaptable environment? It's simple with some original ideas and furniture items that can vary depending on the situation.
Three steps to designing an environment that works for you.
Generate a list of everything you do at home, then circle any activity that doesn't have a specific place.

Consider where you want to do the tasks on your list. Do you require privacy or natural light?

Any underused spaces in your house that could serve two purposes.
Space-saving Convertible Furniture For Tiny Houses
Necessity is the mother of invention. Young people are moving in droves to our cities in search of better possibilities. This has, in a sense, put a great deal of strain on urban housing. Smaller areas are popular not just to accommodate expanding populations but also to maintain reasonable dwelling sizes. Convertible furniture enters the picture in this situation. What could be better than a piece of furniture serving several functions while saving you money and room? You can do a lot in a small area with the correct tools, such as a table that serves as a cabinet and a desk. 
5 Tips for Choosing the Best Convertible Furniture for Small Spaces
Convertible kitchen furniture for dine-and-dash
The center of the house is where you eat and cook. A place where we may spend quality time with our family between meals or during our regular family dinners. Rarely do smaller homes have enough space to include a dining area and a kitchen or kitchenette. Our hearts are set on this gorgeous kitchen cabinet that transforms into a dining table and comes with benches. Traditional cabinet doors are replaced by the table and benches, giving you plenty of room to store or show your kitchenware.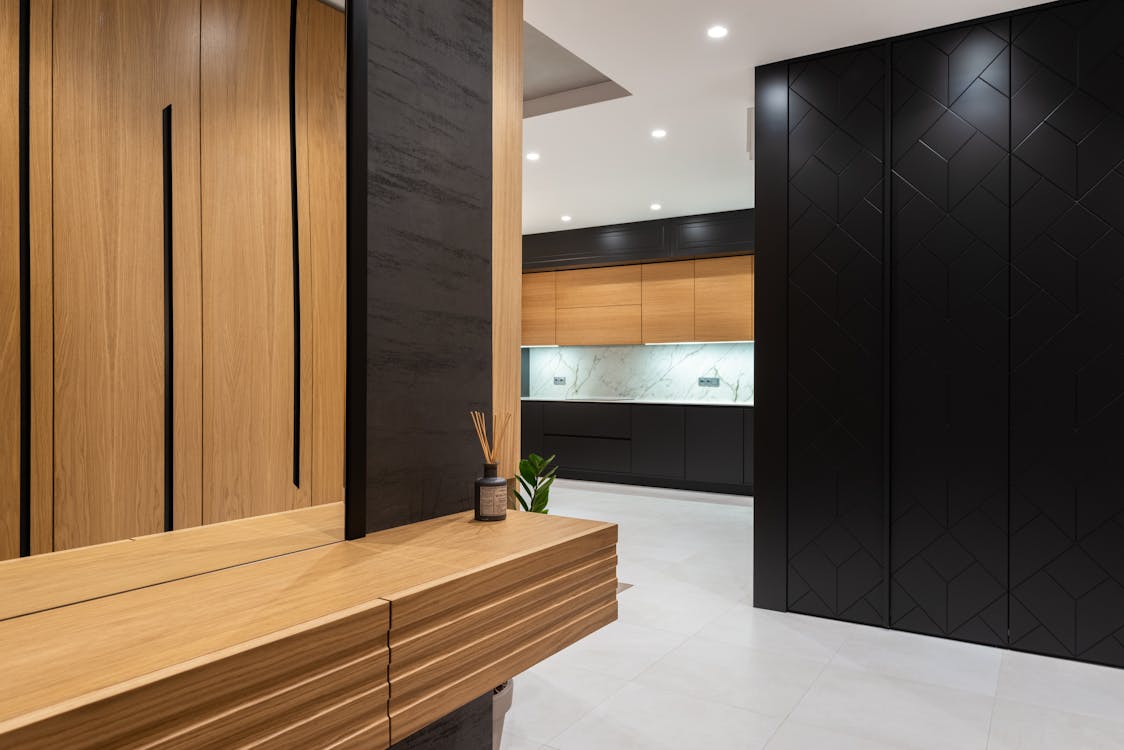 Space-saver Convertible Bedroom Furniture
The bedroom serves as your haven and storage space for your possessions. It is meant to be one of the rooms in your house that offers extra storage. But how does one accomplish that in a constrained area? Convertible furniture that works wonderfully in tight areas is a bed with storage. Without taking up a large and separate amount of space in the room, you may keep a lot of stuff. We particularly appreciate that the cabinet has space for a fold-down desk, providing you with everything you could need in your place.
Innovative Convertible Furniture Designs for Home Offices
Want a compact storage box by night and a desk in your bedroom during the day? The alcove by the bed is the only place a desk could fit in this bedroom. A permanent table would have occupied additional room close to the bed all the time. We like how this convertible furniture keeps the look and charm of the bedroom decor by having a foldable desk that can be stored away when not in use.
Convertible TV Stand With Sliding Shelves
You will always need a particular place for your books, DVDs, and music, especially if you are an avid collector. The vicinity of your television and audio system is ideal for them. The question is how it can be done in a tiny flat without making it appear cluttered. This cleverly designed piece of adaptable furniture, which includes pull-out or sliding shelves attached to the TV unit, is one of our favorites. Your collection can be kept inside the unit or put on display. Whether you leave the unit open or closed, it has a finished, attractive appearance.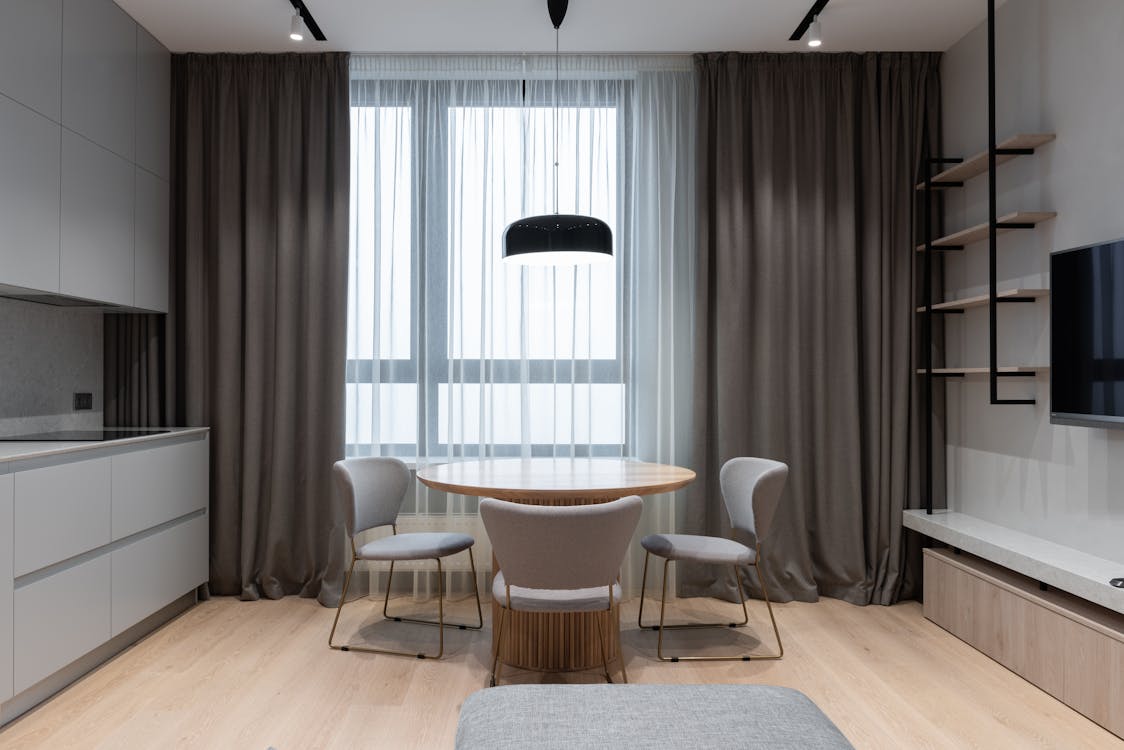 A Pull-Out Desk Convertible Shelf for the Bedroom
You must ensure you have as much free space as possible in a bedroom like this. It keeps the bedroom tidy, clutter-free, and conducive to relaxation. Your space problems are resolved with the aid of convertible bedroom furniture. This bedroom's shelving unit is excellent for storing things and showcasing your decor. The bookshelf becomes versatile without getting in the way of the inclusion of the pull-out desk.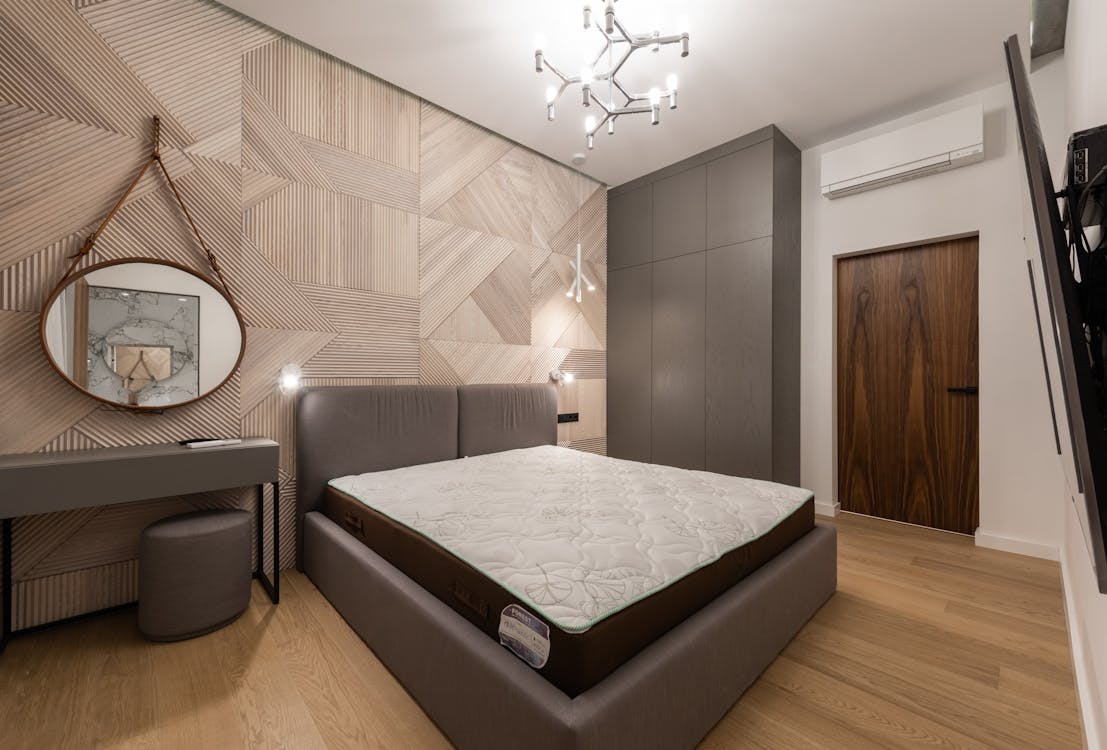 More than just extra storage or a way to make room in a tiny flat, convertible furniture for compact spaces also has other uses. It is also a fantastic technique to maximize any area, no matter how big or tiny. For instance, convertible bedroom furniture can fulfill numerous functions without sacrificing style. There will be more space for your children to play while growing up if the bedroom has a convertible bed or study table. A second bedroom with convertible furniture gives you more area to accommodate a large gathering of friends and family. When a friend visits and you want to chat over a steaming cup of tea, convertible kitchen furniture lets you quickly pull out an extra seat. 
Love the designs of our convertible furniture? For customized space recommendations, get in touch with us.